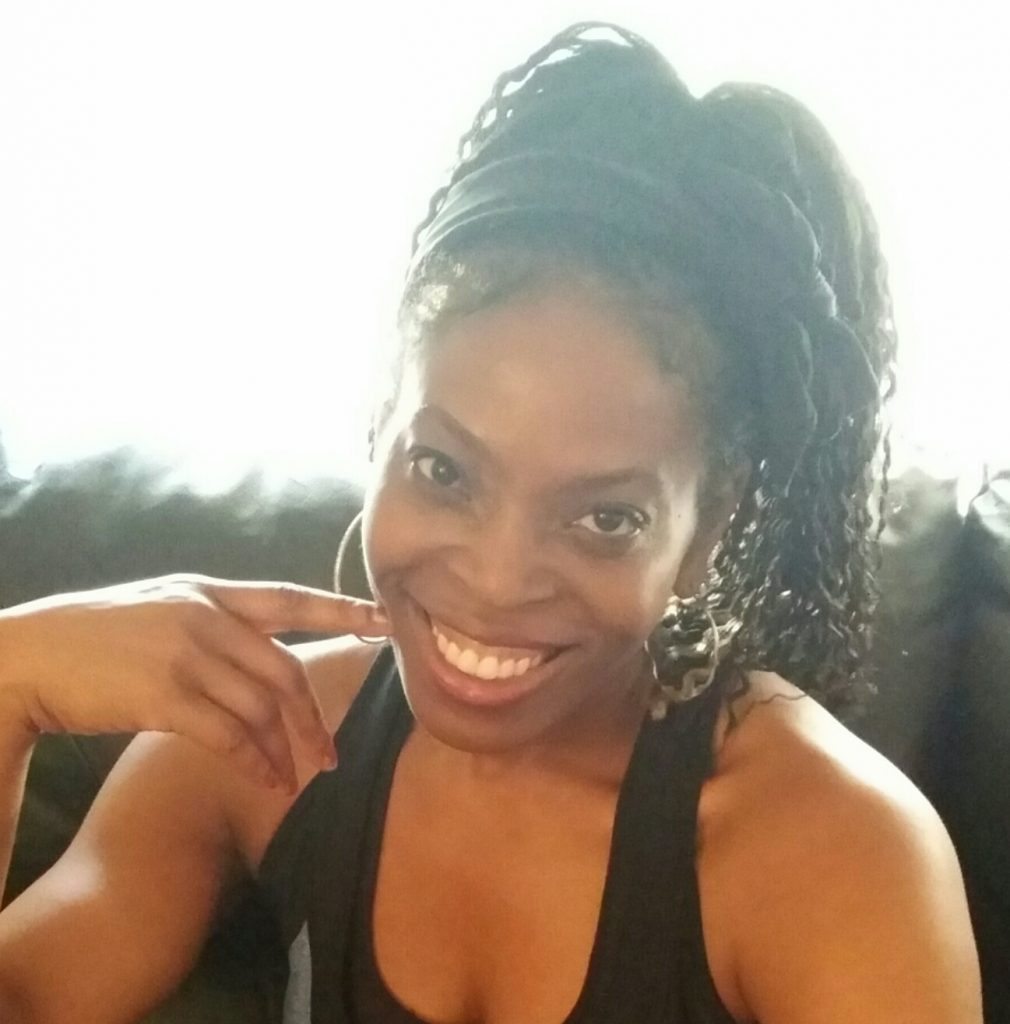 Emerging faith-based fitness & health expert Monifa Maat known as "The Healthy Motivator" introduces "No Excuses" Therapeutic Fitness System that is transforming lives.
 I don't have time to work out.  I can't afford a gym membership. I'm tired. My joints ache… These are just a few of the excuses we hear every day. Forget the fitness fads.  Bed Aerobics Fitness Flow™  (BAFF) combines all 4 fitness modalities recommended by the American Heart Association: flexibility, strength, balance and endurance in one 30 minute exercise routine.
Now, sought after Physical Therapist, Dr. Jeffery Chow, owner of Physical Therapy of Harlem (5th Avenue, 116th Street) and Pediatric Physical Therapy of Harlem (Madison Avenue, 117th Street) has officially endorsed BAFF, and is currently offering small group sessions led by BAFF creator, author and Certified Fitness Trainer, Monifa Maat in this powerful and unique approach to fitness therapy.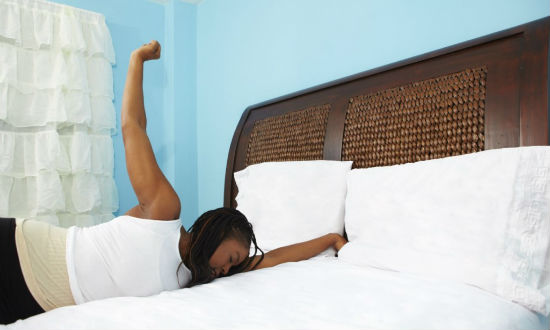 How Does It Work?
---
Become a Harlem insider - Sign-Up for our Newsletter!
---
Bed Aerobics Fitness Flow combines 18 callisthenic, resistance and stretch exercises along with facial exercises, powerful affirmations and meditation for an empowering and therapeutic approach to fitness and health that is as unique as each individual who practices this simple, yet effective routine.
BAFF is perfect for every age, gender and fitness level. It is also effective as a corrective form of fitness therapy for people suffering from physical limitations such as arthritis, knee, back, hip or shoulder pain. Especially  effective for seniors and other individuals undergoing physical therapy, suffering from joint pain, or who have limited mobility. (It is always recommended to speak with one's doctor before beginning any fitness routine.)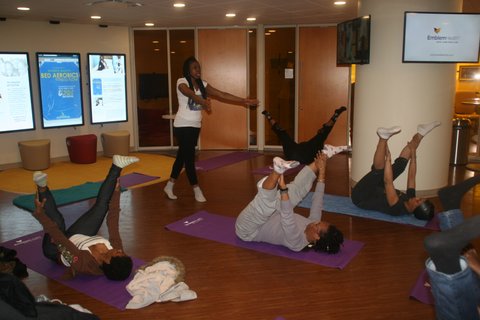 "Thank you for giving me the chance to experience your dynamic fitness program! Every day offers a fresh start and God is working through you to give myself and others a new opportunity to experience a healing of the mind, body, soul and spirit. Bless you!" –Anna (May 14th session)
Join Monifa Maat for Bed Aerobics Fitness Flow for FREE!
WHEN: Sessions are held Tuesdays and Thursdays 7:30pm – 8:30pm

WHERE:  1400 Fifth Avenue, West 116th Street, New York, NY 10035
HOW TO PREPARE: comfortable clothing, no shoes, a smile – and you're all set!
NOTE:  Healthcare professionals and organizations that work directly in a hands-on capacity with patients that require physical activity or experiencing limited mobility will find this class particularly helpful.
YOU MUST RSVP.  SPACE IS LIMITED.  Contact bedaerobics@gmail.com or Call/Text:  347-903-0637.  For information about Bed Aerobics Fitness Flow visit"  TheHealthyMotivator.com.
Related Articles
---
VIDEO
---
"Dr. Harry Delany is a renowned Harlem born and raised surgeon, the son of the great jurist and civil rights leader, Hubert Delany...." This monthly post is made in partnership with Harlem Cultural Archives.