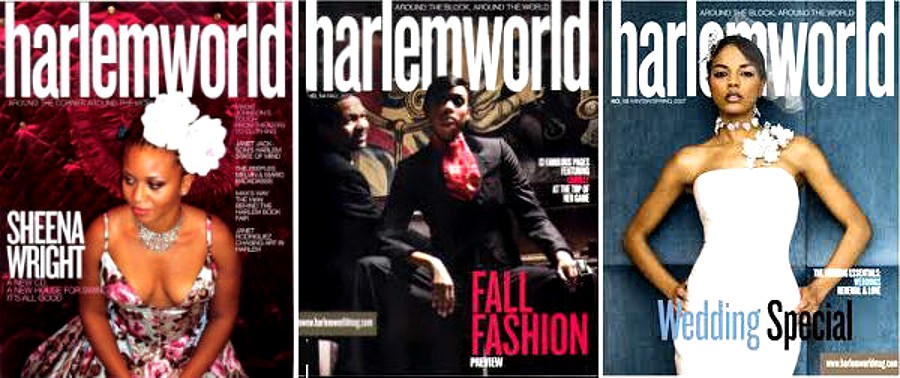 Editorial Guidelines
Topics
We welcome articles on a variety of topics, including Harlem art, business, politics, travel, style, things to do, food, and opinion pieces. We aim to provide our readers with engaging, informative, and thought-provoking content that reflects the values and interests of Harlem (60% of our readers live in Harlem, 20% in the USA, and 20% worldwide – founder or more here).
Style
All articles should be written in clear and concise language, with a focus on Harlem storytelling and readability. We prefer articles that are written in an engaging and conversational tone, rather than academic or technical language. Articles should be well-researched, proofread, fact-checked, and free from errors. Here's an example of an article with the right local and global mix.
Length
Articles should be between 500 and 1,000 words in length. Longer articles may be considered for feature stories, but please contact the editor in advance to discuss.
Images
We encourage writers to include high-quality images with their articles, where possible. Images should be in JPEG or PNG format and should be at least 900 pixels wide and 600 pixels wide. All images and/or videos (embed) must be accompanied by a caption and credit.
Originality
We only accept original content that has not been previously published elsewhere. We also do not accept articles that promote hate speech, discrimination, or offensive material.
Submission Requirements:
Pitch
To submit an article, please send a pitch outlining your idea to our editor at [editorial@harlemworldmagazine.com]. Please include a brief summary of the article, why it would be of interest to our readers, and any relevant sources or interviews you plan to use. We are working three (3) months in advance so please take that into consideration within your response. We will respond within two weeks to let you know if we are interested in the idea.
---
Our Editorial Calendar:
January
Cover Story: "Harlem Fashion Icons: Celebrating Local Designers and Style Influencers"
Feature: "Top 10 Trending Restaurants in Harlem"
Lifestyle Piece: "Harlem Wellness: Exploring Unique Health and Fitness Trends"
February
Cover Story: "Black History Month: Honoring Harlem's Cultural Legacy"
Feature: "Artistic Expressions: Showcasing Harlem's Vibrant Art Scene"
Lifestyle Piece: "Romantic Harlem: Date Night Ideas and Hidden Gems"
March
Cover Story: "Harlem Rising: Inspiring Stories of Local Entrepreneurs"
Feature: "Hidden History: Uncovering Harlem's Forgotten Landmarks"
Lifestyle Piece: "Spring Fashion Preview: Harlem's Hottest Fashion Trends"
April
Cover Story: "Harlem's Jazz Renaissance: Spotlight on Local Jazz Musicians"
Feature: "Harlem's Outdoor Escapes: Parks and Recreation"
Lifestyle Piece: "Elevating Harlem's Cocktail Culture: Mixology Masterclass"
May
Cover Story: "Harlem Eats: The Ultimate Foodie Guide to Harlem's Diverse Cuisine"
Feature: "Harlem through the Lens: Celebrating Local Photographers"
Lifestyle Piece: "Harlem's Community Gardens: Cultivating Green Spaces"
June
Cover Story: "Harlem's Rising Stars: Showcasing Local Artists and Performers"
Feature: "Harlem's Architectural Gems: Exploring Historic Buildings"
Lifestyle Piece: "Summer Style: Must-Have Fashion and Beauty Trends"
July
Cover Story: "Harlem Summer Festivals: Celebrating Culture and Music"
Feature: "Harlem's Hidden Retail Gems: Exploring Local Boutiques"
Lifestyle Piece: "Harlem's Outdoor Fitness Scene: Embracing Summer Workouts"
August
Cover Story: "Harlem's Cultural Icons: Celebrating Influential Figures"
Feature: "Harlem's Literary Heritage: Spotlight on Local Authors and Bookstores"
Lifestyle Piece: "Summer Dining: Rooftop Restaurants and Al Fresco Dining"
September
Cover Story: "Harlem's Artistic Revolution: The Intersection of Music and Visual Arts"
Feature: "Harlem's Education Excellence: Nurturing Young Minds"
Lifestyle Piece: "Fall Fashion Preview: Harlem's Style Forecast"
October
Cover Story: "Harlem Halloween: Spooky Stories and Neighborhood Haunts"
Feature: "Harlem's Indie Film Scene: Showcasing Local Filmmakers"
Lifestyle Piece: "Harlem's Coffee Culture: Exploring Local Cafes and Roasteries"
November
Cover Story: "Harlem's Soulful Sounds: The Legacy of Gospel and R&B"
Feature: "Harlem's Cultural Institutions: Museums and Galleries"
Lifestyle Piece: "Harlem's Holiday Gift Guide: Supporting Local Businesses"
December
Cover Story: "Harlem Holidays: Festive Celebrations and Traditions"
Feature: "Harlem's Culinary Delights: Holiday Recipes and Dining Experiences"
Lifestyle Piece: "Winter Style: Cozy Fashion Trends and Harlem Winter Wonderland"
Please check back for HWM events, podcasts, and more updates. 
---
Draft
If we accept your pitch, we will ask you to submit a draft of the article. The draft should be saved in a Word document and emailed to our editor with the subject line "Article Submission – [Title of your Article]". Please include your full name, contact information, and a short author bio (100 words or less) in the body of the email.
Editing
Our editorial team will review your draft and may suggest edits or revisions to improve the article. We will work with you to ensure the final version meets our editorial standards.
Publication
Once the article is finalized and approved, we will schedule it for publication on our website. Please note that we may edit the headline and subhead for SEO purposes.
Payment
We offer payment for accepted articles. Payment will be negotiated based on the length and quality of the article.
Thank you for your interest in contributing to Harlem World Magazine. We look forward to hearing your ideas and working with you to create engaging content for our readers.
Last Updated May 2, 2023.