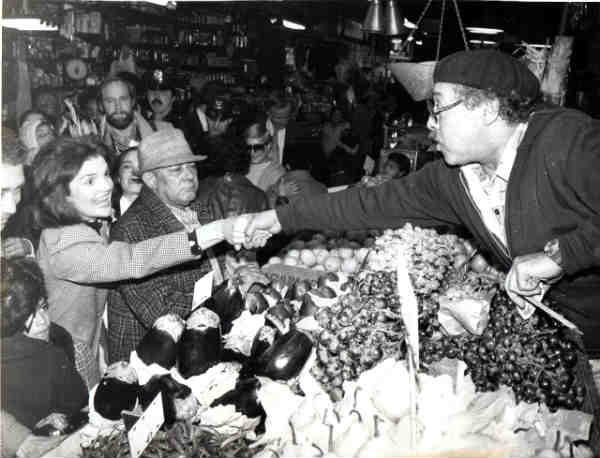 Here's Jacqueline Kennedy Onassis March 24th, 1980, on the campaign trail for Senator Edward "Teddy" Kennedy shaking hands with sellers from the famous Spanish Harlem market "La Marqueta", on 125th Street and Park Avenue during grocery shopping.
Click out a post regarding John F. Kennedy's Love Affair With Harlem, NY, 1960's.
She grabs hugged, tugged and swooned over as she campaigns from fans on another street of another section of East Harlem.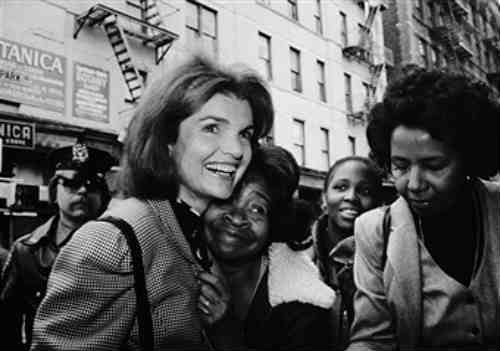 The campaign efforts paid off in New York as he upset President Jimmy Carter in the state's March 25th, presidential primary.
Those Kennedy's, someone once said, "… they understand the average guy."
Via source
Related Articles
---