---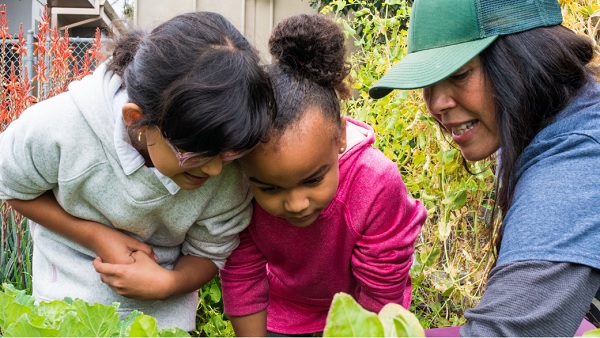 As many consumers are looking to follow healthier diets, experts continue to find how the things we put into our bodies can affect everything from our immune response to life expectancy.
Now, researchers from Princeton University have discovered that the development of obesity and disease could stem from evolutionary diet changes. They explained that our bodies were made to digest the types of food our ancestors ate; however, because present-day diets have shifted so much from that, our metabolisms struggle to keep up, which increases the likelihood of disease.
"Humans evolved in a very different environment than the one we're currently living in," said researcher Amanda Lea. "No one diet is universally bad. It's about the mismatch between your evolutionary history and what you're currently eating."
Observing dietary changes
For this study, the researchers studied the Turkana population in Kenya. In recent years, the group has split in two: the remote portion of the population continues to rely on the animals and plants around them for food, while another portion has moved into more urban areas and has incorporated more processed foods and carbohydrates into their diets.
"We realized that we had the opportunity to study the effect of transitioning away from a traditional lifestyle, relying on almost 80 percent animal byproducts — a diet extremely protein-rich and rich in fats, with very little to no carbohydrates — to a mostly carbohydrate diet," said researcher Julian Ayroles. "This presented an unprecedented opportunity: genetically homogenous populations whose diets stretch across a lifestyle gradient from relatively 'matched' to extremely 'mismatched' with their recent evolutionary history."
In addition to analyzing the diets of both groups, the researchers also evaluated several different biomarkers that could be linked to disease, including body mass index (BMI), cholesterol, blood pressure, and body fat percentage, among others.
They learned that those who had maintained the traditional Turkana diet had the lowest disease risk and the greatest health outcomes compared to those who had adopted a more current diet and lifestyle. Those in the latter group were more likely to develop high blood pressure, obesity, and diabetes, among several other conditions reports Consumer Affairs.
"There's a cumulative effect," Lea said. "The more you experience the urban environment — the evolutionarily mismatched environment — the worse it's going to be for your health."
Moving forward, the researchers don't recommend that all consumers follow the Turkana diet. Instead, the goal is personal: what part of our ancestors' diets could most benefit our health and wellness today?
"One of the most remarkable things about the Turkana if that if you and I went on the Turkana diet, we would get sick really quickly!" Ayroles said. "The key to metabolic health may be to align our diet and activity levels with that of our ancestors, but we still need to determine which components matter most."
---