---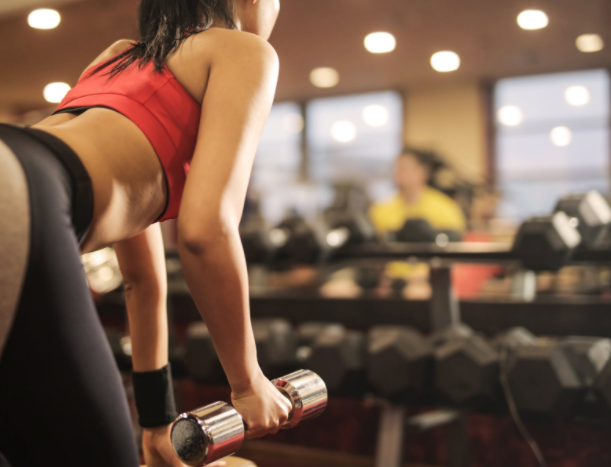 Times change, and so do beauty trends. People used to idolize skinny bodies, but these days the spotlight is taken by a slim thick body. Such a figure is popularized by numerous celebrities and influencers, who spent hours and thousands trying to reach the goal of a thin and curvy body. So, what exactly is a slim thick body? According to Urban Dictionary (10), slim thick is when a girl has a slim body shape, with a skinny waist and flat belly, yet big booty and thick thighs. But how does it work in reality? When it comes to trying to reach that type of figure, things might get extremely difficult. But is it possible to achieve such a look without spending tons on surgeries and procedures? Read on to find out how to get a slim thick body.
How to get a slim thick body?
Sculpting a slim thick body is not an easy task, since you need to pull out all the stops to make it happen. You need to plan your nutrition and workouts in such a way that you would burn your belly fat but preserve the volume in your booty and thighs. Here are the general recommendations on how to get a slim thick body:
Proper hydration can offer you numerous health benefits. It is vital for the proper functioning of your body since water delivers nutrients to your body, supplies oxygen to your lungs, maintains normal body temperature, and boosts your immunity. Besides that, water improves your skin health, lowers blood pressure, and reduces joint pain (8, 2, 4, 9). According to the National Research Council (3), if you're an adult woman, you need to drink about 2700 ml of water per day.
Proper hydration is also crucial for weight loss. Studies show that within 10 minutes of drinking water your resting energy expenditure, which affects the number of calories you burn while resting, has increased by 24-30% and such an effect lasted for an hour (13). On top of that, higher fluid intake reduces your appetite, so you eat less food, thus preventing weight gain.
Be smart with your cardio
To reach a slim thick body you need to achieve a small waist and a flat belly. This can be reached with the help of some cardio, which is effective at burning fat all over your body. But in order to preserve thick thighs and booty, you need to carefully plan your cardio sessions. Instead of jogging and running long distances, you can sprint short distances. This will help you maintain a stronger, and fuller lower body while blasting away your belly fat.
Weight training, also known as strength and resistance training, is a physical activity designed to improve muscular fitness by exercising a specific muscle or muscle group against external resistance, including free-weights, weight machines, or the weight of your own body (12). It allows you to focus on specific muscles, which is exactly what you need to build a picture-perfect slim thick body. Furthermore, it promotes weight loss due to the phenomenon called excess post-exercise oxygen consumption (1). Simply put, after weight training, you don't stop burning calories. Instead, the body continues to expend your energy long after you've powered through your workout routine.
Slim thick body workout
Try this short 10-minute workout to build up your slim thick body. You should rest for 20-40 seconds in-between sets.
The basic movement, yet it promotes more muscular thighs and butt (11).
Stand upright with your feet moderately apart.
Tighten the abs and slowly bend your knees, lowering the body until your thighs become parallel to the ground.
Pause for a few seconds before returning to the initial position.
Repeat the exercise for about 35 seconds.
This exercise strengthens the butt, thighs, abdominal muscles, and lower back (6).
Get on your fours.
Lift your right arm in front of you and your left leg behind you.
Hold the pose for a couple of seconds and return to the initial position.
Repeat switching sides for about a minute
This exercise strengthens your core, obliques, and spine (5).
Sit on the floor with your legs straight.
Slightly lean your torso back, forming a V-like shape with your body.
From that position, twist your torso from side to side.
Repeat for about 40 seconds.
This exercise targets quads, hamstrings, glutes, and calves. It also adds some cardio to your workout (7).
Begin with a standard forward lunge. Stand with your feet hip-width apart and take a big step forward, lowering your body until both knees are bent at a 90° angle.
From this position, push explosively off the floor, switching the positions of your legs in the air so that you land into one more lunge but with the opposite leg forward. Ensure you land as softly as possible.
Repeat for about 40 seconds.
If you stick to the right nutritional plan and regularly perform the slim thick body workout you will be able to sculpt your perfect body. Make sure to set realistic goals and consult a professional before starting to follow a new dietary or exercise plan.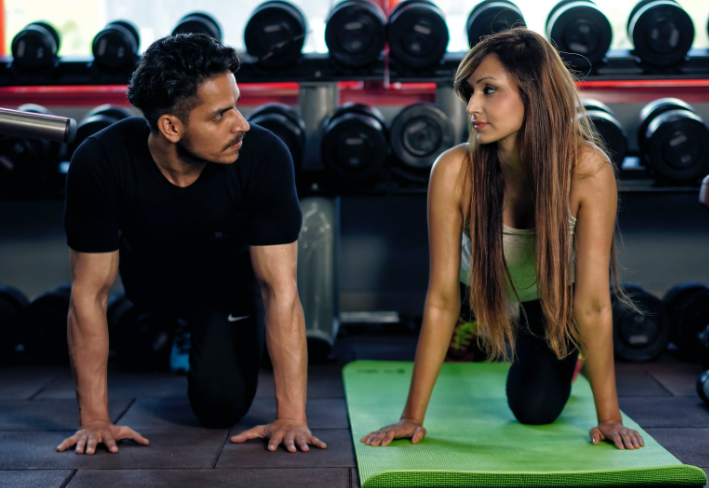 Disclaimer:
This article is intended for general informational purposes only and does not address individual circumstances. It is not a substitute for professional advice or help and should not be relied on to make decisions of any kind. A licensed physician should be consulted for diagnosis and treatment of any and all medical conditions. Any action you take upon the information presented in this article is strictly at your own risk and responsibility!
Sources
1. 7 Things to Know About Excess Post-exercise Oxygen Consumption (EPOC) (2014, acefitness.org)
2. Dehydration (1997, medlineplus.gov)
3. Drinking water and Health (1977, nap.edu)
4. Fluid replacement following dehydration reduces oxidative stress during recovery. (2009, ncbi.nlm.nih.gov)
5. How To Do A Russian Twist The Right Way (2019, womenshealthmag.com)
6. How to Do the Bird-Dog Exercise (2019, verywellfit.com)
7. How To Do The Jump Lunge (2018, coachmag.co.uk)
8. Mild dehydration affects mood in healthy young women.  (2012, ncbi.nlm.nih.gov)
9. Six  reasons to drink water (n.d., webmd.com)
10. Slim thick  (n.d., urbandictionary.com)
11. Squat Variations for the Buns, Hips, and Thighs (2020, verywellfit.com)
12. Strength and Resistance Training Exercise (2018, heart.org)
13. Water-induced thermogenesis (2003, ncbi.nlm.nih.gov)
---