---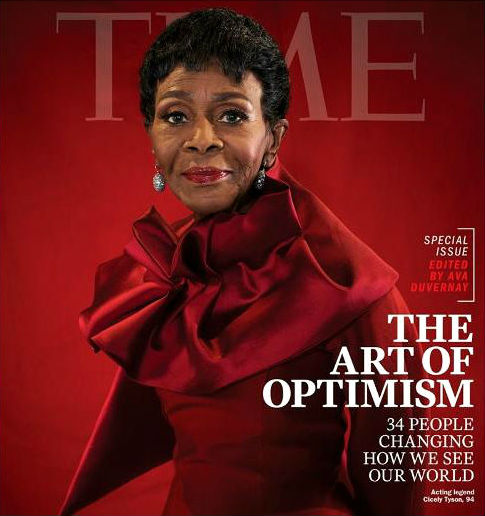 By Adam Smith
Printed magazines play an extremely vital role in the business industry even today. Every business – small or big, requires a magazine to reach out to new potential clients. Magazines are a great way for businesses to showcase their products and services. Products can be beautifully brought to life with images and texts in the pages of a magazine. A single magazine issue will allow you to reach out to a wide number of customers. This can be extremely helpful for enhancing the sales of a small business. Plus, apart from showing products and services, designing a magazine for your business will allow you to share the latest news and ideas about your business with the readers.
Magazines also have the potential to offer a unique voice. Along with that, they personally and visually appeal to the readers. If you own a small business and want your magazine to help increase the sales for your business, then you need to design a magazine that will make an impact on the readers.
Magazines also have the potential to offer a unique voice. Along with that, they personally and visually appeal to the readers. If you own a small business and want your magazine to help increase the sales for your business, then you need to design a magazine that will make an impact on the readers. Before you move on to the part where you ask yourself – 'how to print magazines'? You need to think about how you will design a highly-impactful magazine that will stand out. Take a look at some amazing tips that will help you design a business magazine that will help boost the sales for your business.
Start with Research
If you are planning to print a magazine for your business, then the first thing that you need to do is – start with research. Take inspiration from other printed magazines that are similar to your business. Look at the magazine cover designs, page layouts, font styles, etc. Pick out the ideas, layout and color combinations that catch your eye. A mood board will allow you to sort all the information that you find according to layout, colors, typefaces, and font. Extensive research will help you understand all the features that you want to add in your business magazine.
Plan the Layout Structure
Once you have an idea on the features and theme that you want to follow on your business magazine, start planning on the layout structure. The layout of your business magazine will include:
A catchy cover
An attractive headline
Introductory or kicker paragraph
Perfect body copy
Bylines
Pull quotes
Captions for images
These are some of the key elements that have to be added to the layout of your magazine. In further points, we will go in details about some the details of these key elements.
A Cover that Catches the Eye
Without a doubt, the cover is the first thing that people will generally look at when they come across your magazine. There's no point in having perfect content pages when the cover will not attract the readers to open it.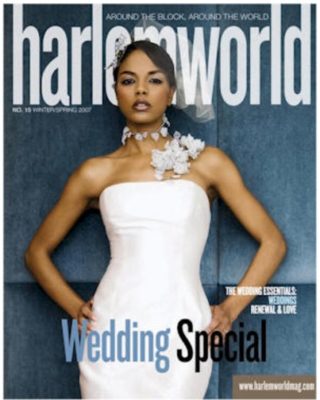 The cover of your magazine has to be attractive to perk the interest of the readers. While trying to design an attractive cover, keep in mind to not end up making it look too loud or flashy. Even a simple and minimalistic cover can do wonders.
Here are some of the things that you should keep in mind while designing the cover:
A captivating heading
A suitable heading that will give the readers an idea on what to expect from your magazine
Other small sub-headings that give an overview of the major stories covered in your magazine
Try to incorporate a simple and striking color palette
Perfect Content Pages
The next thing that people will notice about your magazine is the content pages. The content pages in your magazine have to be functional and easy to understand. Readers should be able to find and sort through sections or articles with ease. If you have too much content, then don't stuff it all on a single page. Branch out and consider a two-page content instead. Additionally, also add relevant and enticing images that are suitable for the articles in your magazine.
Be Consistent
Decide on the font, layout, and design of your magazine and make sure that you stick to it. Experimenting on new layouts with each new page will fail to add the needed charm to your magazine. Once you have decided on the styles, colors and typography – work around it till the end.
Find a Dependable Printing Company
Once you have the perfect design layout for your business magazine, the next thing to do is to find a dependable printing company. Finding the right print company is probably the most important aspect. There are a lot of online magazine printers that specialize in printing magazines. Along with low-cost magazine printing, a dependable printing company will also make sure that your magazine turns out the way you had imagined.
Related: Call Harlem World Magazine to design, write, photograph a custom magazine for your business.
If you are still not sure about how a magazine can help boost the sales for your business, here are some reasons why.
Increases Brand Awareness
Showcase your brand with a magazine – This is probably one of the most constructive and effective benefits of having a magazine for your business. Magazines make it easier for you to reach out to a wide range of customers who are looking for the exact information that you offer. It is an instant way to increase brand awareness and gain followers
Ads Will Last Longer
Walk into any waiting room; the first thing you will probably notice is a bunch of magazines and the latest newspapers. Magazines have always found a place in common areas, waiting rooms, reading lounges and libraries which makes them last much longer. Magazines tend to appeal to people because of the quality, captivating images & headlines and interesting articles. A magazine can never get old; this increases the likelihood of people seeing your advertisement in there. Even months down the line, your magazine can attract readers which can be good for sales.
Standalone Media Division
Every business needs marketing and advertisement to increase brand awareness and to reach out to new customers. A magazine can act as a great standalone media division and who knows it could also be a great way to generate revenue and profits for your business.
More Ad Engagement
Magazines have witnessed a higher ad engagement rate when compared to its online counterpart. With online magazines, people just skin through without actually reading on. On the other hand, people usually buy or pick up a magazine to give it a serious read. Additionally, printed magazines can be shared with friends and family – this increases the chances of people noticing your ads.
Adam Smith is a marketing director at Mixam (https://mixam.com/magazines) who loves to motivate entrepreneurs and start-up holders. He writes for magazines and blogs on topics pertaining to leadership and success. While not at work, he is either on vacation or binge-watching series on Netflix.
Photo credit: 1) Time Magazine cover with Harlem's Cicely Tyson. 2) Harlem World Magazine Wedding Special cover.
---