---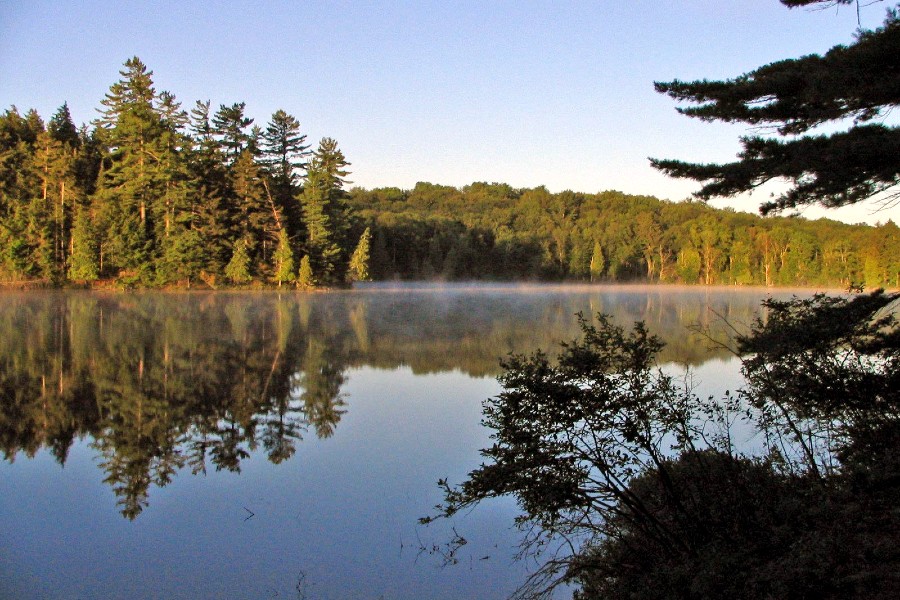 Deer hunting is a well-liked sport for many New Yorkers.
Whether it's to get close to nature, connect with a place, take control of what you eat, or understand our connection with other animals, it's hard not to see why.
Deers are significantly larger than other game types and produce more meat. Furthermore, when compared to other red meats, this meat is healthier. Hunting for deer is excellent because it's fun to track and find the animals.
You should know a few things before hunting in New York if you want to have a more enjoyable hunt.
Deer Hunting Season In New York
Deer hunting season in New York runs from mid-September through late December. The seasons differ in the state's northern and southern zones. The "early" and "late" bow- and muzzleloader seasons are each followed by the regular and "late" seasons in the northern zone.
Deer hunting seasons in New York are divided into bowhunting, muzzleloader hunting, and regular hunting and crossbow hunting seasons.
Dear hunting season in the northern zone
The early bow season opens on September 27 and lasts through the Friday before the regular season. Throughout the final ten days of this season, crossbows are permitted.
On the first Saturday following Columbus Day, the early muzzleloader season opens and lasts for seven days. After that, the regular season begins on the second Saturday following Columbus Day and lasts for 44 straight days. After the regular season ends, there is a seven-day late bow and muzzleloader season.
Dear hunting season in the southern zone
Seasons in the southern zone are very similar to those in the northern zone. The main difference, however, is that instead of an early muzzleloader season, there is an early firearms season.
The early firearms season begins on the 2nd Saturday in September and lasts for nine days. The early bowhunting period runs from October 1 through Friday, well before the regular season.
Crossbows are allowed during the season's final 14 days. The regular season begins on November 3rd and lasts for 23 days. After the regular season, a nine-day late bow and muzzleloader season follows.
New York Deer Hunting Season Regulations
Deer hunting season regulations in New York differ from zone to zone.
Deer Hunting Hours
Half an hour before sunrise to half an hour after sunset is the prime time for hunting big game. In all of New York, hunting is permitted on Sundays. Before hunting on state-owned property, check the local hunting laws.
Deer Hunting Permit
A resident or non-resident hunting license is required for all New Yorkers aged 12 or older. However, no child under 12 may purchase a hunting license or game hunt. Seniors that are older than 70 are eligible for discounted hunting license fees.
Annual hunting licenses for residents aged 16 to 69 are available at $22, $5 for seniors older than 70, and children aged 12 to 25. For non-residents, the fee goes up to $100. A lifetime hunting license is available for residents at $535.
A person is considered a resident if they have lived in New York for at least 30 days. Active-duty service members stationed in New York and non-resident full-time students residing there. For further information, we recommend visiting the New York government website.
Clothing Requirement
Anyone hunting whitetail deer or accompanying the hunter in New York must wear fluorescent clothing. Pink or hunter orange are available as color options.
In the past, New York's big game seasons did not require wearing brightly colored clothing. The change was made to lower the number of hunting-related accidents.
Bag Limits
Depending on the type of licenses and privileges acquired, a hunter may take a certain number of deer. A licensed hunter can kill more than one deer daily with the appropriate tags.
Tagging and Reporting
Any deer, bear, or turkey taken by a hunter must be reported within seven days of the animal's capture.
Using this data, DEC biologists can estimate future hunting seasons and harvest limits and calculate the amount of game that has been harvested. Tagging is easy to do in New York's online game harvest reporting system.
Best place to go beer hunting in New York
Sportsmen flock to Steuben County, a top hunting location in New York's Southern Tier. With more deer per square mile in Steuben County than any other county in New York State, the Finger Lakes Region offers some of the best hunting for big and small game alike.
Other than Steuben County, the best counties for record-book whitetails are Allegany, Cattaraugus, Chautauqua, Erie, Genesee, Monroe, Niagara, Ontario, Orleans, Steuben, Tompkins, Wayne, and Wyoming. Even the crowded area of the state's Orange, Suffolk, and Westchester counties are pretty good.
---