---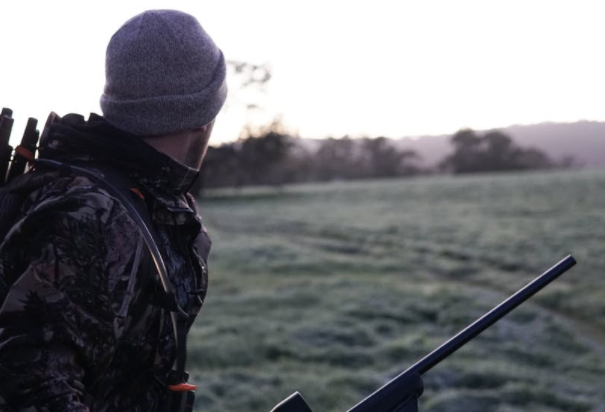 Hunting is an activity that is older than humans. For three (3) million years, animals and man have hunted for food and survival. Over the years, hunting has gone from being a necessity for survival to being a sport and leisure activity. With the evolution of hunting also came rules and laws to govern the game of hunting. As hunting evolved, hunting tools got better too. In the early times, persistent hunting was used.
Animals were chased until they were tired and could not run anymore. The hunter draws close to the animal and stabs it with a sharpened stick. Other early hunting equipment and methods include; throwing sticks, setting nets, and setting traps. Bows and arrows were introduced in the bronze age as hunting became more of a sport. Hunting rifles were invented in the late 1400s and since then have replaced most hunting methods and equipment. Choosing a rifle and accessories is the first step to hunting. Ideal rifles and hunting accessories improve the hunting experience and get you more games.
Hunting rifles are weapons used during hunting to kill a game. They come in different types, shapes, sizes and are modified for different types of hunting. Rifles use ammunition to shoot and kill games.
Hunting Accessories 
Apart from the rifle and ammunition for hunting, there are other accessories used by hunters. These accessories make the hunting experience less grueling and safer. Hunting accessories provide an advantage of cover from the animals, improves sighting for aiming, and protects from harsh weather conditions in reserves. The accessories include hunting camo jackets and pants, gloves, beanies, backpacks, hunting boots, magnifying lens/binoculars, rifle scopes, headlamps, tree stands, skinner knives, camp smokers, and off-road vehicles.
How Do You Choose the Ideal Rifle and Accessories?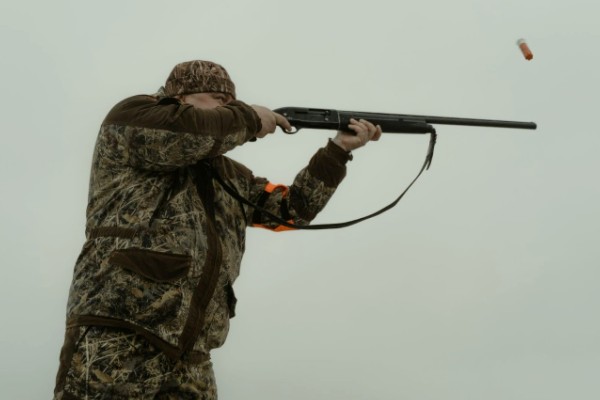 Your hunting goal determines your rifle
The perfect rifle doesn't exist, but some rifles give fantastic results for specific hunting goals. The choice of rifle depends on the action, rounds of ammunition, and the functionality of the moving parts of the rifle and you can look at options on any blog online. If you're looking for an easy-to-use rifle, the popular bolt action rifle is the best option. It requires manual cycling for ammunition refill. Bolt action rifles are easy to use and maintain. Bolt action rifles are suitable for long-range hunting. They are also affordable and great for beginners. Another type of hunting rifle is the lever-action rifle. Lever action rifle uses manual cycling with levers. They are easier to swing, aim and fire than bolt rifles because of their shorter barrels. They can be used for hunting small games like birds and big games like deer and bears. A more modern rifle for hunting is the semi-automatic rifle, which offers more functionality and flexibility. They are, however, the most expensive rifles. 
Ammunition makes all the difference.

 
Again, your goal of hunting determines your choice of ammunition. Ammunition is classified based on the projectile weight, type, and velocity. The goal of each ammunition should be to kill the game as fast and humanely possible without destroying the meat. For big games, choose ammunition that is heavy, expandable, powerful, and fast enough to hit the thick bones and muscles of the animals and penetrate to organs. For small games, slower and lighter ammunition is advisable to avoid destroying the meat. 
The weather for the entire period of hunting

 
To have a great hunting experience, one must be prepared for the weather of the reserve. During cold and rainy weather, use thick and fleece layered jackets and pants. A thick beanie and gloves are also necessities. Thick and water-resistant boots are necessary to walk through the reserve during or after a downpour. In hot weather, hunting gears should be light enough to prevent excessive sweating.
Camps for hunting can be rugged and only accessories with durable materials will survive the ruggedness. Clothing items for hunting don't get easily worn or torn. Other hunting accessories should be able to withstand harsh weather conditions without getting broken.
Because hunting requires moving around, hunting rifles and accessories should be easy to carry about and maneuver. Off-road cars should have sizes and functions that enable them to move around easily and fast. 
Hunting accessories and rifles can be expensive. As a beginner or amateur hunter, you should consider the cost of these items before you choose. Choose the rifle and accessories that are within your budget but still have specifications for your desired goal. Costlier rifles may require more experience and tact in handling. So, choose rifles and accessories with a budget within your skill level.
The right hunting rifle and accessories can take your hunting game to the next level. If you are confused on how to choose the right items, the tips mentioned above should give you a great start.
---