---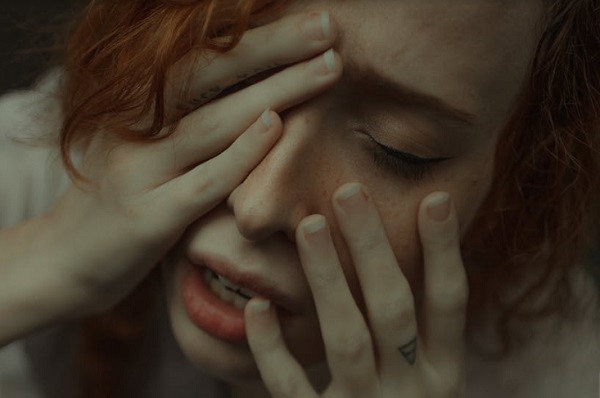 By Bretton Love
Whether you're a teenager or a woman in her 40s, periods are never a walk in the park.
No matter how many commercials they make about feeling comfortable while on your period, they're not really realistic. Regardless of your age and body type, periods cause cramps, mood swings, and severe exhaustion in some cases. Luckily, there are a few things you can do here and there that can actually make your menstrual cycle less stressful. Read on below for these tried and tested methods that will surely ease your monthly periods.
Get In Some Exercise 
Even though no one would dream of exercising during their periods, or even moving at all, sitting down or resting in bed all day can actually make your period cramps much worse. Whereas exercising lightly can have a dramatic effect on your blood flow, thus decreasing painful cramps. Getting in some exercise can also help increase endorphins in your body, which will instantly lift up your mood. You don't have to do any rigorous exercise, but any light workout will do. Consider going for a walk, a light jog, practice yoga, or even joining a dance class at your local gym. 
Dress for Comfort 
During your menstrual cycle, you often feel bloated because your body retains water. Consider dressing for comfort at all times. We're not saying that you should walk around in sweats only, but consider dressing down with clothes that are casual, pretty, and comfortable. You'll feel much more relaxed if you choose the right outfit to wear, especially if you're experiencing bloating and cramps.
Use Convenient Protection 
One of the major things that will help make your periods become less stressful is by using the right products. One of them is the revolutionary period of shorts. Consider using specialized period panties that will help you go about your day with ease or sleep much better through the night. According to Knix.com, period panties will fit you comfortably like any other pair of underwear, the built-in pad is convenient, and you can easily wash them. If you have sensitive skin, they'll be ideal to use if you get any skin rash from using pads. They're also sustainable and cost-worthy. You can also use menstrual cups, which has been a hit with many women of all ages. They're sustainable, comfortable, and easy to use as well. If you insist on using pads or tampons, then be sure to use ones that suit you and that are comfortable to wear. You don't want to be anxious all day wondering if you have to rush to the restroom. 
Use a Heating Pad/Bottle 
Another way to be more comfortable during your period is by using heating pads. Whether you go for easy strip-on pads, heating pads, or even get a hot water bottle and take it with you to bed. Either of those promotes blood flow and will ease your painful cramps if you experience awful ones.
Plan Healthy Snacks Ahead of Time
Because our bodies retain water, it's never advised to eat salty foods during your period. So consider planning your snacks ahead of time to curb your cravings. If you're craving something sweet, consider eating dark chocolate. Not only will it fulfill your sweet tooth, but it will also be a great mood stabilizer. You should also eat fruit like bananas, oranges, and nuts like almonds. Consider supplementing your iron deficiency with kale and spinach as well.
Make Sure You Hydrate
Because you're losing blood for a few days, it's absolutely essential that you remain hydrated. Drinking enough water throughout the day not only increases blood flow, but it also relaxes your muscles which will help with the cramps. You may think that drinking water is counter-intuitive since you're already bloated, but staying hydrated actually helps with that as it flushes out all the toxins.
Drink Hot Beverages 
Consider cutting back on coffee when you're on your period. It causes bloating and discomfort for some women. What you can do is drink a lot of relaxing herbal teas instead that are non-caffeinated. These hot beverages will ease your cramps, promote blood flow, and enhance your mood as well.
Sleep Well and Relax
Getting enough sleep during the night will also help make your menstrual cycle less stressful. Consider going to bed early with a good book, some music, or even meditate before you sleep. This will help you relax, forget all your troubles, and you can uninterrupted sleep during the night.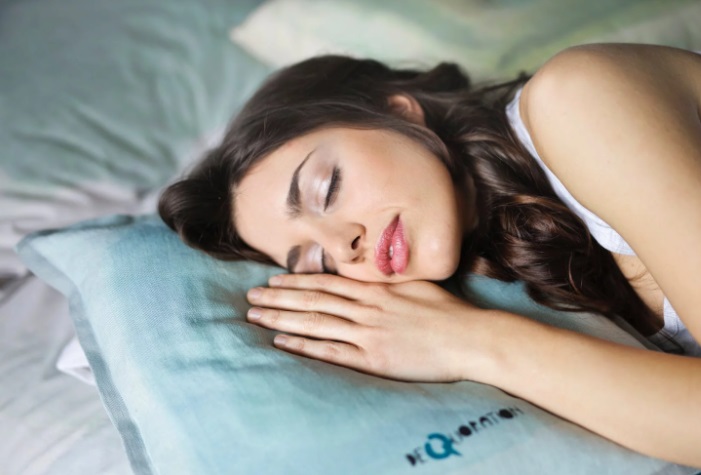 The menstrual cycle can be a woman's worst enemy, and there are times when you feel that your uterus wants to claw itself out of your body. However, it doesn't need to be stressful or super painful if you take care of your body before and during your cycle. With these aforementioned tips, you can experience much more comfortable periods.
---