---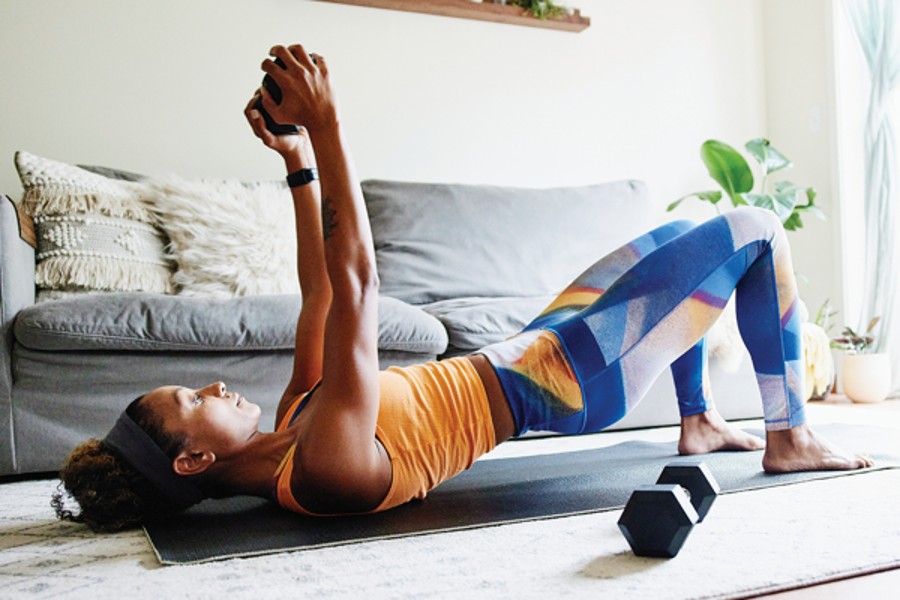 Living in a city is exciting, providing plenty of stimulation and entertainment for people of all ages.
Unfortunately, city living has become distasteful to many as they ponder issues like overcrowding, excess pollution, and challenges with stress and self-care.
Looking on the bright side, there are many opportunities to take advantage of health and wellness initiatives with a bit of creative thinking. Whether you live in a high-rise or a single-family home on the outskirts of urban sprawl, implement these action steps and ideas for healthier living.
Walk or bike as much as possible
While a gym membership is a fantastic perk for many, it's not always easy to get there amidst the demands of work, family, and other obligations. Consider walking or biking short distances for errands, work, or just for fun and fresh air. Get moving and stay active to keep your body healthy.
Take the stairs
City dwellers are no strangers to stairs. Tall buildings are full of them. But more times than not, we use the elevator. That's because – truth be told – it's the fastest, easiest, and most sensible way to access any floor above the 10-story mark. However, that doesn't mean you should swear off stairs forever. If you find yourself having to traverse five or six floors instead of dozens, consider taking the stairs. It's a simple and effective way to get some easy exercise in an urban environment.
Get a gym membership
Look through your local paper or city websites to see if there are fitness clubs and gyms near you. Having constant access to specialized equipment will keep you in the best shape for your demanding schedule. For those on a tight or fixed budget, local community centers like the YMCA have free or low-cost fitness classes that you can take advantage of without breaking the bank.
Take care of hair and skin
We can't argue that living in a city exposes you to additional toxins and chemicals that you may not encounter in rural areas. Take care of hair and skin by using quality products to nourish and care for these delicate areas of the body. If you find yourself spending some extra time in the sun, use a dark spot corrector and remember to wear plenty of sunscreen. Committing to a regular regimen of self-care will both slow the effects of aging and protect hair and skin from oxidative and free radical damage brought about by city living.
Search out options for healthy eating
In a large city or urban area, you have so many options for healthy meals and delicious culinary experiences. Grabbing a dose of willpower and walking past those fast-food restaurants is essential, but once you do, you'll find a plethora of fresh eating establishments, salad bars, deli markets, and farmer's markets offering beautiful food options that will support your wellness habits. Stop by your local farmer's market after a hike to partake in nature's bounty, or check out the new crisp greens offerings served up at the organic restaurant down the street. You'll have to do a bit of research, but those little gems you uncover will be well worth your time.
Flex those mental and emotional muscles
No attempt at health and wellness is complete without care and attention to mental and emotional wellbeing. Fostering healthy relationships, partaking in mental health seminars, meditation, and even counseling for difficult times will be essential pieces of your wellness puzzle that you work to craft. A healthy mind yields a healthy body, and vice versa. Your total health matters and all aspects of wellness should be prioritized for optimal health.
Your health: Your choice
Regardless of where you live, you can take the reigns when it comes to your health and happiness. Cities and other urban areas offer a wealth of options for citizens to take advantage of as they play, eat, and work toward optimal health and wellness." Living in a big city is likely to cause more health problems than living in a smaller one you may often feel drained and lethargic throughout the day. Mobile IV in Los Angeles or in any other US citiy can improve your overall wellness by providing 100% of the vitamins and nutrients your body needs.
---