---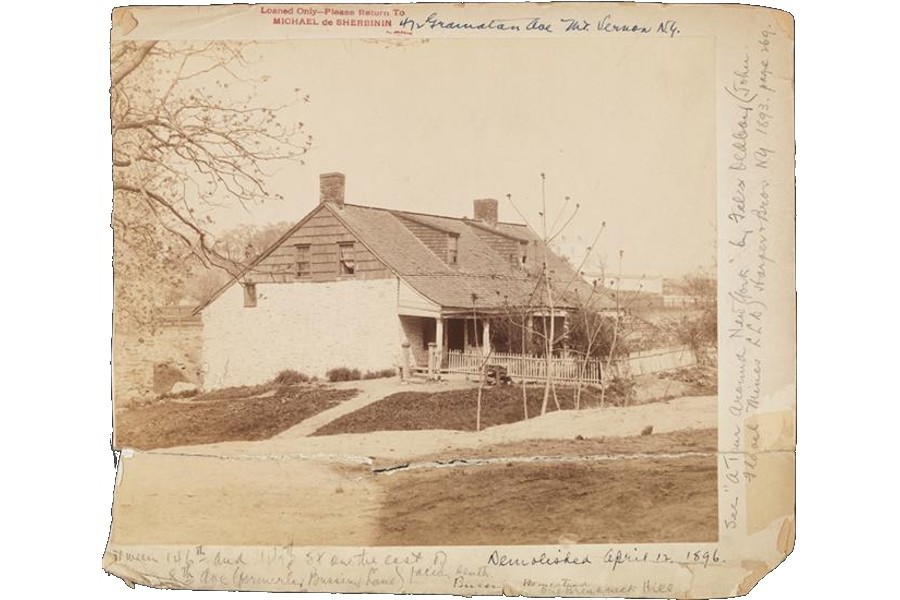 Country life in Harlem, bright sunny morning on Eighth Avenue and Frederick Douglass Boulevard at 146th and 147th Streets in Harlem, NY on April 12, 1896.
It's the end of a century of homesteader farms years before the grid, afew decades before the Harlem renaissance and the huge real estate boom to come.
The sun-drenched homestead was surrounded by a picket fence snuggling a small hill with pathways cut through the grass looking south towards trees, brush, and flowers peppered on Eighth Avenue around 146th Street, and 147th Street in West Harlem, NY.
What's amazing is how hilly it is, with a slightly sparse tree-less landscape pictured in the frame, from the hilly mountainous area, and gets worse as you go further north in this colonial house.
Most of Harlem and especially West Harlem, Manhattanville, and Morningside where the Macy Villa or the Downes Boulevard Hotel area was considered "Country life." Country life because families are riding horses and carriages, slowly galloping up and down 145th Street on a hat sunny day with no sound of cars, music, drugs, etc.,- imagine that.
Photo credit: Source.
---