---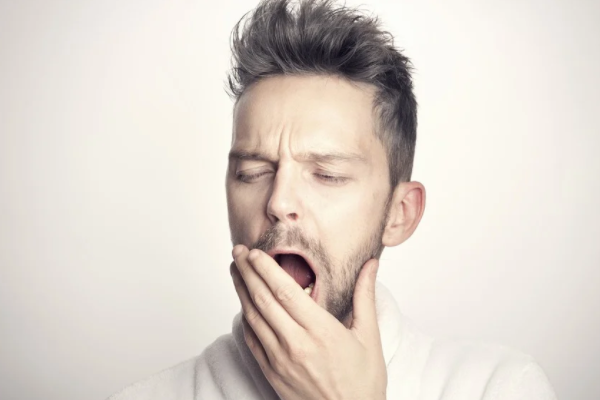 Imagine this: It's the middle of the night, and you're trying to sleep. You've been drifting in and out, having trouble getting comfortable—but then you hear it.
The oh-so-familiar sound that fills your bedroom every night. The noise that keeps you up often causes arguments amongst couples who struggle with their partner's snoring. Snoring can be an annoying problem for many people, who have trouble getting a good night's sleep because of their partner's loud and disruptive snoring—but it doesn't have to be this way – there are ways to help your partner combat snoring.
1. Causes
Snoring is caused by a lack of oxygen and/or airflow through the nose and mouth. When we sleep, the muscles in our throats relax and partially block the airways.  As we inhale, the air has to move around this blockage before it can get into our lungs—and when it does that, it causes vibrations similar to when you blow across the top of a bottle.
While that's the how of it, it doesn't really answer the why. In order to help your partner combat snoring you need to understand what's causing it. There are a lot of solutions to snoring, and some work better than others—so you need to find the cause in order to improve a snoring problem. Snoring can be caused by a variety of sources:
The most common cause of snoring is excessive fatty tissue in the back of your throat. This causes some parts of your throat to block while other parts remain open.

Alcohol can be a factor. You might not think that you snore after having a drink or two, but alcohol actually has the effect of relaxing muscles in the throat — which means they don't work as well to keep your airways open.

A number of allergies and other irritants are also common causes of snoring. The mucus the body produces in response to allergies can increase swelling and blockage in your throat, which again leads to snoring.

Smoking is another factor that might lead to snoring—tobacco smoke causes inflammation, fluid retention, and narrowed airways – all problems that contribute to snoring.
2. Anti-Snore Pillows
There are many ways to combat snoring. One of the most popular and effective tools is an anti-snore pillow. A lot of these pillows are hypoallergenic to reduce the risk of allergies and other irritants, and they're made from high-quality material for extra comfort. You can adjust them to your desired level of firmness, and many come with a removable cover that's easy to clean.
These pillows have a U-shape, which helps maintain good airflow through your nose and throat as you lie on your side. The design allows for less tissue in the back of the throat and better breathing—so it stops your throat from vibrating while you snore. The reason for this is because the airway stays open while you're sleeping, which helps you stop snoring and sleep better.
3. Snoring Mouthpieces
Another effective anti-snore pillow is one with an integrated mouthpiece. The mouthpiece is designed to be worn when you sleep, and it works by pulling the jaw forward. This opens up the airway, which stops you from snoring. It may take some time to get used to wearing it, but it can be a good investment for those who snore.
Talk to your partner about what they're comfortable with trying. While it's effective, it is a bit more invasive than just buying a special pillow, so make sure it's something they're okay with trying before you make the investment. If you've already tried other options and they didn't work as well as you'd hoped, gently explain to your partner how the snoring is affecting you and how it stops you from getting a good night's sleep. Sometimes, your partner just needs to know the problem is affecting somebody they love and care about before trying something new —and that could be all they need to hear!
4. Surgery
In some cases, surgery may be necessary to correct the problem of your partner's snoring—but this isn't always effective and is usually only reserved as a last resort. However, if you're struggling with snoring so badly that it's causing health problems for you, your partner, or both of you—surgery may be the only course of action.
Talking to a doctor is probably the best place to start in this situation. They'll be able to help you figure out what the optimal solution is. It's worth taking the time to see if this is a course of action that could help with your snoring problem. If the snoring is persistent, and nothing else seems to help, it could indicate that your partner has trouble breathing, so a visit to the doctor is recommended even if you don't plan on getting surgery.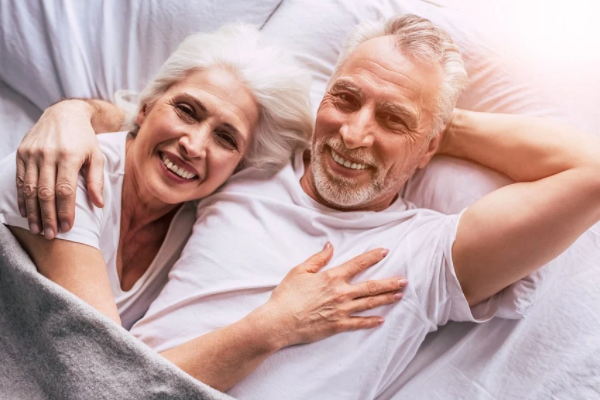 Every single person has their own unique sleeping routine, and they're not always healthy or conducive to good rest. Snoozing with a snoring person can be incredibly frustrating, which is why it's always worth considering what your options are. The best way to help your partner stop snoring is to get them the best sleep possible through sensibly priced pillows and other products that will provide support and comfort throughout their sleeping hours. Sleeping with a snoring person can be rough, but there are ways of making it easier and more peaceful for everyone involved!
---