---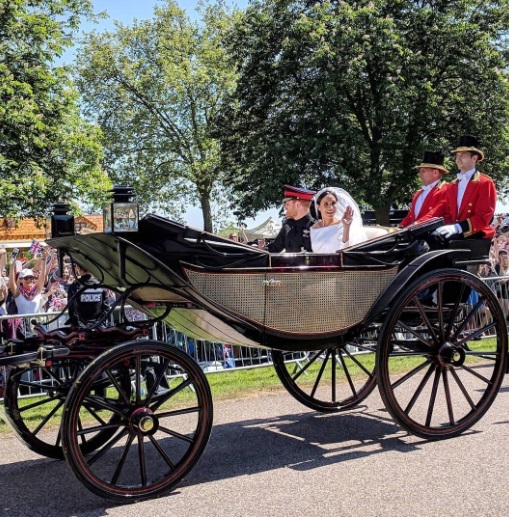 By Yolande Brener
As a long-time Harlem resident who grew up in Windsor, attending this wedding meant a lot to me because it combined the traditions of royalty with a strong dose of African-American influence, and more diversity than we have ever seen at a royal event.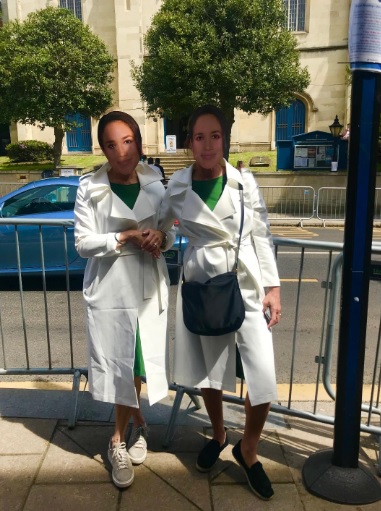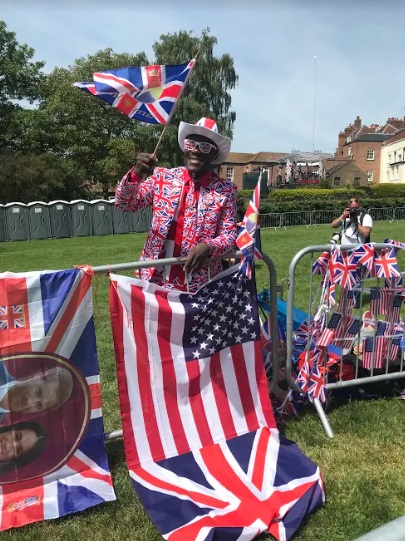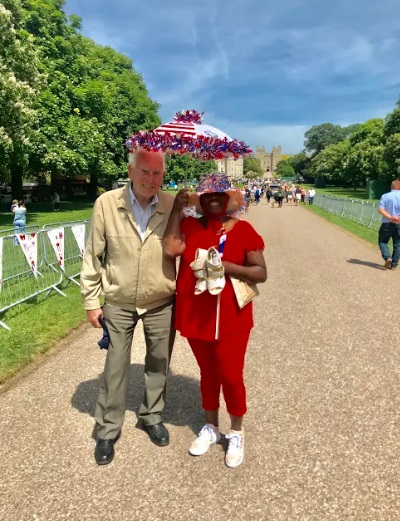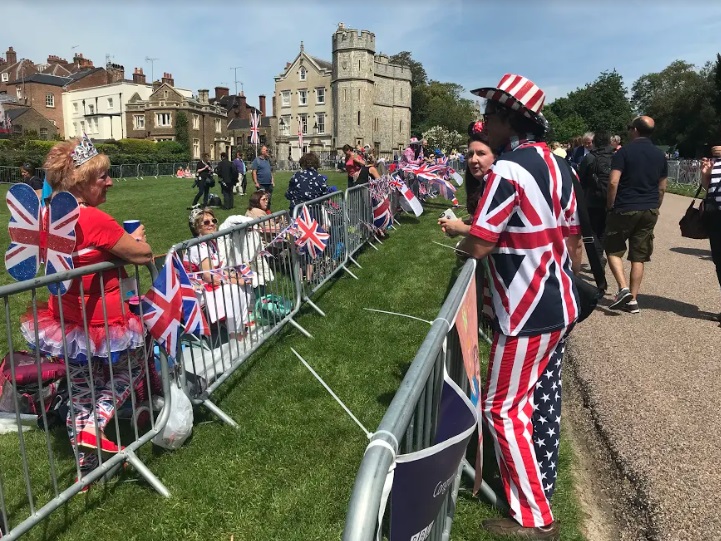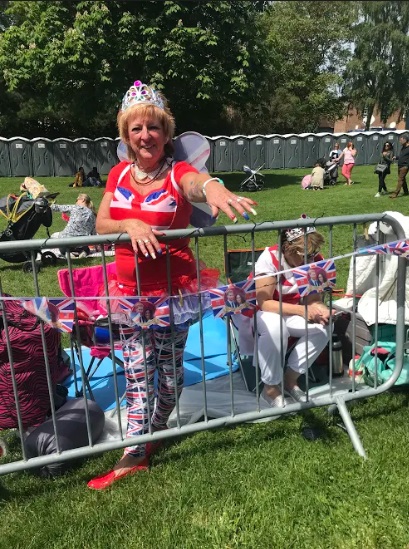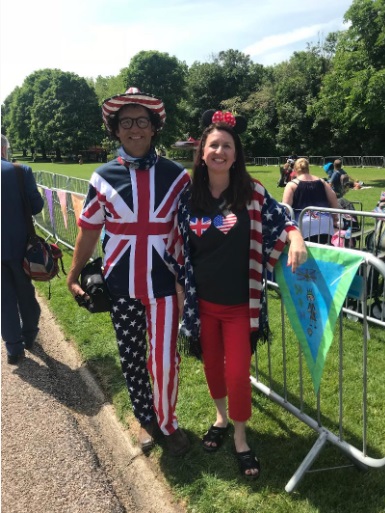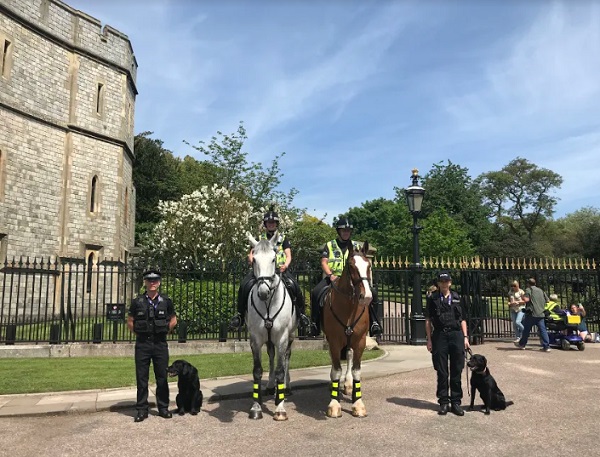 My mother and I had a front row spot at the castle end of the Long Walk. Thousands were crowded there, as well as in front of the castle, and some had slept out for several nights. We watched the main events on big screens, and saw Meghan and her mother, Doria Ragland, drive in to the castle grounds, and then Harry and Meghan in the carriage on their way back in.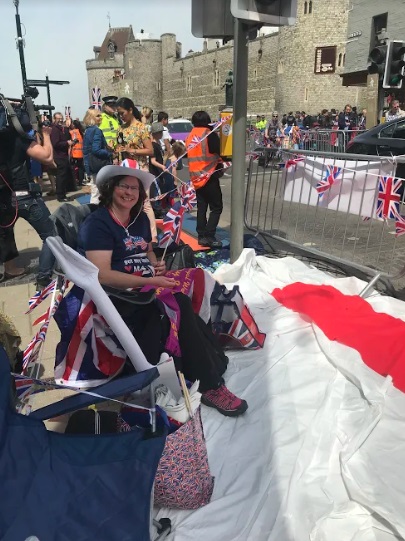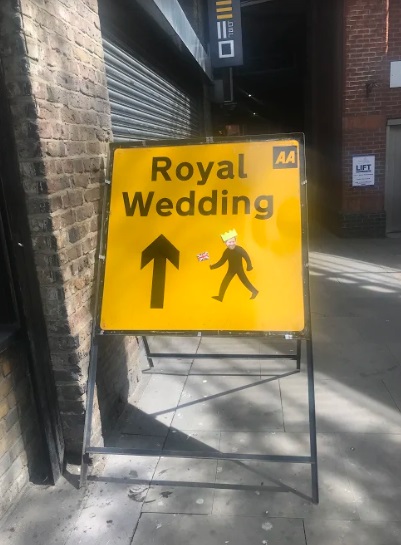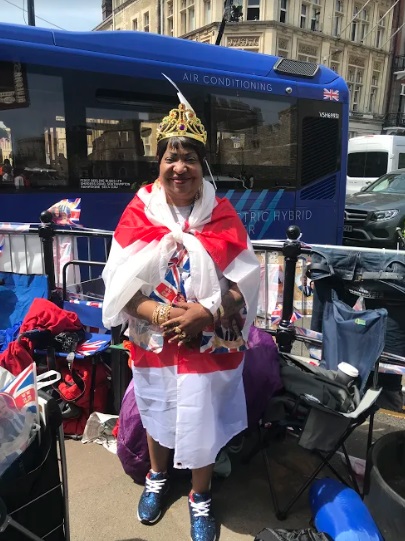 The A-list celebrities in attendance included Oprah Winfrey, George and Amal Clooney, David and Victoria Beckham, Serena Williams, and Idris Elba. The crowd cheered as loudly for the celebrities as they did for the Royal Family, and for Meghan's mother, Doria Ragland, who was the only member of her family to attend.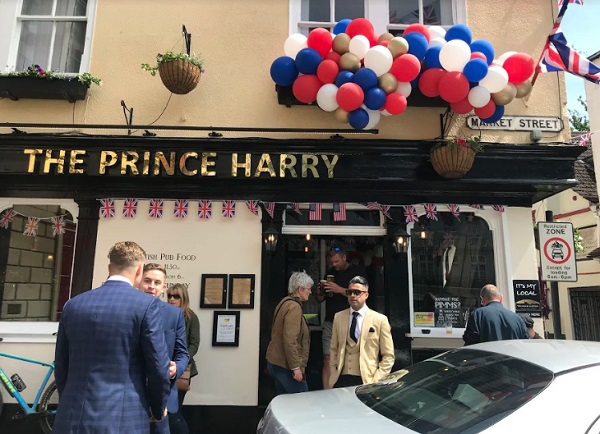 From the moment Reverend Michael Curry quoted Dr. Martin Luther King, I knew this was going to be quite a different ceremony.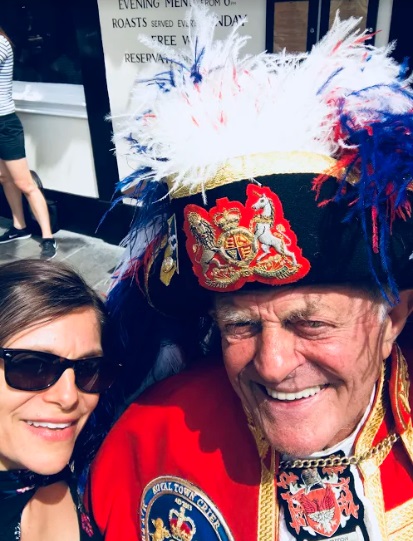 "There's power in love," Reverend Curry said. "When love is the way, we will lay down our swords and shields down by the riverside to study war no more… Because when love is the way, we actually treat each other, well, like we're actually family."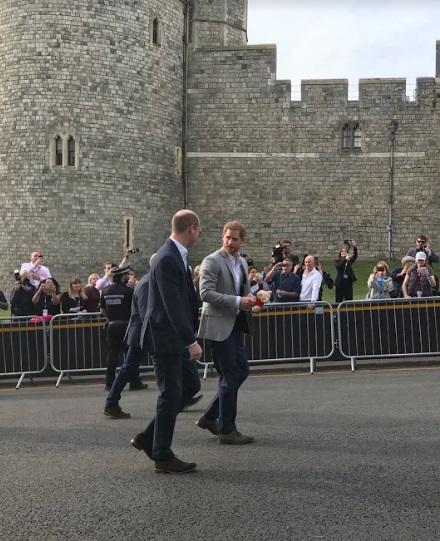 Some people in the crowd were unused to a pastor speaking longer than expected, but most got into the spirit of his passionate speech. After Reverend Curry's address, Karen Gibson and The Kingdom Choir sang Stand By Me. During the signing of the register, the Orchestra played a selection including Ave Maria, with 19-year-old cellist Sheku Kanneh-Mason, who was hand-picked by Harry and Meghan. The final song for the procession was the spiritual, Amen/This Little Light of Mine.
Meghan's "long, cool glass of water" Givenchy dress designed by Claire Waight Keller was embellished with only with one piece of jewelry: Queen Mary's 1932 diamond headband lent to Meghan by the Queen. Harry wore the frockcoat uniform of the Blues and Royals. Doria Ragland wore a mint green dress and a hat by milliner, Stephen Jones. A seat was left open for Harry's mother, Princess Diana.
Visitors from Texas, Linda Kim and Gloria John, summed it up for me:
"They incorporated his culture and her culture into it. I think it was very moving."
A member of London-based South African dance and music group, Simunye, said: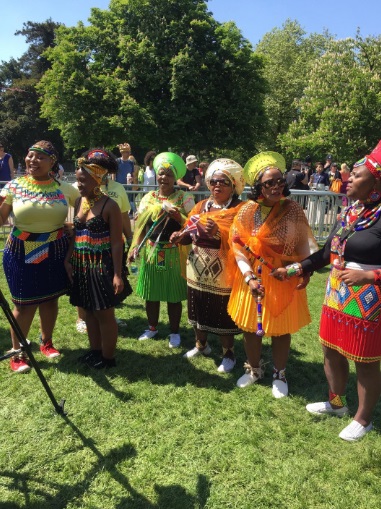 "I have learned that love can make people who are not accepted be accepted."
Fans continued to celebrate long after the event. Music and fireworks went on until after dark. This wedding epitomized not only the fairy tale of woman from a somewhat troubled background finding true love and marrying a handsome prince. It also represents a move toward a more diverse future for the royal family, and perhaps for everybody.
Photo and video credits: 1) Prine Harry and Megan. 2) 2 Megan's. 3) Joseph Afrane. 4) New Orleans. 5) Patriotic group. 6) Patriotic nails. 7) Patriotic two. 8) Police dog and horses. 9) Prime viewing. 10) Royal wedding. 11) Sharon McKewan. 12) The Prince Harry. 13) The Town crier. 14) The borthers. 15) Texas ladies. 16-17) Simunye.
---