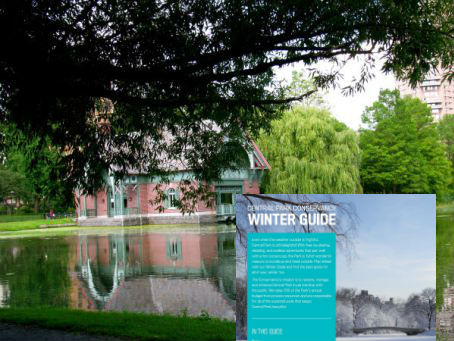 Even when the weather outside is frightful, Central Park is so delightful! Don't let the colder temperatures stop you from taking advantage of all the Park has to offer. Check out the Official Central Park Conservancy Winter Guide and get the inside scoop on all your winter fun.
Download the FREE Winter Guide now.
The Winter Guide includes:
A great exhibit of the Landforms: A History of Central Park's Fort Landscape at the Charles A. Dana Discovery Center at Harlem Meer
A behind-the-scenes look at what it takes to prepare the Park for the winter season
A listing of the Conservancy's winter programs and events
Seneca Village tours
…and so much more!
Related Articles