---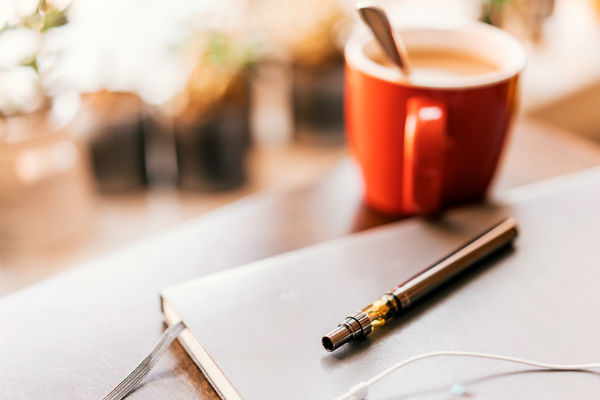 Dry herb vaporizers have become increasingly popular among cannabis consumers, but why?
Many people are switching to this method of consumption because it is cleaner, much safer, and less expensive. Dry herb vaporizers also provide the user with a better experience by producing a vapor that contains zero smell or toxins. The features of a dry herb vaporizer differ from traditional smoking methods including temperature control settings and longer battery life. If you are a newbie cannabis consumer, you might not be familiar with the benefits that dry herb vaporizers have to offer so below will detail why these devices have become so popular.
It is healthy
One of the benefits of consuming cannabis with a dry herb vaporizer and one of the reasons this device has become so popular is because it is a much healthier method of consumption. Traditional smoking involves burning the dry herb which results in combustion. This is very unhealthy for the throat as well as the lungs and it can result in the development of lung cancer and upper airways cancer. With vaping, on the other hand, the herb does not get burned but heated at a controlled temperature. Vaping also does not produce smoke, but vapor which is much healthier. There is a shift in the world and people are placing higher importance on health, especially natural health. Dry herb vaporizers have a place in our more health-conscious society.
Convenience
Another benefit of this device is that it offers users convenience. This device is handheld and portable which allows you to consume anywhere and anytime. You can vape on the go and because there is no smoke or smell produced, you are not limited to outdoor consumption only. This device is very discreet but because it is small, it is easy to hide. This device is great because, unlike traditional smoking, you don't have to be concerned and paranoid that there is a lingering smell on your clothes, hair, and hands after consuming.
Wide range of products
There is a wide range of dry herb vaporizers which means that you are bound to find one that suits you perfectly. A few common vaporizers that you will find include:
Session vaporizer: These are the most common types of dry herb vaporizers that you will find. With this vaporizer, you load the chamber, switch on the vaporizer, adjust your temperature, and inhale the vapor until the oven is empty. With session vapes, you have to finish all your herb in one session. This type of vaporizer is recommended for most users.
On-demand vaporizer: These vaporizers allow the user to take a hit whenever they would like and it doesn't require the user to empty the chamber in a session. Simply turn off the vaporizer when you are done and turn it back on when you are ready to continue.
Portable: These are pocket-sized vaporizers, such as the Xmax Starry available at MagicVaporizers which can be viewed through this link, that can easily be held in your hand during a session. Users can consume these wherever they want.
Desktop: These vaporizers are large and meant for home use only. They work with electricity instead of a battery and they are more powerful than portable vaporizers.
You can find a dry herb vaporizer suitable for any occasion.
Customizable experience
Finally, dry herb vaporizers are popular because the consumer experience is unique and this device allows you to customize your experience. The most important part of your vaping experience is the temperature so you must get the right temperature every session. It is not always easy navigating temperature settings so to be safe, stick to the general rule of thumb which is to vape at a temperature between 180-210 degrees Celsius. The best way to master the temperature settings is to experiment often until you find your ideal setting. Different temperatures also produce different effects and according to users, low temperatures leave the user feeling more clear-headed and functional whereas high temperatures induce relaxation and strong euphoria. Finally, avoid combustion. You want to heat the herb, not burn it.
We simply cannot deny the growing popularity of dry herb vaporizers. If you are looking to optimize your cannabis consuming experience, try this method.
---