---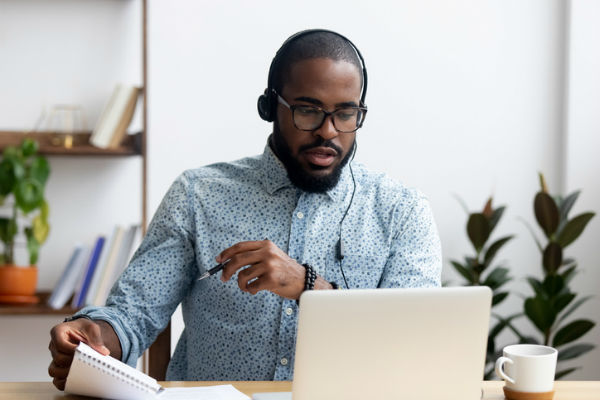 A bill all about mobile sports betting is getting big attention in New York after state Governor Andrew Cuomo expressed his support for taking the industry online.
Sports betting was first legalized in the Empire State back in 2013, but bookmakers at brick-and-mortar locations didn't start taking wagers until 2019. Now, Bill S1183 might be looking to partner mobile apps with operators to bring online sportsbooks to New Yorkers.
The bill, filed by state Senator Joseph Addabbo, is not the first of its kind to reach the Senate floor. The pressure to find fuel for the growing state budget deficit, however, has been a strong factor in the fate of Bill S1183. It's clear that everyone is enthusiastic about the future of mobile sports betting in New York; opinions about how exactly to execute that future are a little less in sync.
Divergent Designs
Legislators and members of the assembly have been outspoken in support of the online sports betting bill brought forward by Senator Addabbo, but Gov. Cuomo seems to have other ideas. Similar to the state lottery, Cuomo says he would rather aim for a singular state-run app for all the sports betting traffic in New York.
Speaking on the issue to reporters during a press conference in January, Cuomo said, "I'm not here to give the casinos a lot of money. I'm here to raise funds for the state, so we have a different model for the state."
What's in the Bill?
Currently, the proposal that Senator Addabbo introduced would allow for the four commercial operators and three tribal casinos to work with up to two mobile sportsbooks each. For sportsbook operators to do business in New York state, they would have to pay a one-time fee of $12 million. If all casinos in the state partner with two mobile sportsbooks, that's an immediate $168 million advantage before the first wager is even placed.
Addabbo and state Assemblyman Gary Pretlow, a sponsor of the bill, estimate the annual state tax revenue at $79 million. But, according to Cuomo, that estimate just won't be enough.
One For the Money
Governor Cuomo's solution for online sports betting involves licensing as few as one "skin"–or operator–to facilitate a kind of state-run wagering system. Mirroring Montana, Oregon, Delaware, New Hampshire, and Rhode Island, this system would serve the entire state of New York. Cuomo says he expects upwards of $500 million in revenue annually.
Addabbo says that he has worries about relying on just one or two skins to service the entire state, saying, "I'm concerned about New York having a product that can handle the volume and the growing, expanding the market." Pretlow also had concerns about the traffic the system would be expected to handle, commenting, "I don't see the governor's proposal as workable in New York." Cuomo, however, seems preoccupied with covering the state's financial shortfalls, emphasizing the $30 billion budget gap New York must cross over the next two years.
Legal Hurdles and Hiccups
There is still the question of what existing casinos and operators who exist in a legal limbo will do if legislation limits the number of licensed sportsbook operators in the state–and if expanding sports betting to online offerings is even legal at all.
The changes to laws that initially made Interactive Fantasy Sports legal in New York were deemed unconstitutional in 2016 and again in 2018, but while IFS is technically prohibited there are no penal law consequences for the activity. There's a chance a similar ruling could affect the mobile sports betting bill. Here's a site breaking down online gambling in New York in greater detail.
Betting on the House
Lawmakers insist that the online sports betting bill will meet the state's constitutional requirements, but others have raised concerns about the bill's legitimacy. Neil Murray, an attorney from Albany who was part of the lawsuit that procured the IFS decision, says that online sports betting could violate the state's constitution. "The problem right now," he says, "is the constitutional amendment that was passed several years ago does carve out exceptions for gambling at casinos. The operative word is 'at' and what does that mean?"
Supporters of Bill S1183 say that they plan on adhering to the wording in the constitution by establishing the servers for the online sports betting apps and websites on-site at the casinos.
Full Speed Ahead
Despite disagreements about whether or not a multi-operator model is the best way to go, lawmakers are feeling optimistic about the movement of the bill. Assemblywoman Aileen Gunther took time to congratulate her colleague, Gary Pretlow, saying, "You've worked so long on this and I tell you, I think this is the time to pass this."
Senator Joseph Addabbo was so confident he said that he anticipated New Yorkers placing their bets within the year. "I remain optimistic that, should it be in the budget April 1st, with a little initiative, our state government can get it up and running by Sept. 9th, which is the first day of the NFL football season," he said in an interview with Casino.org.
---