---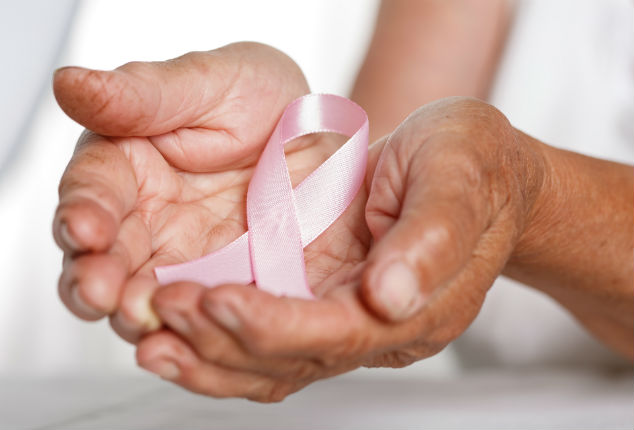 By Dr. Melinda Huang
October is Breast Cancer Awareness Month, the time each year to raise awareness about the importance of early detection of the disease, and to educate and empower women to take charge of their own breast health.
Did you know that breast cancer is the second most common kind of cancer among women in the United States (first is skin cancer)? It's true. According to the American Cancer Society (ACS), 1 in 8 women will be diagnosed with breast cancer in her lifetime … and over 230,000 women will be diagnosed with breast cancer this year alone.
The good news is that many women can survive breast cancer if it's found and treated early. Treatment is most successful when breast cancer is found in its early stages. In fact, the ACS says that when breast cancer is detected early, in the localized stage, the five-year relative survival rate is 100%.
An important key to early breast cancer detection is to get a breast cancer screening (mammogram) every 1-2 years starting at age 40. A mammogram is an x-ray of the breast used to detect abnormalities in breast tissue. Mammography is the single most effective method for the early detection of breast cancer, since it can identify malignancies before the development of physical symptoms. Early detection means that cancer can be more effectively treated and prevented from spreading to other areas of the body.
Mammography is just one element of a proactive Early Detection Plan that can contribute to better breast health. It includes:
Scheduling regular visits and annual mammograms with your health care provider based on your age and health history
Adhering to any treatment plan deemed necessary by your health care provider
Knowing the facts about possible recurrence
Remember: early detection saves lives, so take a small step towards living healthier and schedule your mammogram today.
Leading a healthy lifestyle can help you reduce your risk factors for breast cancer and other illnesses. You can get a customized Preventive Care Plan here, based on your age, gender and any of your known conditions. You can schedule an appointment to discuss any questions or concerns with your physician.
Dr. Melinda Huang specializes in Obstetrics and Gynecology for AdvantageCare Physicians, one of New York's largest physician-led multi-specialty practices serving half a million patients in 36 locations throughout New York City and Long Island.
Related Articles
---