---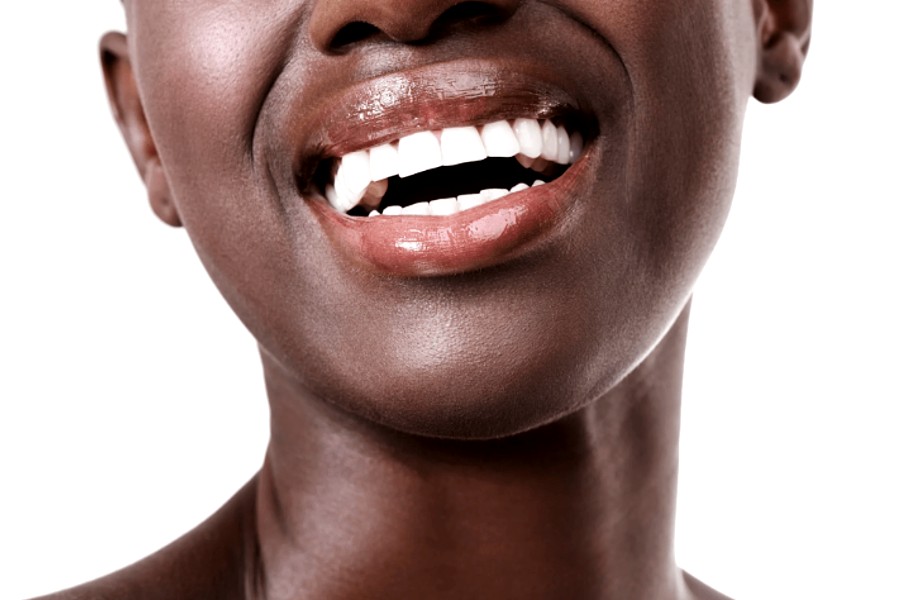 If social situations have you breaking out into a sweat because of confidence issues relating to your teeth, you are not alone.
Many people struggle with insecurities regarding their teeth, which directly impacts their confidence. This can lead to anti-social behaviours, including smiling behind their hands, refusing to eat in public places, and even avoiding the company of others.
This is where dental veneers could be the answer to your oral issues.
What Are Dental Veneers?
Dental veneers are thin shells made from resin or porcelain that are applied to the front surface of your teeth. These shells are fully customisable and are designed according to the shape, colour, and texture you require. When applied to the surface of your teeth, they can significantly alter how they look, producing the smile you desire.
5 Oral Issues Dental Veneers Can Resolve
Many dental problems are easily solved with dental veneers; these include:
Stained teeth are often the result of the diet we follow and the beverages we consume. Coffee, tea, and red wine, when consumed in large quantities, can stain the surface of the teeth quite quickly. When the stain has only affected the top layer of the tooth material (enamel), it is considered a superficial stain. These types of stains are easily removed using professional teeth whitening treatments.
However, in extreme cases, heavy stains may reach the tooth's inner pulp, making it impossible for teeth whitening agents to remove the discolouration. In this instance, veneers can be used to disguise and camouflage deep stains instantly.
While veneers cannot correct orthodontic issues such as bite or alignment errors, they can provide an easy solution for crooked or out-of-line teeth. Veneers are placed on the tooth surface and can be shaped and designed to disguise these cosmetic problems without enduring years of treatment or struggling with unsightly braces.
While cute when young, a gappy smile is simply a breeding ground for decay, disease, and bacteria. Not only do gaps look aesthetically displeasing in an adult smile, but they also increase your risk of oral health issues. In addition, gaps between your teeth can cause chewing and digestive problems, and worse, bad breath!
For patients with gaps or missing teeth, veneers can be sized and shaped to close these openings, creating a more natural and healthy smile.
Unfortunately, some people are born with misshapen teeth, but others struggle with this condition due to damage or decay. This can significantly impact the visual impact of your smile, and as a result, your teeth may look old or poorly cared for, which can be distressing, particularly if you have good oral hygiene.
In addition, where adult teeth are underdeveloped and appear too small for the mouth, gaps may occur and increase the risk of oral health issues.
Veneers are the perfect solution for this type of oral issue as they can be designed to increase the tooth's surface area and are expertly shaped to match your natural smile and tooth shape.
Age, wear and tear, or accidental damage can all result in broken or chipped teeth. It may be tempting to ignore these issues, particularly if the damage is only on the surface. However, chipped and broken teeth are more susceptible to stains, tooth sensitivity, pain, and even infection.
Once your dentist has accessed the damage, they can advise if veneers are a good option. Composite veneers are generally used to correct small chips, with a thicker layer used to cover and support the damaged tooth area.
Benefits Of Dental Veneers
Aside from the fact that dental veneers are the ideal way correct cosmetic dental issues, they also have additional benefits; these include:
While veneers are excellent for covering stains on the natural tooth surface, they are also more stain-resistant.
Provided with the proper dental care, veneers can last for a long time. Usually, veneers last for approximately 10 to 15 years but some last longer.
Veneers require the same amount of care as natural teeth. This means you will need to brush regularly, avoid foods high in sugar and have regular dental check-ups and hygiene appointments.
Because your veneers are designed to suit your bespoke smile and tooth shape, you will need to attend more than one dental appointment before the end result is enjoyed. However, compared to braces and other oral correction methods, veneers are still the faster option
---