---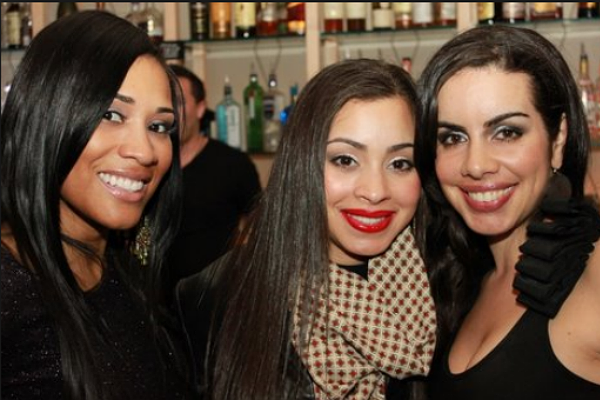 VoteRunLead – the nation's largest and most diverse campaign and leadership training program – is hosting Women & Power 2018: a National Town Hall in partnership with Facebook and WeWork, and supported by the New York Women's Foundation.
During the event, VoteRunLead will release the results of one of the first national polls on women and the 2018 elections. The national poll found that 57 percent of registered voters believe a greater diversity of women in government has a positive effect on democracy.
"Tuesday's election results prove what we have always known to be true: women are ready to run for office. Women are incredible leaders with the diverse backgrounds, perspectives and experience that our country needs and wants to see represented in government," said VoteRunLead Founder and CEO Erin Vilardi.
Related: Listen to Erin Vilardi talk about women leadership on The Danny Tisdale Show
Through a series of radical conversations with barrier-breaking women, VoteRunLead will analyze women's impact on the 2018 election, spotlight remarkable women who ran for office and conduct a live training for women looking toward the future. Guest speakers include Sen. Kirsten Gillibrand, Representative-elect Ilhan Omar, Rina Shah, Cristina Osmeña, Piper Perabo, Soraya Chemaly and more. In honor of Veteran's Day, the Town Hall will also include a "Veterans Rise to Run" panel in partnership with the New York City Women's Veterans Alliance.
VoteRunLead's National Poll – which targeted 1,289 registered voters between November 8 and 9, 2018 – found that 70 percent of registered voters believe elected officials who are veterans have a positive effect on democracy; 59 percent believe women who are mothers have a positive impact on democracy; and 49 percent reported they are very likely to vote for a qualified woman for president in 2020.
For 15 years, VoteRunLead has empowered women to run for office as they are and build a campaign based on their own passion, ideas and values. Now, VoteRunLead is looking toward the future and intending to make this historic moment a long-term political movement. The event will celebrate and reflect on the accomplishments of the more than 200 alumnae who ran for office this year, of whom 80 percent advanced to the general election.
"The midterm election was nothing short of historic for women running for and winning elected office. More than 3,000 women ran across the country this year, signaling to the world that leaders that this is a new era for women in politics and government. Whether they are young, old, gay, bisexual, transgender, Black, Latinz, Native American, Muslim, Asian or otherwise, women of all backgrounds are ready to run for office and lead," said VoteRunLead's Director of Communications, Heather L. Barmore.
In a parade of victories on Election Day, several VoteRunLead alumnae made history, including representative-elect Ilhan Omar, the first Somali American and one of the first Muslim women elected to Congress, and Lauren Underwood, the youngest African American woman ever elected.
"More than 16 months ago, I launched an unlikely campaign for Congress. I was equipped with training and mentorship from organizations like VoteRunLead and the belief that my community deserves effective representation in Congress," said Congresswoman-Elect Lauren Underwood. "Upon swearing in, I will be the first woman to represent IL-14 and the youngest black woman elected to the House. I can't wait to get to work and I need women across the country to stand up and join me."
VoteRunLead's National Training Director, Faith Winter, is heading to the Colorado State Senate. Many of these new faces in Congress will also be in attendance at the National Town Hall to share their powerful stories, including Representatives-elect Ayanna Pressley and Rashida Tlaib.
The day-long event is being held at WeWork Times Square and live streamed via Facebook Live. To learn more, please visit https://bit.ly/2F2LPbf
VoteRunLead trains women to run for office. And win. With more than 33,000 women trained to run for office, VoteRunLead is the largest and most diverse campaign and leadership program in the country. We work to equip women with the right know-how, trainings and how-to's to help them enter politics with a purpose. We believe that by empowering women to run as they are, they will build a campaign based on their own passion, their own ideas, and their own value.
---