---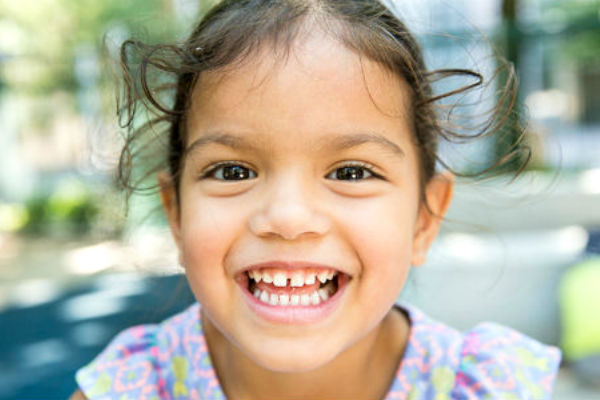 Can you imagine pulling your own tooth with a pair of pliers? Or trying to whiten your teeth at home with undiluted bleach?
These are examples of do-it-yourself dentistry being shown on social media sites such as TikTok and YouTube, and dental professionals are concerned that many people are following the amateurs' advice.
"Why risk dental trauma by going the DIY route and following a tutorial made by a lay person?" says Dr. Nammy Patel, DDS, www.sfgreendentist.com, author of Age With Style: Your Guide To A Youthful Smile & Healthy Living.
"Even before the pandemic, some people were resorting to DIY measures while trying to be cost-effective, but many of these actions bring significant risk to the teeth and gums. People aren't realizing that while it may be interesting and cheaper to try these dental actions on their own, it's going to cost you more money, time, and pain before the mistakes are corrected by a professional."
Dentists cite two pandemic-related reasons for the DIY influence on social media. Dental work can be expensive and many people lost their insurance when they lost their job. Also, virtual work meetings make people self-conscious about their appearance – including their teeth. Dr. Patel gives the downsides of do-it-yourself dental procedures, and also offers tips to stay on top of your oral hygiene at home:
Don't Try These At Home
Pulling a tooth. "Don't ever do this yourself," Dr. Patel says. "This can cause cavitation, an infection inside a hole in the bone where the tooth used to reside. A dentist has the right instruments to get inside and clean this area properly. Without proper training, self-extraction can lead to snapping the root before it's all out, infection, and the need for a surgical procedure to fix it."

Bleaching. "This can cause severe gum damage, burning the gums and causing gum recession," Dr. Patel says. "It can lead to tooth loss, damage the enamel and make the tooth very sensitive. Some of the people you see doing this on social media are using hydrogen peroxide purchased online that has many times the amount allowed in regulated online teeth-whitening products."

Filing. People sometimes are compelled to do this when they've chipped a tooth, but Dr. Patel says trying to smooth rough edges yourself has consequences. "You can remove too much tooth, and it's going to mess up your bite, which can cause TMJ issues," she says.
Do These Things At Home
Make your own toothpaste.  Using dentist-suggested lists of ingredients, people can avoid the ingredients in conventional toothpaste that health experts consider damaging or toxic. "By making toothpaste yourself you can create a better product, one without dangerous chemicals, and it's cost-effective, too," Dr. Patel says. Her DIY toothpaste includes coconut oil, which whitens teeth and combats dry mouth, and other natural oils such as cinnamon and peppermint.

Make your own mouthwash. One advantage of homemade mouthwash, Dr. Patel says, is avoiding the alcohol compound found in over-the-counter brands, which "can dry the mouth and is bad for gums."  Her mouthwash consists of peppermint oil, On Guard  (which includes a protective blend of essential oils), distilled water and salt.

Power up your daily oral care. Dr. Patel says a water flosser is a good tool to use to get in between the tight crevices that traditional floss can't reach. "It's easier to use than floss and provides a deeper clean with a pressurized stream of water, which pulsates to blast away food particles and built-up plaque." She also suggests using a sonic toothbrush because it's more powerful than an electric brush and more efficient at eliminating bacteria and reducing the chance of gum disease.
 "Using this time when you're home a lot is the perfect time to improve your dental hygiene, and it's not complicated," Dr. Patel says. "Doing dental procedures yourself that are better left to professionals can bring major complications."
Dr. Nammy Patel, DDS, www.sfgreendentist.com, operates a practice called Green Dentistry in San Francisco and is the author of Age With Style: Your Guide To A Youthful Smile & Healthy Living. A graduate of the University of California's School of Dentistry, she is a leader in the movement to bring environmental sanity and well-being into the dental world. Dr. Patel focuses on helping patients recognize the vital connection between dental health and whole-body health.
---