---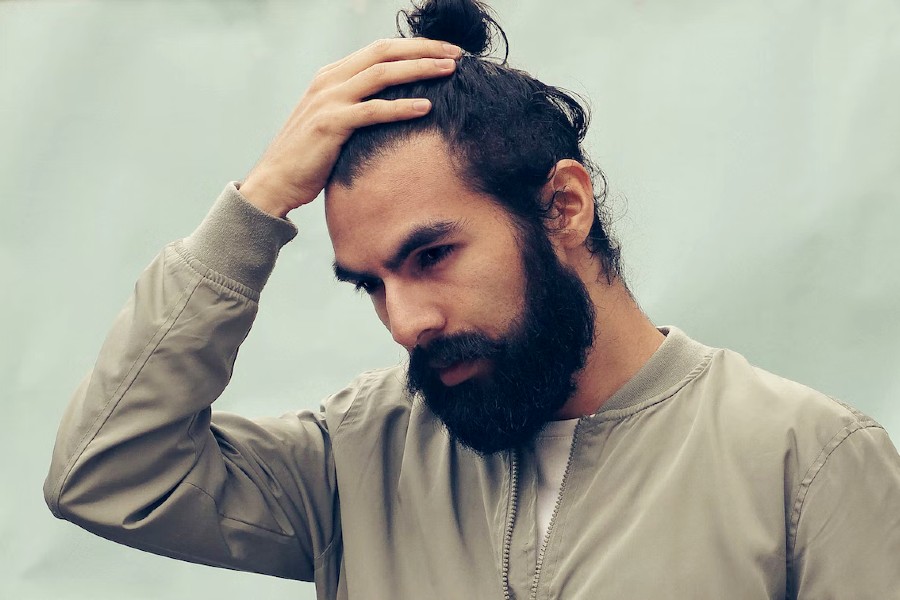 Are you considering a hair transplant but don't know where to start?  If so, you're not alone.
Hair transplants are becoming increasingly popular as people look for solutions to their hair loss problems. But with the rise in popularity comes an increase in services and providers of these procedures – making it harder than ever for individuals to find the right provider for them. Finding the right provider is essential if you wish to have a successful outcome from your procedure.
The good news is that there are some useful tips out there that can help make finding the perfect hair transplant service easier and more efficient. In this blog post, we'll discuss eight tips on how to select the best hair transplant services available today. We'll cover what questions you should ask potential providers, what research needs to be done before committing yourself, and other considerations when choosing a provider. By following these tips, your search will be far simpler and more likely to succeed! So read on and get ready to embark on your journey toward getting back your full head of beautiful locks!
Get Referrals from Friends or Family
If you're searching for the right hair transplant services, why not start with your friends and family? Referrals from people you trust can be invaluable in guiding you toward professionals who are reliable, experienced, and highly recommended. Not only that, these referrals will likely come with a personal account of their own experiences. A word-of-mouth recommendation is a sure sign that the service provider has maintained high standards of quality—a detail you can be confident about as you embark on this journey to a more confident future! Keep in mind, however, that everyone's hair loss situation is different, so what worked for one person might not necessarily work for you. So be sure to do your resh before making a final decision.
Read Online Reviews
Reading through online reviews of hair transplant services is a great way to identify the best ones, and can save you a lot of time and trouble down the line. Good reviews often contain several key elements: an accurate description of the procedure, quality information about the doctor's experience and qualifications, a realistic expectation for results, and any potential risks. Most people are also eager to share their experiences with others – both positive and negative – that can give you an idea of what it's really like to undergo the treatment. Make sure you read as many unbiased reviews as possible before making your decision. That way, you can get peace of mind knowing that your chosen service provider stands by its work!
Find Out What Technology They Use
Arguably the most important aspect of finding hair transplant services is evaluating the technology they use to perform the procedure. It's the quality of the technology they use that is often the deciding factor in the effectiveness of a hair transplant so it's important to make sure that your chosen service provider uses state-of-the-art equipment and techniques. Some of the most common technologies used today include follicular unit extraction (FUE), robotic-assisted FUE, and scalp micro-pigmentation (SMP). Do your research and make sure that the provider you choose uses the latest technology so that you can be confident of achieving the best results. If they are not up to date with the latest technology, you may want to consider taking your business elsewhere.
Check Credentials and Training
Once you have a shortlist of potential providers, it's important to vet each facility thoroughly and make sure they are staffed by properly trained surgeons with the right credentials. Research each surgeon's qualifications and consult with someone who is an expert in the field to ensure that you're making the best choice for your specific needs. Check if the clinic or hospital is regulated and licensed, as this is an indication of quality care, and find out what kind of after-care customer service they provide. Investing the necessary time into thoroughly researching credentials will ensure that you can find a reliable provider that specializes in delivering safe and effective results. If you have any doubts, don't hesitate to shop around and compare different providers until you find the right one.
Ask About Their Experience
Taking the time to ask about their experience can save you time and money in the long run. Ask questions such as how long they have been doing this type of procedure, what kind of reputation they have, and whether they have any positive feedback or testimonials from previous patients. You should also inquire who will be performing your procedure. Make sure the provider is experienced, qualified, and certified to perform your desired procedure. It's important to ensure that you are comfortable with their experience level and expertise before committing to a hair transplant services provider. Doing research ahead of time can pay off in the long run; allowing you to make informed decisions about your healthcare choices.
Inquire About Pricing and Financing Options
Since the cost of a hair transplant undoubtedly varies from provider to provider, it's always important to inquire about pricing and financing options when looking for the right hair transplant services. After all, you will want to thoroughly understand what your out-of-pocket cost could be beforehand so that you can plan for it in advance. Even negotiations might be possible depending on which provider you work with and what their policies are. Do your research on these types of matters, then contact hair transplant services directly in order to get more specific information about any potential discounts or financing plans that could make the procedure more feasible for you.
Schedule a Consultation
Planning for a hair transplant can be overwhelming and it's important that you find the right medical professionals for your procedure. Scheduling a consultation with a hair transplant clinic is the perfect way to get all your questions answered, assess the quality of services offered, and make sure that you are making an informed decision about your hair transplant needs. Therefore, when researching potential clinics, make sure they offer free consultations so you can understand what kind of service they provide and decide if they are right for you. This is especially important if you live far away from the clinic or cannot travel due to other commitments – many great clinics now offer virtual consultations to make the process even easier! So when looking for the right provider for your hair restoration needs, scheduling a consultation should be your first step.
By ensuring you have the best information available, you can make the right decision when choosing the perfect hair transplant service provider. Ultimately, the right provider should be knowledgeable and experienced in their field, use top-of-the-line technology, give fair pricing and financing options, provide a comprehensive consultation with detailed information, and answer any questions or concerns you may have. After evaluating your options and doing your research, you will finally be able to select the ideal hair transplant services provider. It's important to remember that while it's an investment of time and money, choosing the correct services can result in your dream look!
---