---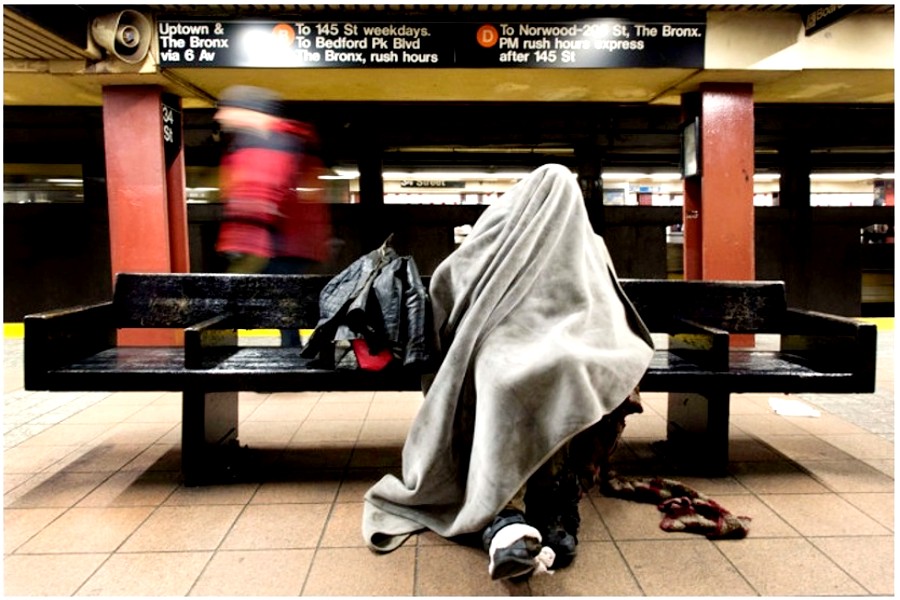 Hunger and Homelessness Awareness Week on November 11-18, 2023, is a national event from Harlem to Hollywood to draw attention to the problems of hunger and homelessness through education, service, fundraising, and advocacy. 
This ongoing crisis of homelessness in New York City is being fought by the Urban Resource Institute (URI), the largest provider of domestic violence shelter services in the U.S. as well as a leading provider of shelter for homeless families.
Across more than 22 residential sites in NYC, URI can accommodate over 2,200 adults and children every night with safe shelter and comprehensive services. 
In New York City, homelessness continues to escalate:
In August 2023, there were 86,510 homeless people, including 29,721 homeless children, sleeping each night in New York City's main municipal shelter system. 
The number of homeless New Yorkers in municipal shelters is now 68 percent higher than it was 10 years ago. 
In addition, each night thousands of unsheltered homeless people sleep on NYC streets, in the subway system, and in other public spaces.
URI is the only service provider in NYC that permits people and animals to live and heal together through its People and Animals Living Safely  (PALS) program and nine pet-friendly shelters in NYC. 
Soon they are launching a pilot program that will enable homeless families to be co-housed with their pets. 
URI's research has found that:
50% of domestic violence survivors would not consider shelter for themselves if they could not take their pets.
91% of survivors indicated that their pets' emotional support and physical protection are significant in their ability to survive and heal
37% of survivors reported their abuser threatened to harm or kill their pet
The issues of domestic violence and homelessness are inextricably linked, since many survivors are compelled to leave their housing due to violence.
When these survivors have pets, the decision to find shelter is even more difficult. URI's co-housing program will allow families experiencing homelessness to keep their pets–preserving their dignity and enhancing their ability to heal.
---