---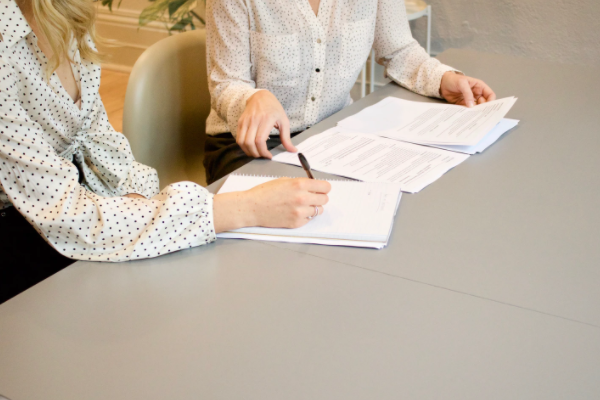 It's amazing how many things rely upon the existence of legal deeds. They are drawn up before people begin construction projects or when properties change hands.
 If there's a legal issue, it may be the first thing a lawyer looks at. If a deed gets lost it can be a real problem, and it often takes a new deed to amend an existing one.
But what are deeds, why are they so important, and how do they work? If you want to know the answers, read on because this article will tell you everything you should know.
The People Who Draft Them
It depends on the type of deed you're needing, but most documents are drafted by specialist lawyers. This is to ensure that they achieve what they are designed to do, and are signed and witnessed by the necessary parties. Attorneys are best placed to understand government laws, financial legislation (including tax), state laws, local legislation, and more.
It can be a complicated and time-consuming task to draft the perfect deed for you. Online visitors to Quickdeeds.com demonstrate that many people want attorneys to prepare the deeds and title insurance on their behalf. Whether it's a Trustee Deed, Correction Deed, Grant Deed, or Ladybird Deed they want professionals who can produce them at record speed.
Property Deeds
They are legal instruments or documents which prove that an individual has given full ownership of their property to another party. It can be issued by the seller and then traded as proof of transfer. There are scenarios where once someone has paid off their debt they can regain full ownership of the property from whoever had control over it (e.g. mortgages).
With certain deeds, it means you have the right to use the property of another person for a certain period of time in exchange for rent.
Quitclaim Deeds
They transfer the title from one party to another without being accompanied by any warranties. Quitclaim deeds are often used when there is no clear record of which person or entity the property belongs to. These deeds can have financial implications for the parties involved if they are not produced correctly.
For example, if someone purchases a home using an inadequate quitclaim deed and then finds out that the previous owner was legally able to sell off part of their land, the new buyer could find themselves on shaky legal footing trying to prove what part belongs to them. 
Warranty Deeds And Grant Deeds
When someone passes away, he/she can leave behind debt and sometimes this ends up being passed onto family members unless there was some sort of plan set in place beforehand. Having a warranty deed protects the heirs of the property from having to pay off any debts held by the property owner when they passed away. It also ensures that the heirs will receive all interest in or rights to the property. This ensures that creditors cannot seize their inheritance without first going through the heir's rights of ownership. Warranty deeds can be quite complicated, so it's always recommended that you speak with an attorney first.
Grant Deeds are intended for when you have multiple parties who all think they own the same land. This may be because there was no map produced when it was originally claimed. In these cases, whoever claims ownership over the land first is considered to be the owner via the Grant Deed. This applies until someone comes along with documentation showing a prior claim or if two years have passed without anyone disputing their right to sole ownership.
Correction Deeds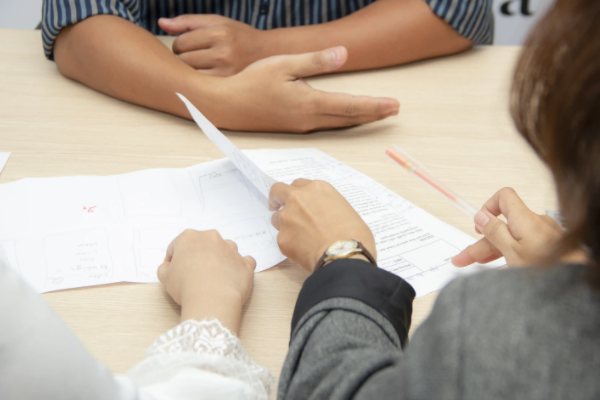 They are issued by an executor or administrator to correct mistakes made in the original document. Some examples could include :
incorrect spelling of a name or address

mistakes in the legal description

mistakes in the living arrangements (such as adding an adult child to the title)
They can also be used for including additional land (when originally only acreage was requested and/or recorded, not specifically mentioning adjacent land).
It's important to appreciate that when you write your will, there are certain things that can't be changed easily, if at all. This includes beneficiary changes and tax information updates. For this reason, it's important to create what is known as an After-Death Deed (AD) rather than a regular will.
Transfer On Death Deeds
A Transfer on Death Deed (or TOD Deed) is a document that allows property to change ownership without going through the probate court. This means that the owner's heirs receive and inherit the title of the home directly when the person dies, instead of waiting for months for a will to be read and approved by a judge.
It's worth researching "inheritance" and "payable on death (POD) accounts" that are used in states like Alaska, California, Iowa, Kansas, Missouri and Texas. When checking accounts have been set up, the money can automatically go right into the beneficiary(s) bank account at the person's passing rather than the bank keeping the money temporarily.
Affidavit Of Deed
This is a legal document that is filed with the court. It contains information regarding changes in ownership of property, the status of title to real estate, or other matters affecting title to land. An Affidavit Of Deed may be used by an owner who sold his/her home. This applies if they still own one or more investment properties and need to clear up any claims against them that are not covered by the sale proceeds. An affidavit must state all facts necessary for the redemption of any prior mortgage on another piece of property owned by you which secures your loan on the recently sold house.
As you can see there are many different deeds, and an attorney is the best person to decide which is best for your individual needs. They can make sure its legality is watertight and that it is executed and stored correctly. When the time comes, it will provide the legal evidence you need to achieve your desired goals.
---