---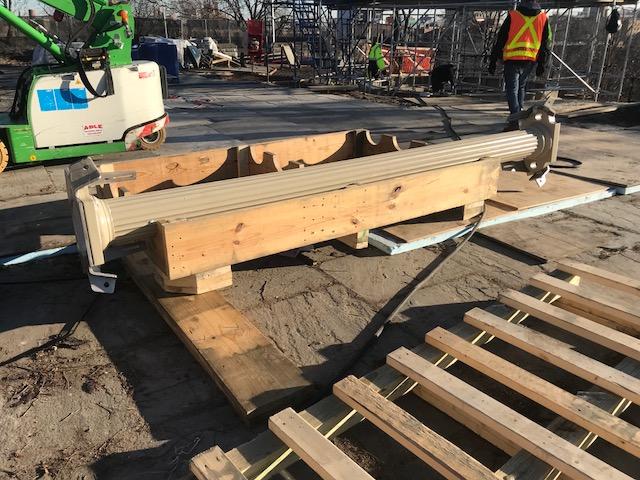 If you're like most people, then you probably enjoy that rush of adrenaline and sense of accomplishment when you start a new project. But before diving in headfirst, make sure to consider all the steps involved in making your vision come to life. Construction is no small feat and it's important to take some time upfront to plan out what needs to be done as well as how much it will cost and how long (in terms of both time and money) the project will take. In this article, we will talk about important things to consider before starting a construction project!
Come Up With A Plan First
When doing construction projects around your house or home office, it can be extremely advantageous to think about every little detail before starting out. Planning ahead can make a huge difference in terms of time, money, and completion of the project! More often than not, it's smart to hire someone with experience, land surveyors in Calgary being one example (or any other professionals), as they'll know what is required by local authorities as well as have all the right tools needed for the job. It's also important to remember that sometimes things don't always go according to plan. 
That's why it's extremely beneficial to take your time at the very beginning and think about every little detail possible. This could involve making a list of everything you'd like done or even drawing a picture of how you want things to look once finished! Executing any construction project can be both exciting and nerve-wracking but taking your time, in the beginning, will help ensure that everything goes smoothly once work actually begins. With this in mind, it's also important to be financially prepared as well as take appropriate safety precautions such as using safety equipment and only using power tools when you're sure they're safe. When starting any construction project, always keep these things in mind so that your work is completed on time, within budget, and safely!
How Much Will It Cost?
First things first, you need to get an estimated cost of the project. This will help give you more of a clear picture of what needs to be done and how much it is going to cost. Of course, there are some costs that cannot be foreseen (like needing extra materials or labor hours), so consider these when you get your estimate. There are many factors that affect the final cost, such as size, location, time frame, type of material needed for construction, HVAC needs (if the building has them), appliances needed (refrigerator/stove, etc.) type of flooring if applicable, lighting fixtures required, etc. There also be zoning requirements in some areas that limit what can be done on the project. This is why it's important to get an accurate estimate of how much your project will cost before you begin!
Will It Fit My Lifestyle And Needs?
The next thing you'll want to think about is how long you plan on living in this place, if at all. If it's only going to be a short-term stay, then there are many different things to consider. For example, maybe you'd like additional space for a workout room or a large dining table for hosting guests and social events. Remember that not everything has to be done now but planning for what you would like down the road could benefit your current situation as well as any future projects.
On the other hand, you may plan on sticking around for quite a while and want to ensure that the future of your project matches your lifestyle. This could mean putting in a washer and dryer if they're not currently available or adding an additional bathroom. The best thing to do is think about what your day-to-day life will look like over the next year or two and plan accordingly!
Do I Need A Permit?
In some cases, construction projects will require a permit from local authorities before starting work. For example, you might be building a new home or even just installing a dishwasher or electrical outlet in your current place. In many places, there are different requirements for residential vs commercial construction so make sure you know what you need and get the appropriate permits!
There may also be some specific requirements depending on where you live. For example, some areas require new homes to have fire sprinklers installed while others do not. Furthermore, there might be regulations about how close your property line is to a neighbor's (and how far away you need to place the new construction). These sorts of things won't necessarily affect your project much but they're good rules to keep in mind when planning out the logistics of your construction project.
Do I Need To Hire Someone?
Of course, it might be that hiring someone else would just make more sense in terms of time and money spent. For small jobs, this could mean simply hiring an electrician to install new outlets or lights. Or it might mean hiring a contractor to oversee the entire construction project. This is really up to you but depending on your budget and time available, it can be a good option!
The benefit of this is that someone who specializes in these types of projects should have already dealt with any permits required for their business as well as workers' compensation insurance for any employees they hire out. This means that you don't have to worry about acquiring those sorts of things yourself which can save you both money and time if this is an area where you're not very familiar!
Do I Have All The Right Tools?
It's important that before starting any sort of construction project, you make sure you're fully equipped to start! You might need a variety of tools including hammers, saws, drills, etc. As well as any safety equipment required by the specific project you're undertaking.
There are many specialty tools that might be needed for your specific job as well. For example, if you're putting in new flooring or adding an additional drainage system, then there are particular tools that will make the job much easier! If you don't have these items then it's really important to either rent them or purchase them before beginning work on the project so nothing is left incomplete at the end of the day.
Construction projects can be both exciting and nerve-wracking. Whether you're building a new home or just installing a dishwasher, it's important to take your time planning out what you want to do, how much it will cost, and the timeline of the project. Planning is challenging but with these considerations in mind, you'll have an easier go at designing whatever type of construction project suits your lifestyle best!
---