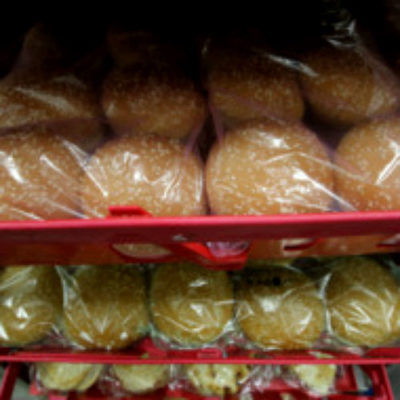 Police say the driver for a McDonald's distributor made a pit stop at a Harlem bodega last month and offed $20,000 worth of ingredients that were headed for the Golden Arches. Kojo Lockhart — a 48-year-old who worked for Martin Brower, a large food-service delivery company — allegedly sold the owner of J&D Deli at 120th Street and First Avenue a whole, whole lot of the chain's burger patties, nuggets, fries, and apple pies. Martin Brower has been a McDonald's distributor for the last 50 years, and this seems to have been Lockhart's idea of a side business. According to DNAinfo, NYPD says he also sold the store sausage, bacon, cheese, pancakes, eggs, ketchup, butter, and sugar.
This unusual heist causes a few head-scratchers: For starters, what was J&D Deli's plan for so much very distinctly McDonald's food? Was the owner enraged, or just kinda bummed, that he didn't get a single McMuffin? Did Lockhart even have a strategy once his bosses saw the empty truck? Just to shrug and say, "Oops, must've fallen out on the FDR"?
A rep said that Martin Brower "immediately terminated" Lockhart for cause, after learning about his Mickey D's–bootlegging activities, and will "continue to work closely with law enforcement during its investigation." Right now, that investigation includes finding Lockhart, who NYPD says is still at large. If you see anyone hawking French fries from his pockets on a Manhattan street corner, say something.
Via source
Related Articles
---