---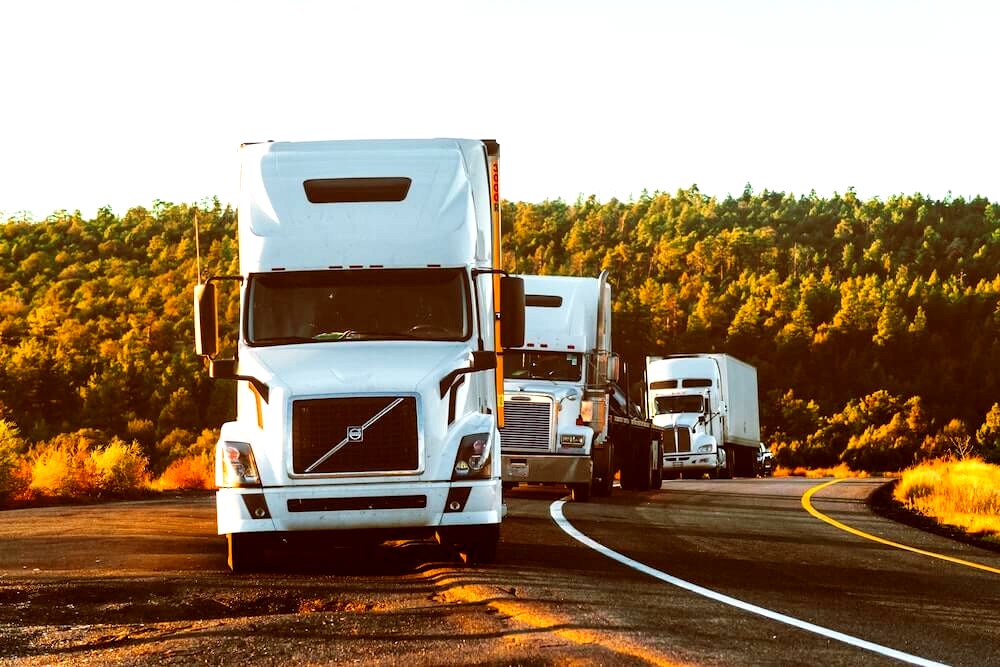 Truck accidents can be disastrous for victims and their families.
The massive size and weight discrepancy between the vehicles involved might lead to more serious injuries and even death. You can file a truck accident claim for compensation depending on your injuries and the damages you sustained, which includes compensation for both present and future costs, losses, and other damages.
Most truck accident victims are entitled to compensatory damages, which are monetary awards that compensate them for their financial and psychological expenses and losses. The most common types of damages for a truck accident include economic damages, and non-economic damages, which can be obtained through an insurance settlement or by filing a personal injury lawsuit through a recognized law firm handling truck accident cases.
Economic Damages in a Truck Accident
In a truck accident claim, you may be able to receive a variety of compensation or damages. Economic damage is the first category of damage. It is intended to compensate you for losses with a monetary value. This makes them the simplest to calculate when submitting a personal injury claim. To make sure you're fairly compensated for all of your damages, however, you'll need legal counsel.
Economic damages that you may be able to recover in a truck accident claim include:
Medical expenses: This covers any hospitalizations, doctor's visits, prescription medications, medical gadgets, physical therapy, and so on. Keep all of your bills intact so that you can accurately estimate the total amount of your bills.
Property damage: You may be compensated for the cost of your vehicle, as well as any other property that was destroyed.
Wages lost: You will most likely miss a significant amount of work while you recover from your injuries. A short-term or long-term disability policy may be offered by the other party, but the benefits are limited. You may be entitled to financial compensation to compensate for the money you lost as a result of being absent from work for a lengthy period.
Lost future wages: If your accident caused lifelong damage, you may never be able to work again, or you may be limited in the duties you can accomplish. In such cases, you may be entitled to compensation to compensate for your diminished potential to earn money in the future.
Cremation and funeral expenses: If you have lost a loved one in an accident, you may be able to recover the cost of their funeral or cremation as part of the compensation in a wrongful death case.
The extent of financial damage you might get in any settlement will be determined by the severity of your injuries, your ability to prove your losses, the time you were wounded and missed work, any ongoing treatment you may require, and other factors. You can make sure that you're compensated for all of the monetary damages to which you may be entitled by hiring a truck accident attorney to represent your case.
Non-Financial Losses In A Truck Accident
Non-economic damages are the next type of harm in an auto accident claim. Those would be losses that, although unquestionably substantial, are more difficult to quantify. Although monetary compensation may appear to be a poor alternative for non-economic damages, it is a method of holding the responsible party accountable for their actions.
Non-economic damages that may be recovered in a truck accident lawsuit include:
Suffering and pain: These damages are an attempt to compensate you for the physical pain you've suffered as a result of the injury. This is independent of any compensation you may get for past, present, or future medical expenses.
Mental suffering: A horrific accident can leave long-lasting scars on our minds. Flashbacks, nightmares, sadness, and even PTSD are all symptoms of this. Even though proving mental suffering can be difficult at times, a knowledgeable truck accident lawyer can help you get compensated for your emotional distress.
Loss of a loved one: The financial and emotional support that parents, partners, children, siblings, or even other family members provide is crucial. If you have lost a loved one in an accident, you have the right to seek restitution. A truck accident lawyer may assist you in demonstrating the magnitude of your damages so that they are included in any compensation.
Numerous elements determine the extent of non-economic losses you may obtain in a motor accident lawsuit, just as there are for economic damages. As truck accidents are on the rise, you can check out the new roadmap to prevent injuries caused by commercial trucks. In such a case, a truck accident lawyer can assist you to ensure that all of your damages are properly accounted for under the law.
Conclusion
The most critical things to do following a vehicle collision, of course, are to get to safety and get medical assistance for any injuries, no matter how serious you believe they are. After filing your lawsuit with your insurance company, you should expect a response in a week or two about who was at fault in the vehicle accident and how much settlement you will receive.
Choose the best truck accident lawyer to fight on your behalf and preserve your legal interests and obtain the compensation to which you are eligible if you believe you have not been adequately compensated for the losses incurred by the truck accident.
---