---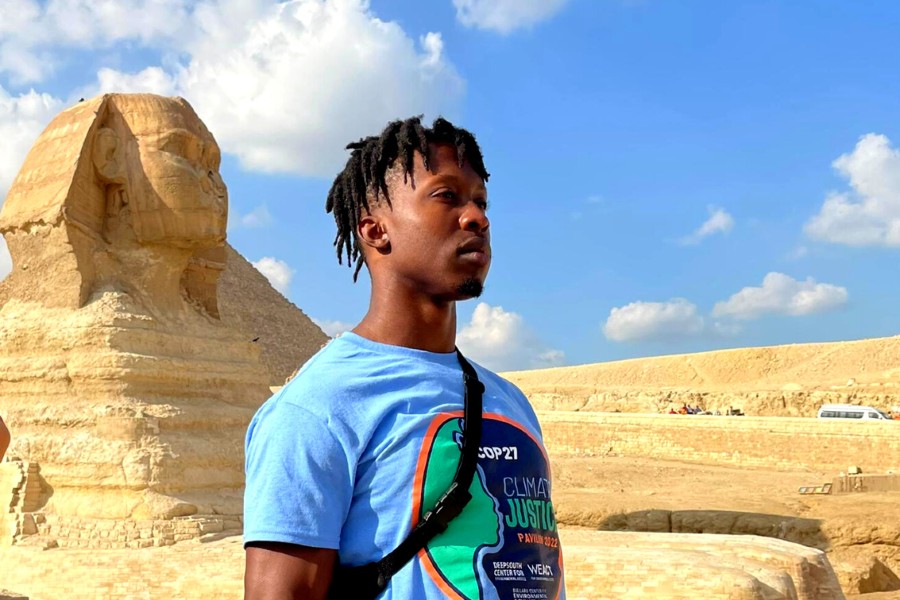 By WEACT
We continued our daily program of panels, presentations, and discussions during our second week at COP27.
The 2022 United Nations Climate Conference in Sharm El-Sheikh, Egypt. We focused on issues such as loss and damage, plastics pollution, land rights, gender bias, and community consent and featured experts, including those with lived experience, from around the world.
The highlights included a day of youth programming, panels on topics ranging from grassroots feminist frameworks for climate justice to petrochemicals and zero-waste policy, and the one-on-one conversation Dana Johnson had with Shalanda Baker, Director of the Office of Economic Impact and Diversity at the US Department of Energy.
The feedback from those in attendance was tremendous. People reached out in person and online to tell us they finally felt like they had a home at this annual climate conference, which has surely been transformed by providing a platform within the Blue Zone for those who have been most impacted by the crisis.
We would like to thank our partners, including our co-hosts, the Deep South Center for Environmental Justice, and the Bullard Center for Environmental and Climate Justice at Texas Southern University as well as Clear Environmental; PACJA, Charles Mwangi, Thematic lead – Resilient People, Society and Economies at the Pan African Climate Justice Alliance; Ryan Shepard, Associate Vice President of US Programs at CARE; Cathryn Eatock, Representative of the Local Communities and Indigenous Peoples Platform; International Indigenous Peoples Forum on Climate Change; Instituto Clima e Sociedade; and Kim Martinez, Vice President of Education and Engagement at the National Wildlife Federation.
And we'd also like to thank our supporters, who helped make this all happen: Bloomberg Philanthropies, Earthjustice, Environmental Defense Fund, the Kresge Foundation, Center for American Progress, the David & Lucile Packard Foundation, Union of Concerned Scientists, Climate Equity Collaborative, National Wildlife Federation, NRDC, Sierra Club, Columbia Climate School, Dream.org, Green Leadership Trust, League of Conservation Voters, NAACP, and Ocean Conservancy.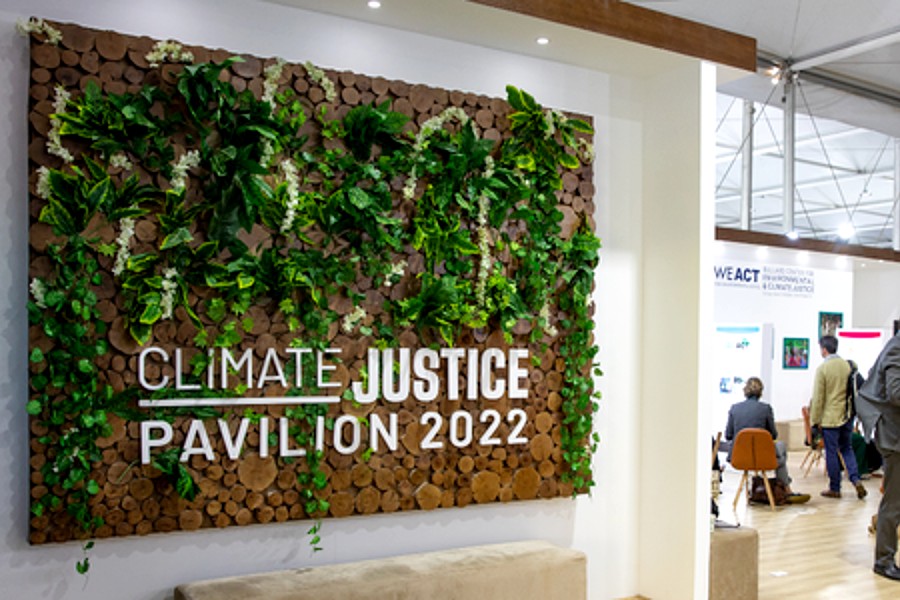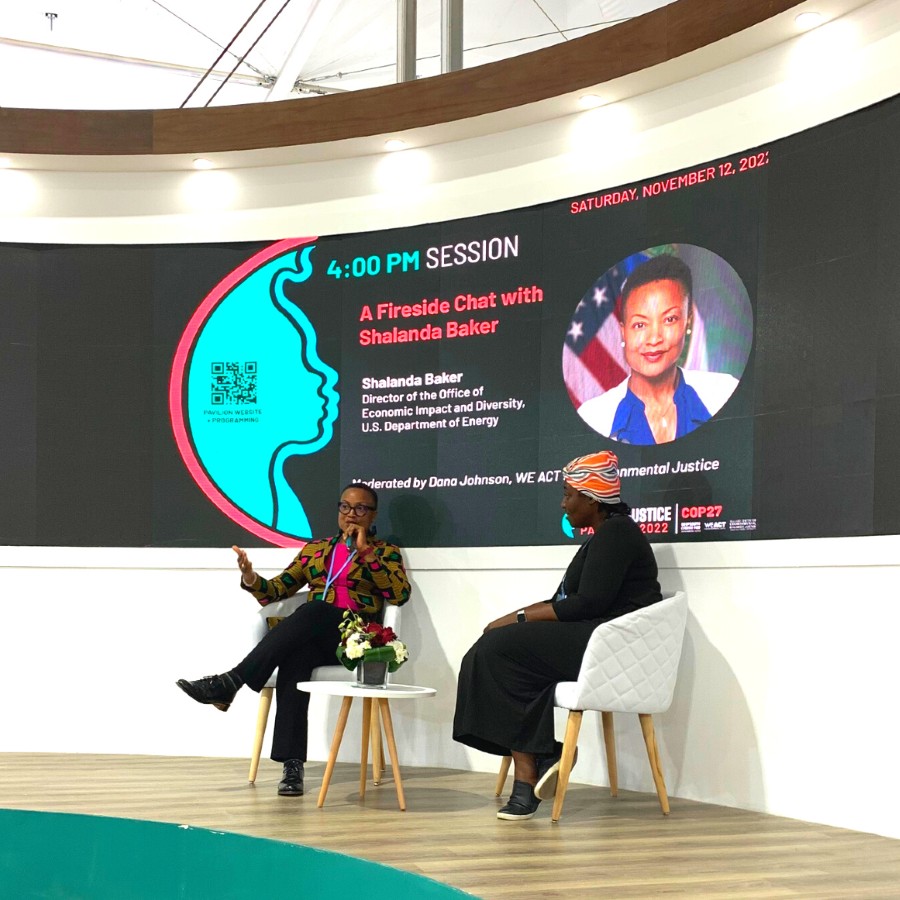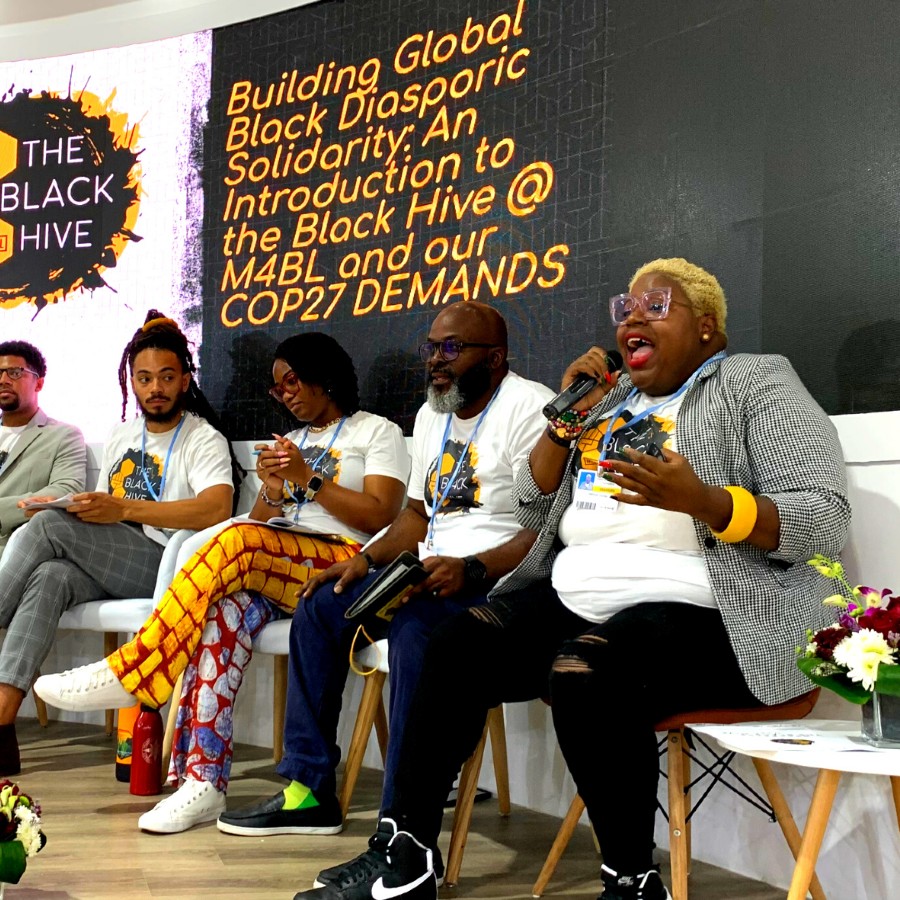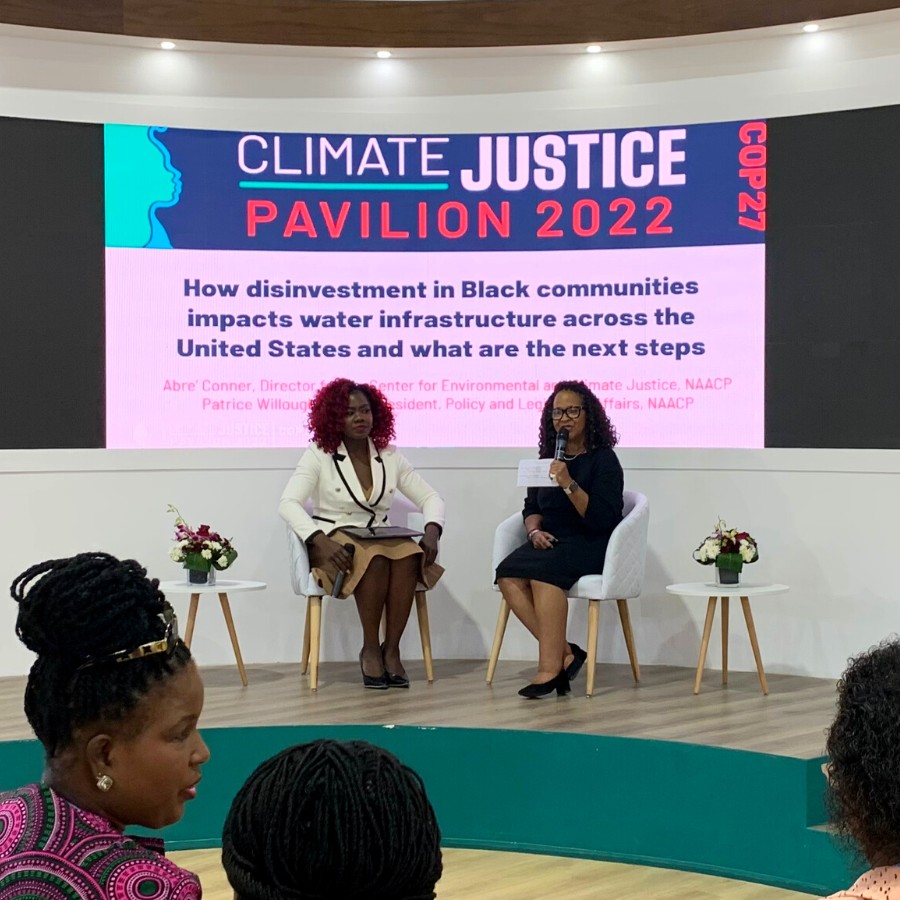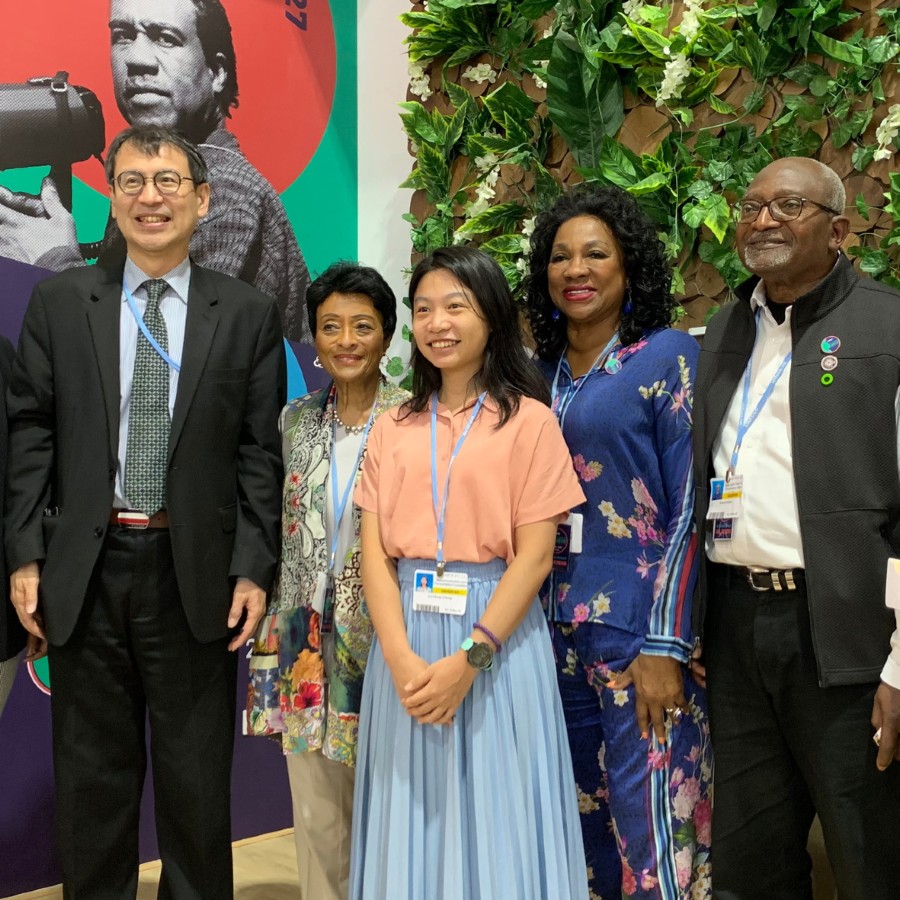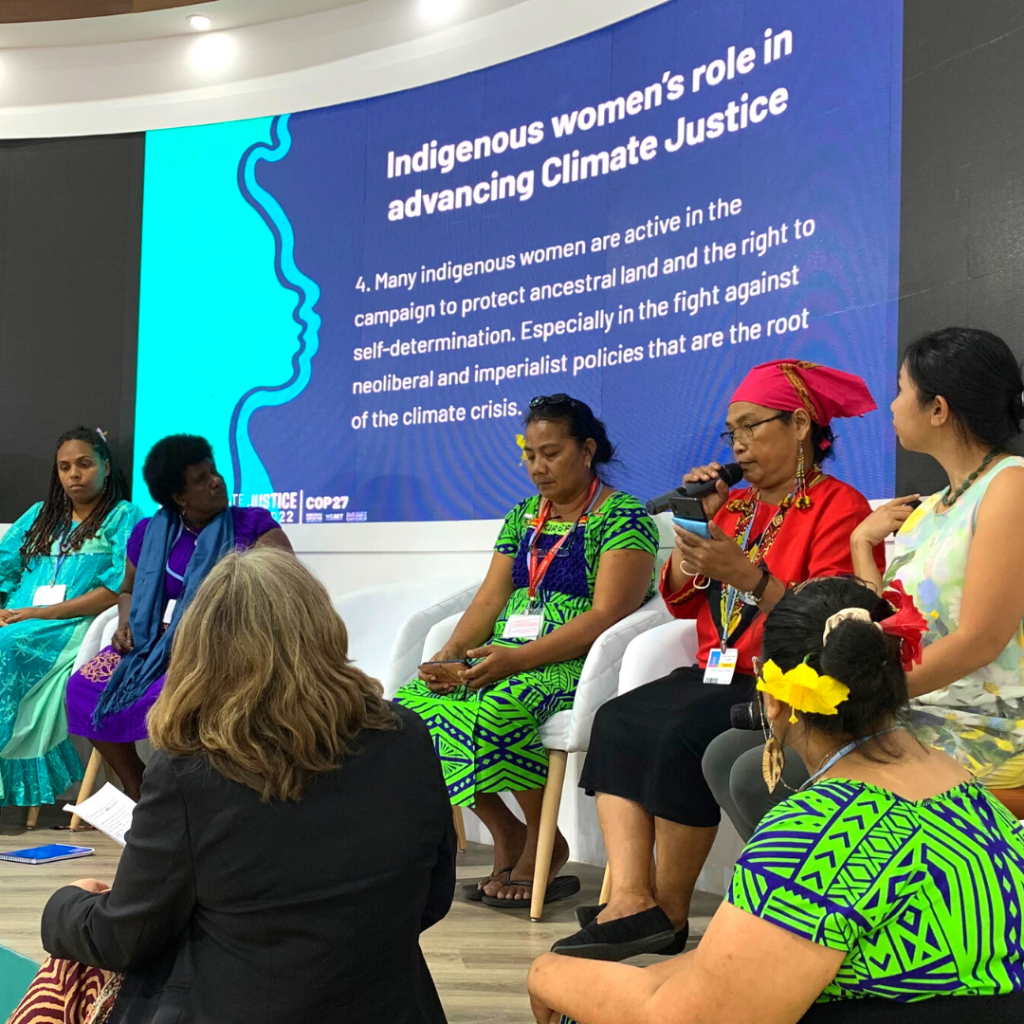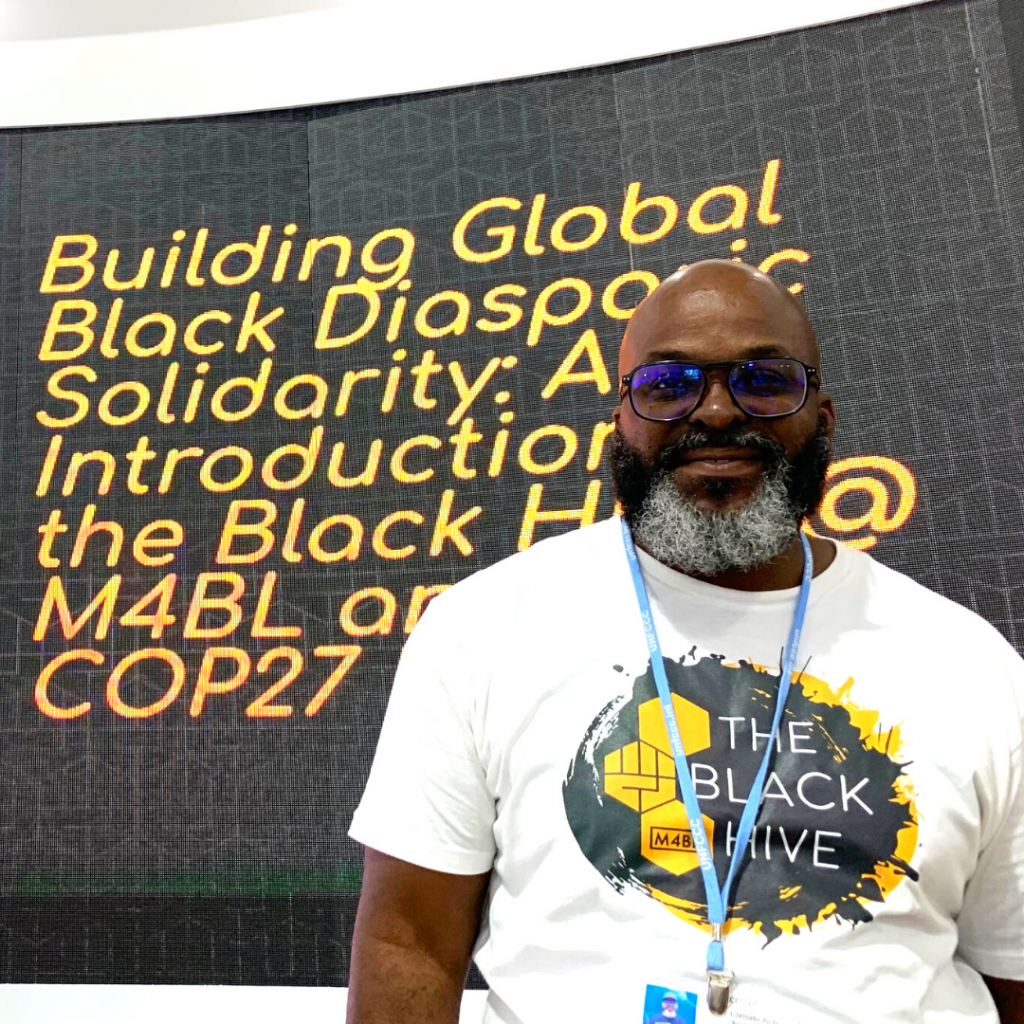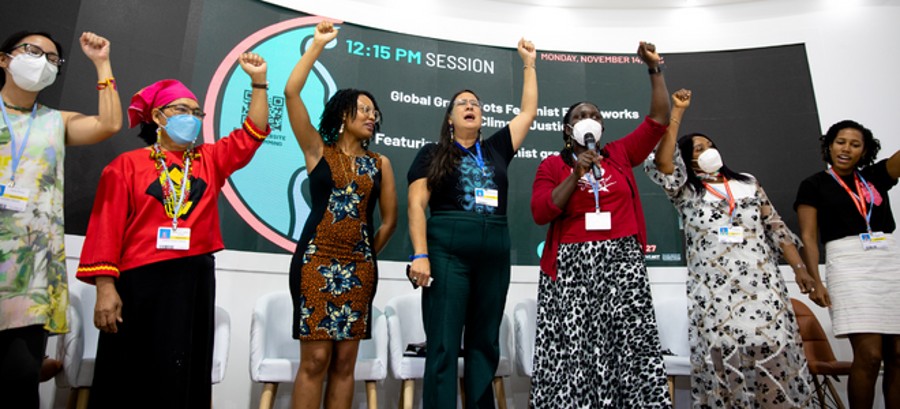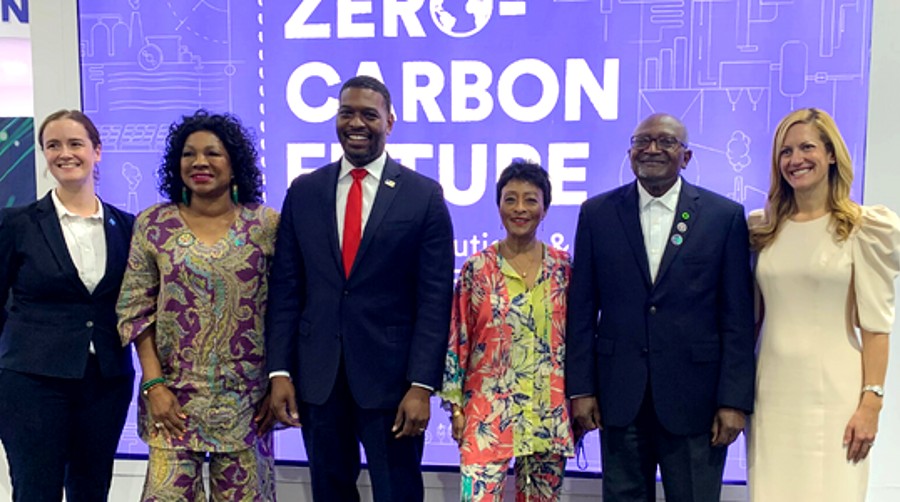 WE ACT, 1854 Amsterdam Ave 2nd floor, New York, NY 10031, 212.961.1000, www.weact.org
Photo credit: 1) Cecil Corbin-Mark Fellow, Caleb Smith, being sphinx-like. 2) Chris Jordon of Earthjustice. 3) Dana Johnson (right) moderates a discussion with Shalanda Baker (left), Director of the Office of Economic Impact and Diversity at the U.S. Department of Energy. 4) Representatives of The Black Hive from the Movement for Black Lives speak at the Climate Justice Pavilion. 5) Panel discussion on disinvestment in Black communities with Abre' Connor (left) and Patrice Willoughby (right) from the NAACP. 6) The Taiwanese Delegation pays a visit to the Climate Justice Pavilion. 7-10) Source.
---