---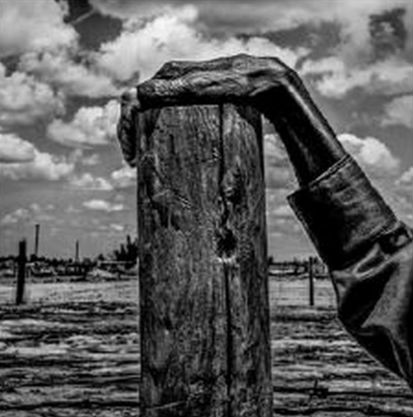 On Tuesday, October 6, the Cathedral of St. John the Divine will open to the public, The Value of Food: Sustaining a Green Planet, a multimedia art exhibition and Cathedral-wide initiative addressing the issues of food security, hunger, access to healthy food, local and urban farming, factory farming, diet, and the cultural and spiritual meanings of food.
The opening will feature an evening discussion curated by Mother Jones, featuring renowned food writer and activist Tom Philpott, who writes the magazine's "Food for Thought" blog; Tom Colicchio, co-founder of the Gramercy Tavern, founder of Craft and Colicchio & Sons restaurants and head judge on Top Chef; and Karen Washington, urban farmer, New York Botanical Garden board member and winner of a 2014 James Beard Foundation Leadership award.  The panel will explore where we are now, who the food movement is leaving out, how it can broaden, how it is working for farmers, and what comes next.
The Value of Food: Sustaining a Green Planet, guest curated by Kirby Gookin and Robin Kahn, "explores the dynamic and organic materiality of food and its integral role in sustaining human life. The more than 30 artists in this exhibition work with food as a form of social engagement. Although their subjects and methodology vary, they each explore the intersection of food, art, commerce and community…"
The curators say, "Food security, accessibility and sustainability are a global concern.  How will we feed the earth's projected nine billion people in 2050?  If we continue to farm and eat as we do, there will not be enough food to feed everyone. The Value of Food investigates how our decisions about food directly impact the balance of our social, political and ecological future."
As part of The Value of Food multimedia exhibition The Cathedral will also present a range of workshops and evening programs including a dance party with Moon Hooch, a cooking demonstration, a world hunger book discussion and signing among other events.
The exhibition is divided into seven thematic sections: Water, Soil, Seed, Farm, Market, Meal and Waste; each representing a spoke in the cycle of food production. The paintings, sculpture and multi-media pieces of  more than 30 renowned artists including Alison Knowles, Tom Otterness, Kara Walker and others will be installed in a circular path within the Cathedral's 14 bays and 7 chapels, as well as throughout its gardens.
Fittingly, a centerpiece of the exhibition is Otterness's large-scale bronze and Cor-Ten steel sculpture, The Tables. The work consists of three oversized, steel picnic tables, populated by more than 100 bronze objects ranging 1n height from three inches to three feet. Although unusually monumental—the entire sculpture is thirty-eight feet long—the familiar nature of the picnic table invites visitors to sit on a bench and enter the sculptural drama of Otterness's fantasy world.
October 6, 2015–April 3, 2016
THE CATHEDRAL CHURCH OF SAINT JOHN THE DIVINE, 1047 Amsterdam Avenue at 112th Street, New York, NY 10025, (212) 316-7540, info@stjohndivine.org
---