---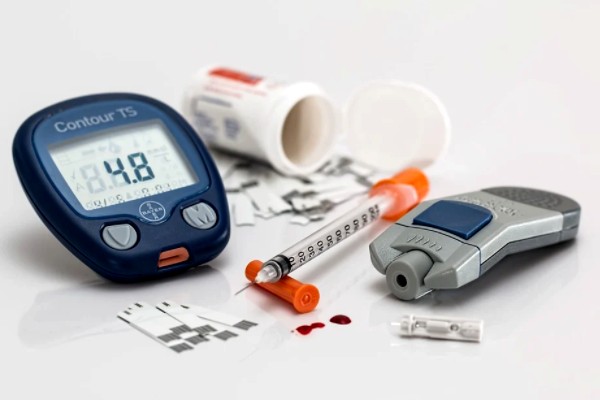 Many of us are going to develop a chronic health condition that we have to actively treat at some point in our life, be it heart disease, diabetes, or something else.
While the specifics of how we manage, treat, and live with these conditions will differ from person to person, and from condition to condition, the truth is that there are some very common themes in the best approach to dealing with them. Here, we're going to look at steps you can take to better manage a chronic health condition, to get organized, and to get safe.
Work with your doctor and take responsibility
It is essential that you become an active participant in your own care. All too often, after a chronic health diagnosis, patients will simply do little except what their doctor initially tells them and only think about the condition when they have to arrange another appointment. Your doctor is not responsible for your care outside of the treatments they prescribe. You have to take an active role, this includes paying more attention to your body and its changes. Keeping a journal to track your symptoms, especially those the doctor warns about, can help you act more quickly on any worrying signs and, more importantly, help you see where lifestyle changes might be necessary.
Hydration is vital
We all need water to live. Hopefully, that shouldn't be a surprise. However, for many chronic conditions, dehydration can cause a marked aggravation of any symptoms associated with the illness. Aside from managing your thirst, water is vital for transporting nutrients around the body to your cells, managing bacteria, and improving your energy levels in general. You should be drinking about 30-50 ounces of water per day. If you aren't used to drinking water on a regular basis or you forget, there are hydration apps that can measure your intake throughout the day and remind you when you need to take a drink, to make it a little easier.
Start making healthy lifestyle choices
This is not to try and assign blame to anyone, but the reality is that many chronic conditions, including some of the most common ones, such as heart disease and diabetes, can be caused, in part, by how we manage our health in the long-term. As such, making improvements to your lifestyle can help you manage the symptoms and even halt the progression of certain illnesses. As such, you should be looking at managing your weight, getting more active, and eating healthily by swapping out foods high in salt, unsaturated fats, and sugars for more whole foods and nutrition-based choices.  Of course, you should take the opportunity of an appointment with your doctor to figure out which healthy lifestyle choices might be best for helping you manage your symptoms and condition.
Keeping your supply of meds coming
In most cases, you're going to need to take medication to manage chronic conditions. Given the nature of these conditions, you're likely to have to take them for the foreseeable future. What's more, if you have some compound conditions or are dealing with some additional symptoms due to chronic illness, you might have several pills to take a day, every other day, every week, or so on. Keeping up with this can be difficult, so it may be worth looking at services such as an online pharmacy that can set up a routine delivery for you once they have the approval of your doctor. It can help you ensure that you're taking your meds even if you have trouble making it to a brick-and-mortar pharmacist once in a while.
Managing all those meds
Getting your hands on them is one thing, but actually making sure that you remember to take all of your meds every day is just as important. In some cases, you may be able to use online pharmacy orders to send you pillboxes based on your prescription that helps you set out the week's meds for each day. If you have to take them at certain times or you simply need to remind yourself to take them each day, however, you may want to use a medication reminder app on your phone. It's very easy to forget a pill here and there, but with the right tech solutions, you don't need to.
Acknowledge and manage your emotions
There are a lot of emotions that can come along with a diagnosis of a chronic health condition. Some people might get angry that they had any part in causing the diagnosis, or simply at the unfairness of it. Some might be fearful, anxious, or even express grief. Stress and depression can be common reactions, as well. It's important to process these emotions, but you should also take steps to manage them so that they don't run wild in your mind and ruin your quality of life. Talking to an online counselor can help, but you may also want to look at picking up some new habits such as meditation or writing in a journal to help you manage your thoughts and the feelings they can provoke.
Talk to those who know what you're going through
Talking to anyone, especially those qualified to help you manage your mental health, can help you keep your emotions in check and to process them in a healthy and balanced way. However, you may also want to consider joining a support group for those who are living with the same chronic condition as you. There is support and relief to be found in sharing with those who have a similar experience as you, but there are also practical tips that you might be able to benefit from. Ways to manage the condition, small improvements in the quality of life, and even information you might not know about your condition can all be worth your time.
Living with a chronic health condition is going to mean some changes are necessary. Hopefully, the tips above can help you make those changes a little easier to stick with and implement in your life.
---