---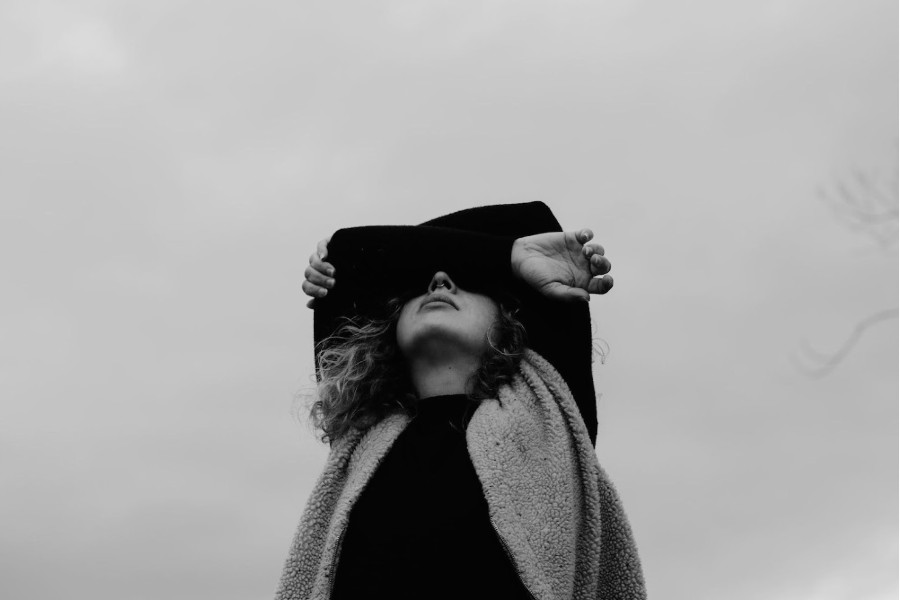 For those of us who are struggling with addiction and mental illness, we understand all too well the despair and hopelessness that can come from feeling like there is no way out.
But at this very moment, you should know that the path to recovery is available. With patience, guidance, support, and hard work — and a healthy dose of faith — you can begin your journey toward reclaiming your life from addiction and mental illness.
Here, we'll be discussing what it takes to heal from these conditions as well as tips for cultivating resilience to ensure lasting success through recovery. We hope that you will gain more insight into the miracle of healing and foster courage within yourself to find freedom in living a purposeful life again!
Consider Integrative Therapy
Mental health and addiction are complex issues that require a multifaceted approach for effective treatment. As integrative therapy offers numerous advantages, we highly recommend incorporating it into your recovery journey. This approach combines various evidence-based practices, including cognitive-behavioral therapy, mindfulness techniques, and holistic treatments like yoga and meditation. Integrative therapy takes into account the physical, emotional, spiritual, and social aspects of an individual's well-being and addresses them comprehensively.
Integrative therapy gives the individual the tools they need to build stronger relationships, recognize and manage their triggers, and develop positive coping mechanisms. This kind of therapy helps people move towards recovery at their own pace, empowering them to take charge of their lives and build a happier, healthier future.
Understand Your Pain
The road to recovery isn't easy, and it takes a lot of strength to acknowledge the pain you feel when faced with addiction and mental illness. It can be a difficult experience, one that often leads to isolation and feeling misunderstood.
You should know, however, that you aren't alone in your struggle, and there are resources available to help you through it. If you turn to loved ones or seek professional help, you can begin to understand your pain and work towards healing and recovery. It's okay to not be okay, and reaching out for support is a brave step towards bettering yourself.
Know Your Triggers
As human beings, we all have our own set of triggers that can send us spiraling into a state of overwhelm and stress. Take the time to identify what those triggers are and understand the ways in which they affect us. Maybe it's a particular person who always seems to push your buttons, or a certain task at work that leaves you feeling anxious and overwhelmed. Whatever it may be, knowing your triggers can empower you to take control of your emotions and respond in a more calm and rational way.
Especially if you are dealing with addiction, knowing your triggers can prevent relapse and keep you on the path toward recovery. It's important to be aware of these potential pitfalls and have a plan in place for how to handle them when they come up.
Take Care of Yourself
In the midst of addiction and mental illness, it can be all too easy to neglect self-care. But taking care of yourself is crucial for your overall well-being and recovery. This means getting enough sleep, eating a balanced and nutritious diet, exercising regularly, and engaging in activities that bring you joy and relaxation.
Self-care also involves setting boundaries and saying no when necessary, as well as practicing self-compassion and forgiveness. Being harsh with yourself will not help in the healing process, so be gentle and kind to yourself as you navigate through recovery. Remember, you are worthy of love and care, especially from yourself.
Find Support
One of the most important aspects of healing and recovery is having a strong support system. This can include loved ones, friends, support groups, therapists, or any other individuals who are there to uplift and encourage you through difficult times. Don't be afraid to reach out for help when you need it and surround yourself with people who truly care about your well-being.
Even though you don't have family or friends that can act as a support system, there are many online communities and hotlines available for people struggling with addiction and mental illness. You are never alone in your journey towards healing and recovery, even if you think you do.
Practice Mindfulness
Incorporating mindfulness practices into your daily routine can greatly aid in the healing process. Mindfulness involves being present and aware of your thoughts, emotions, and surroundings without judgment. It can help you become more attuned to your inner self and better understand your triggers and how to manage them.
Mindfulness also promotes self-compassion and reduces stress and anxiety. You can start by simply taking a few deep breaths, focusing on the sensations in your body, and observing your thoughts without getting caught up in them. You can also incorporate mindfulness into daily activities like eating, walking, or even doing household chores.
Stay Positive
Recovery is a journey that requires a lot of patience, perseverance, and — most importantly —positivity. There will be days when it feels like you're taking two steps forward and one step back, but it's important to keep pushing through. Focus on the progress you've made so far and celebrate even the smallest victories.
Surround yourself with positive affirmations and mantras, and try to maintain a hopeful outlook even during challenging times. Believe in yourself and your ability to overcome these obstacles, because you are stronger than you might realize.
Cultivate Healthy Habits
Last but certainly not least, the most critical aspect of recovery is the cultivation of healthy habits in your daily routine, including maintaining a balanced diet, engaging in regular physical activity, sticking to regular sleep patterns, and abstaining from harmful substances.
This set of positive habits can significantly enhance your physical health, improve your mood, and reduce feelings of anxiety and depression. Although it may be challenging to adjust to these changes at first, they are essential for your long-term well-being and recovery. Seek support from loved ones or professionals if you need help incorporating healthy habits.
Recovering from addiction and mental illness is a journey filled with challenges, but every step forward is a testament to your resilience and determination. Of course, it's okay to seek support, practice self-care, and take time to understand your feelings and triggers. It's a tough road to traverse, but the destination of a healthier, happier life is well worth the journey. You have the strength to reclaim your life, and through the miracle of healing, you can start building a future filled with hope and purpose.
---