---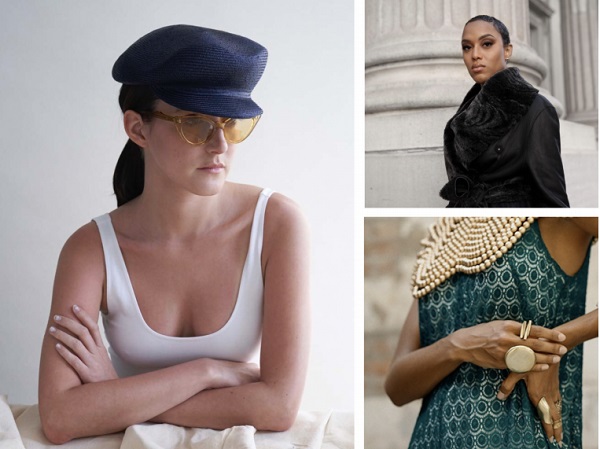 Harlem Makers Collective is a seasonal curated event celebrating the leading creatives of Harlem that will take place from Friday 12 to Sunday 14 April 2019.
The event was organized by three local creatives, artist and jewelry designer Maiko Suzuki, milliner Karema Deodato and fashion designer Heike Jarick.
Exhibitors include
Heike NY – Clothing Brand
Maiko Suzuki – Jeweller
Karema Deodato – Milliner
Olde York Farm – Distillery
kD Dolls – Handmade dolls
Boybeads – Jeweller
Gwell – Plant-based snacks
Qetia Jewellery – Jewellery
Flo and Theo – Vegan skin care products
Franz James Floral – Florist
Carlton Jones – Clothing Brand
Jonathan Castro Designs – Ceramics
K's Jams – European style jams
John Reddick – Harlem collectible posters and memorabilia
Ollomatic (Andy Fuhrman) – Home decor
Modestine Teas – Tea
Natalia Newman – Poetry
Funqest – Graphic Artist
Maria Maurio – Scarves
26 stitches – Hand knit accessories
Sol Cacao – Craft chocolate
Elo Lipcare – Lip balms
Via Buia – Handbags and shoes
Baobab Clothing – Men's clothing
The mission
The event aims to showcase the best local innovators and authentic contributors in Harlem, New York.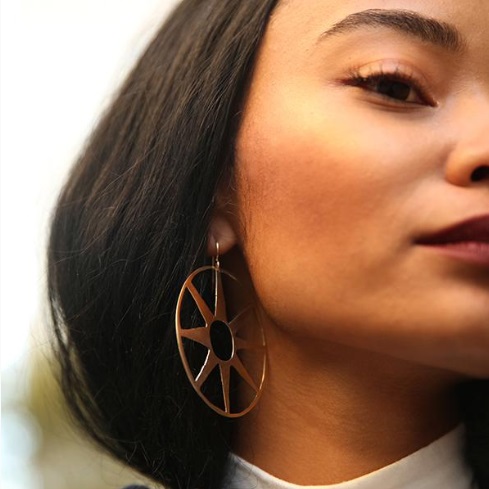 Harlem Makers Collective goal is to provide forward-thinking Harlem creatives with a platform to showcase their brands and generate a supportive community to share and grow their ideas.
The founders
Maiko Suzuki
Maiko Suzuki is a Japanese artist and jewelry designer raised in Tokyo. Suzuki trained as a painter and graphic designer in Japan before moving to New York City aged seventeen to pursue her artistic career. After graduated from Parsons School of Design, she worked as a graphic designer, illustrator and denim designer. Suzuki started making jewelry in 2009, her original designs are hand-crafted and made in Harlem, NYC. The one of a kind pieces are inspired by different cultures from Islamic Art to African sculpture and architecture.
Karema Deodato
Karema Deodato is a skilled milliner and created Karema Deodato Millinery in 1999. After studying Fashion Design at FIT (Fashion Institute of Technology) in New York City, Deodato was then hired to work at the Metropolitan Opera House as assistant milliner to Janet Linville where she perfected her skills as a hat maker. Deodato is inspired by early 1900's designers as well as modern techniques and aesthetics. Each piece is made to measure and all hats are hand-blocked, finished using Old World millinery techniques, and often accented with antique trims and findings. Karema Deodato hats have been sold at Barney's New York, Takashimaya Japan, and other stores across the U.S.
Related: Click here to listen to Heike Jarick talks the Harlem Makers Collective on The Danny Tisdale Show (Audio).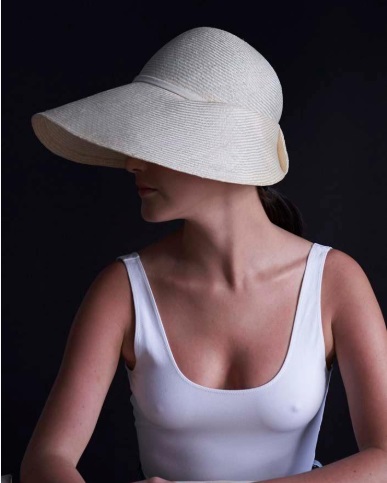 Heike Jarick
Heike Jarick is a German-born, London-schooled, Milan-trained and globally focused fashion designer living in New York City. She graduated with honors from Central Saint Martins, London before working for notable fashion labels Soprani, Krizia, and Trussardi in Milan, and Searle in New York. She also consulted on Work and Friends, a Yohji Yamamoto subsidiary collection in Tokyo. Jarick launched Heike in 2015, a  contemporary ready-to-wear label based in NYC with a focus on luxury outerwear and knits. She finds inspiration in contemporary art, music, and architecture, namely the Bauhaus theory, and uses fabric from Italy and Japan. heike pieces are often multi-use, multi-purpose and highly versatile, focusing on construction and deconstruction. The brand has featured in international fashion magazines and has been worn by celebrity clients like Halle Berry, Kate Hudson, Shakira, and Mandy Moore.
For more information contact Phoebe Ruffels, Damson PR, phoebe.ruffels@damsonpr.com or +447948349224.
Gallery 8 New York, 2602 Frederick Douglass Blvd., Harlem, New York, NY 10030, 917.409.5413, http://factionartprojects.com/, Gallery hours, Friday's 2 pm – 9 pm, Saturday's 11 am – 9 pm and Sunday's 10 am – 6 pm
---