---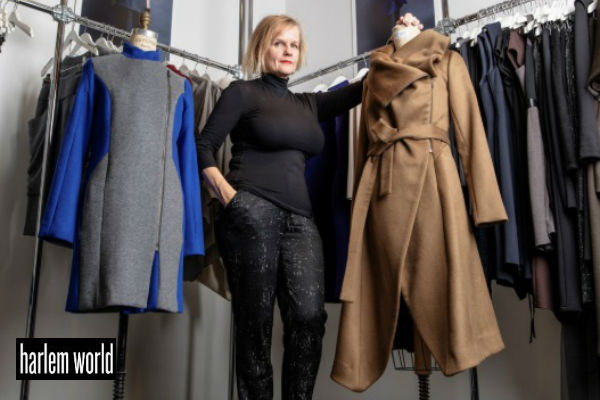 Join Heike Jarick, designer and co-organizer of the Harlem Makers Collective Artisan Christmas Sale 2018, as she talks about the Collective Show, her fashion designs, her fave place in Harlem and much more, with award-winning host Danny Tisdale on The Danny Tisdale Show.
Which is why we love events like the Harlem Makers Collective Artisan Christmas Sale 2018 in Harlem. The Harlem Makers Collective exhibition was organized by three Harlem creatives, artist and jewelry designer Maiko Suzuki, milliner Karema Deodato and fashion designer Heike Jarick. The event's goal is to showcase some of the best local innovators and authentic contributors to Harlem. Harlem Makers Collective aims to provide forward-thinking Harlem creatives with a platform to showcase their brands and generate a supportive community to share and grow their ideas.
Related: Harlem Makers Collective Artisan Curated Christmas Sale At Gallery 8 In Harlem
Today we have Heike Jarick, Jarick a German-born, London-schooled, Milan-trained and globally focused fashion designer living in Harlem. She worked at fashion designer Yohji Yamamoto subsidiary collection in Tokyo. Jarick launched Heike in 2015, a contemporary ready-to-wear label based in NYC with a focus on luxury outerwear and knits. She finds inspiration in contemporary art, music, and architecture, namely the Bauhaus theory with a focus on "crafts and the fine arts", and she uses fabric from Italy and Japan. heike pieces are often multi-use, multi-purpose and highly versatile, focusing on construction and deconstruction.
Attend the event on December 7th-9th, 2018.
Here's the conversation:
All on this week's edition of The Danny Tisdale Show; the podcast show hosted by businessman, visual artist and former Harlem Community Board member Danny Tisdale.
Check out more great Harlem World Radio interviews on itunes, Youtube or download them wherever you get your podcasts.
---