---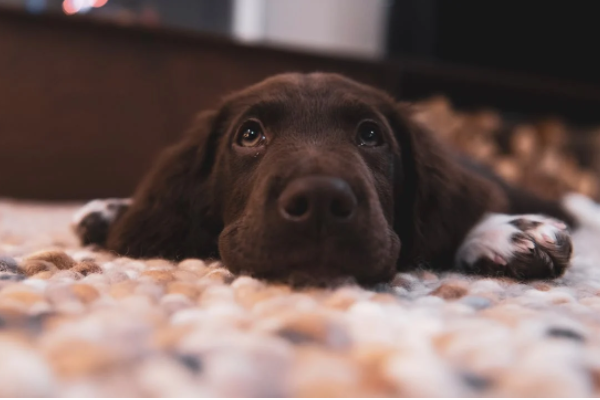 As exciting as owning a dog for the first time, it can also be a little intimidating.
You might not know what supplies or food to buy and may not even consider the emotional responsibility of being a dog owner. But don't worry! The following list includes everything you need for your first day with your new pup.
A Safe Space
Before thinking about things like bowls, toys, and other accessories, you should consider where your dog is going to be, and which corner it will claim as its own, even before you bring it home. In this corner, where you'll teach it to go and "Stay!", you're going to need a mat, bed, or a pillow, as, of course, you want nothing but safety and comfort for your new furry friend. 
The situation is the same if you consider a crate, depending on the freedom, space, and members of the household. The dog is going to spend roughly half of his life in this thing, so getting a quality one is a must. Also, consider getting a chew-resistant crate pad, or a indoor dog grass pads as they tend to train their teeth on anything, especially if they have to learn their place first, but they don't like it or don't understand what is expected of it. So, not only that you will get a quality pad, which is necessary to maintain your dog's health and comfortability, but also the durable nature of it will save you from buying new ones every other month.
Food & Water Bowls
There are many different styles of bowls available for purchase, but make sure they're dishwasher safe and fit comfortably in the space where they'll be kept (if you plan on using an elevated feeder, for example, you should make sure it's tall enough so the pet will be able to eat comfortably).
Also, you'll want to buy separate bowls for food and water. It is important that your dog eats and drinks at an elevated area because it supports his neck, preventing potential weight-related back problems down the line.
Type of Food
Make sure you ask the vet what food is best for your dog because they could have special dietary needs or allergies that you'll need to pay attention to. This is an important step because if you do it wrong, it can affect your dog's health for the worse.
The most popular food is canned dog food, which you don't need to cook, but there are also raw frozen diets available too. It is up to you if you want to spend more money on your furry companion or not! Sometimes it can get quite expensive because of all the vitamins and meat they consume through this diet, but it surely is worth it.
In some cases, dog parents may assume that the food they buy is to blame for their dog's gastrointestinal disorders. It's important to know that the dog in heat can also present issues other than gastrointestinal disorders, such as spraying, spaying, and Incontinence. Keep some washable doggie diapers on hand to prevent the mass around your house.
Toys
Your pup is going to feel a little lonely at first, especially if he's used to having other dogs around him all of the time. That's why it's important to provide him with toys and chewable distractions during the day.
Make sure that the toys you pick are of excellent quality. It will be able to take a beating, but also won't fall apart easily, especially if it is something that they'll chew on regularly.
Leash & Collar
While you walk your dog, he will be taught to "stay" and obey certain commands. For this to happen efficiently, make sure the collar is well-fitted and comfortable without being too loose or tight. Also, a four-foot leash is usually best because it gives you a little bit of freedom while still keeping your pet close by at all times.
There are many sorts of leashes and collars and finding the perfect fit for your dog will be a task in itself. Don't fall under the assumption that you can just buy anything and it will be good enough. Remember that the leash is not just a piece of string, but something that your dog will depend on to keep him safe and healthy!
Brush & Nail Clippers
There are too many styles of brushes to mention here, but the important thing is that you choose one that fits your dog's fur comfortably. The longer the fur is, the more important it is to have either a wire brush or a comb so that you don't hurt your pet.
Nail clippers are just as important because if their nails aren't trimmed, they will cause the dog discomfort and possible infection. Sure, you can do it yourself, if you feel comfortable enough, but remember that a veterinarian can easily do that for you.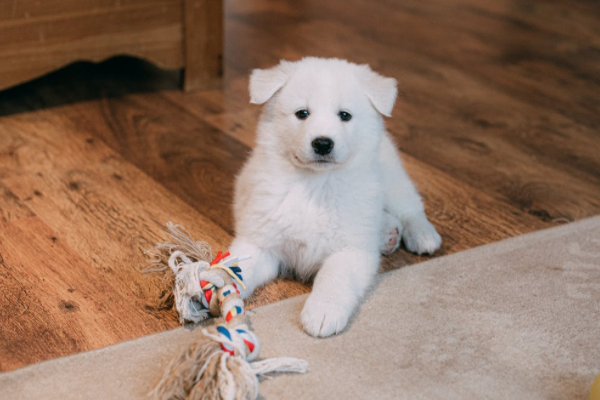 If you're a first-time dog owner, don't forget to add indoor dog grass pads to your shopping list. These are essential for providing your furry friend with a convenient and comfortable spot to do their business.
---