---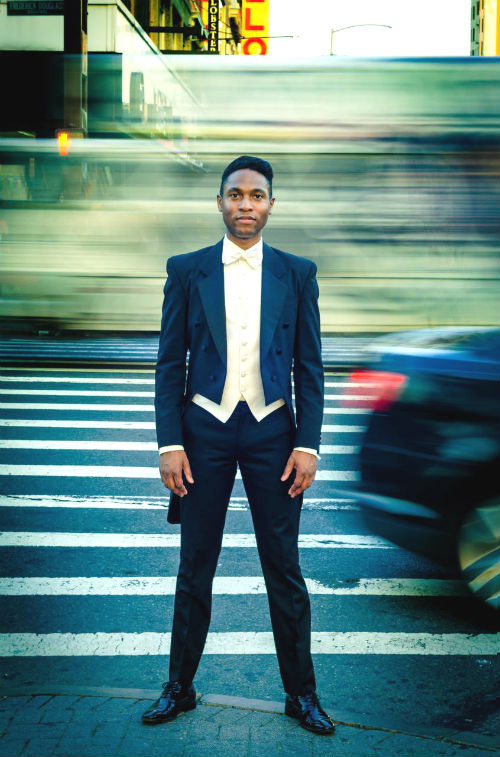 Hailed as "one of the great amateur choruses of our time (New York Today) for its "full-bodied sound and suppleness (The New York Times)," The Dessoff Choirs today announced its annual holiday concert series. Now in its 94th year, The Dessoff Choirs continues to wow audiences with its seasonal repertoire performed in some of New York City's most beautiful churches. This season's offerings include a sing-in of Handel's Messiah, contemporary arrangement of carols, and a rare performance of the nine-movement Christmas cantata The Ballad of the Brown King with music by African-American composer Margaret Bonds and text by writer Langston Hughes.
Related:  Malcolm Merriweather Talks Music On The Danny Tisdale Show
Led by music director and Harlemite Malcolm J. Merriweather, The Dessoff Choirs comprised of 60 amateur singers joins with audience members of all ages to welcome the holidays with the singing of carols. "Our holiday concert series is always a highlight of the season for both our singers and audience members," says Malcolm J. Merriweather, Dessoff's ninth Music Director. "In addition to ushering in the winter solstice with warm, festive carols, our Welcome Yule! concerts will include choral settings of poetry inspired by American poet and journalist Walt Whitman (1819-1892) as part of our season-long dedication to him. As always, a set of popular carols will complete the concerts including a candlelit rendition of Silent Night and 'Hallelujah Chorus' from Handel's Messiah for all to sing."
The program's capstone is a rare performance of Margaret Bonds's The Ballad of the Brown King (1954), a holiday cantata focusing on Balthazar of the Three Kings. The text was written by Langston Hughes, her long-time collaborator, and the entire work was written in honor of Martin Luther King, Jr. Written around the time of desegregation and the stirrings of the early civil rights movement in the mid-1950s, this was a way in which Hughes could reflect an African-American consciousness into the famous biblical story. "Hughes's text recognizes that one of the three kings is the brown king, the dark-skinned king," says Merriweather. "This symbolism served as a source of African-American cultural pride at a time when that demographic might have felt alienated."
The concert will be introduced with a pre-concert talk by Dr. Ashley Jackson who as a recipient of the Theodore Presser Award, pursued her doctoral research on composer Margaret Bonds and her collaboration with Langston Hughes. Dr. Jackson enjoys a multifaceted career as a highly sought-after harpist and collaborator in New York and beyond and appeared with Dessoff in last year's performance of David Lang's the little match girl passion.
Dessoff's sing-in of Handel's Messiah is the quintessential classical music highpoint of the Christmas season. Dessoff invites all singers and non-singers alike to join with the choir on the work's many choruses. According to NewYorkArts.net, "you'll tingle down to your toes. If you enjoy choral music or simply want to see an up-and-coming conductor/performer with a great future, check out the Dessoff Choirs. Hallelujah!"
Saturday, December 8, 2018. 4:00 p.m.
Click HERE for program details
Tickets: $15, Messiah Sing!
Union Theological Seminary, 3041 Broadway, (121st Street), Harlem, New York, dessoff.org
Photo credit: Harlemite and music director Malcolm J. Merriweather, The Dessoff Choirs.
---