---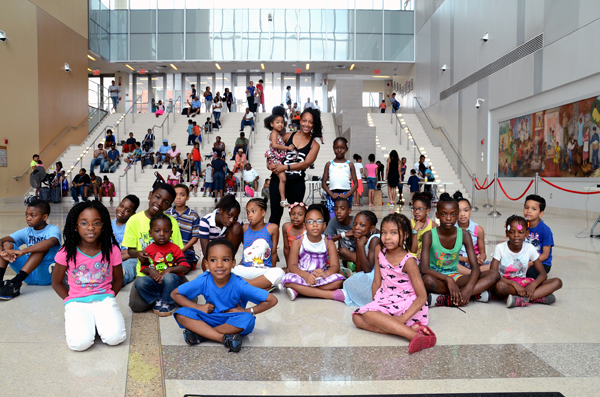 On August 23, 2015, New York's Harlem Hospital Center's Mural Pavilion was filled with parents looking on as their children K-12 participated in a collaborative art project, fitness activities and a dance contest.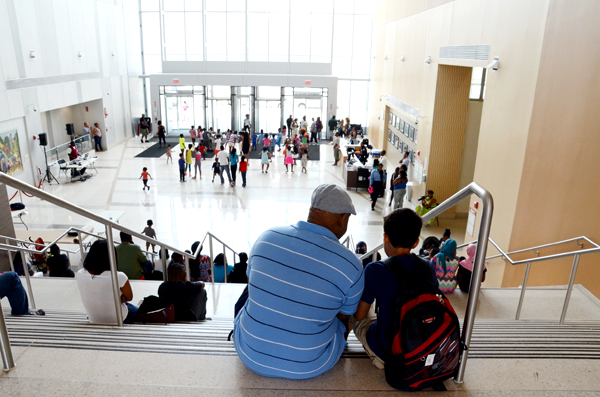 Once the physical activities were over the children all lined up according to their grade and were then given back to school supplies that would be of use to them for the new school session. There were colorful notebooks and binders, pens and pencils, rulers and other supplies appropriate to their various ages K-12.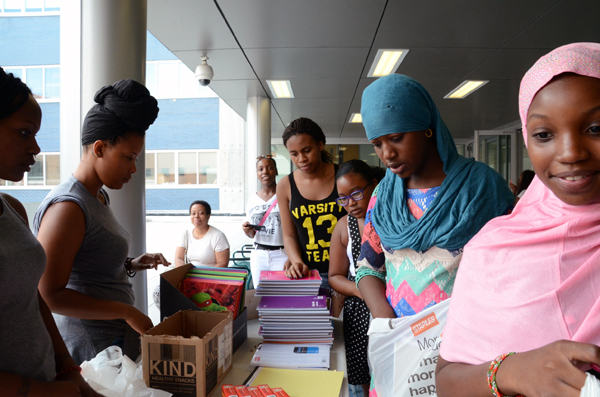 This was all a part of the "Cool For School" in preparation for the children's return to school after their summer break.
The students all received "golden tickets" prior to the big day from the event partner's locations at Harlem Haberdashery and Paw Prints of Harlem.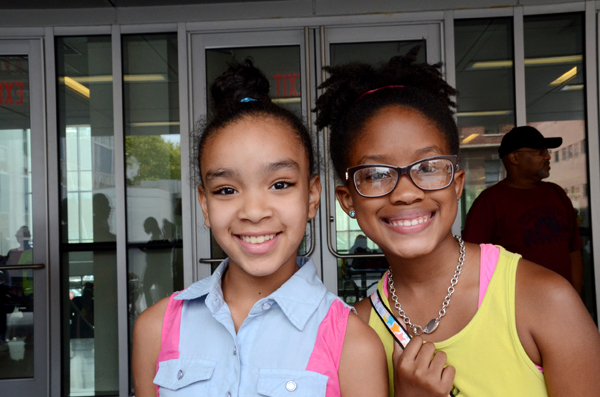 The golden tickets allowed the children to participate in the "Cool For School" event– a collaborative effort with the #TakeCareofHarlem (a non-profit group) offering various community engagement and advancement programs including, Feed 500 (the bi-annual hunger awareness program) and Arts Lives Harlem the (art based programming for Harlem's upper Manhattan based youth).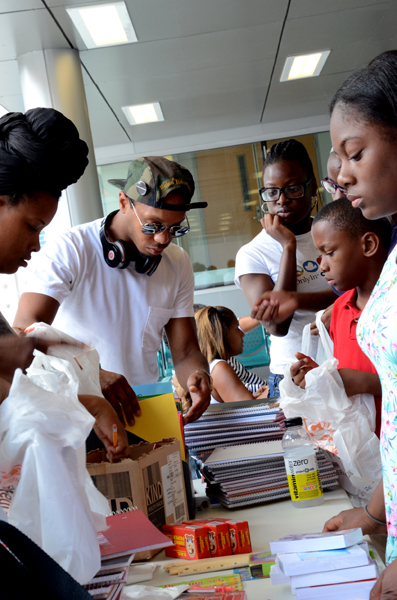 On hand to distribute the school supplies were members from the groups, #TakeCareOfHarlem, League of Distinguished Gentlemen, and The kids League.
---