---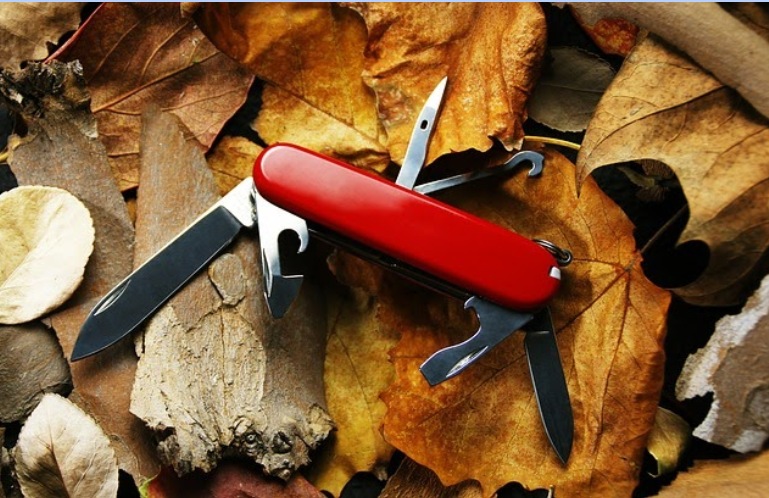 "Always be prepared, and the rest will follow," as the saying goes – or something along those lines. If you have the right gear on you while traveling, camping, hiking, or what have you, then you're more likely able to get yourself out of a jam. While there is such a thing as purchasing lots of fancy gadgets that ultimately have no value, there are a few key tools you should have ready to go at all times and North American rescue is one of them, especially when you're venturing out into the wild or looking to embark on another adventure. The following are a few pieces of survival gear that you can carry around with you every day to help in case of emergency.
Swiss Army Knife
This is a classic and with good reason. The small compact tool is not only a swiss blade, but a nail file, can opener, tiny pair of scissors, and can operate in several different ways, making it super convenient to carry around. Originally designed for troops serving on the front lines, these handy multi-tools were originally referred to as the Soldier Knife, which was made for troops who needed a foldable tool they could carry around to help disassemble rifles and also open canned food. 
There are different sizes and models available, all with varying degrees of utility. The blades are easy to care for and sharpen whenever necessary. These are bound to come in handy while you're traveling or just out and about. The fact that they come in different colors and designs also doesn't hurt. 
Survival Watches
Given the number of restrictions we have on traveling with small blades these days, keeping a swiss army knife on your person is always super practical. This watch is built specifically for survival and does far more than simply keep time. You can keep all sorts of reliable information conveniently displayed on your wrist, self-contained within a device that is super durable and water-resistant. These watches tend to have a super long battery life while also operating on solar energy, meaning that they are practical regardless of the situation you find yourself in. Survival watches also function as LED lights in case you need to make your way through the dark, which is incredibly helpful in low-light situations. They should also have a compass and analog features that will be running regardless of your ability to connect to Wi-Fi, unlike smartwatches that are all the rage these days. 
Space Blanket
No survival kit is complete without a space blanket, also referred to as first aid or thermal blanket. These are incredibly thin, low-bulk blankets made of heat-reflective often plastic sheeting – sometimes mylar. They help to contain body heat and prevent heat loss in a person's body by trapping water evaporation. They don't take up much room at all, and as such, are easy to carry around anywhere. Even though they are lightweight and terribly convenient, they pack a punch and keep you safe and warm against the elements. Space blankets are essential when going out camping or in any situation where you feel you need to have them handy – like a cold airport or long drives in your car.
Whistle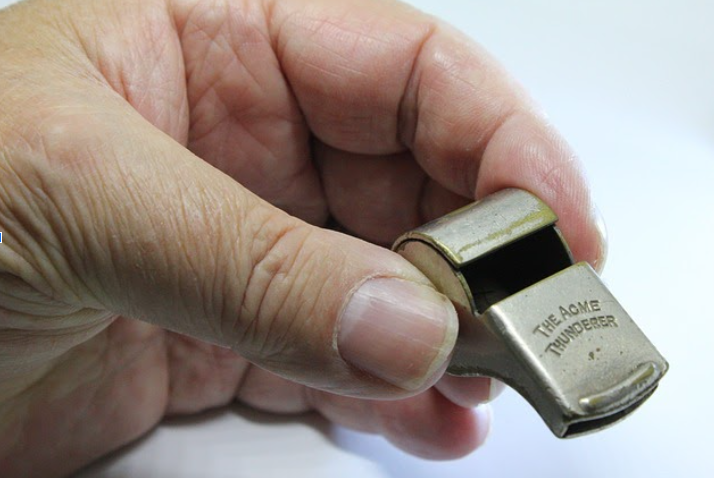 If you plan to go out hiking or engage in any other outdoor activity, having a simple whistle on hand can help save you a lot of potential headaches. If you get lost, you can use it to call out for help. Or, if you run into any trouble, then use the whistle to get back up. Either way, this classic and simple survival tool is an absolute must for any kit.
First Aid Kit
Another classic to keep on hand is a first aid kit. It's always a good idea to have small bandages, antibacterial ointment, gauze, and other basic elements of a first aid kit in case of emergency. It's actually advisable to keep a small one handy at all times, like in your car, for example, or backpack. These seemingly humble items can help circumvent any serious injuries you incur while going about your day. 
Headlamp
Getting lost or stuck in a dark area while you're out hiking in a forest is a terrifying experience. One made even worse when you're trying to fumble your way through the dark. Even if you're only planning a day-long excursion into nature, having a headlamp on hand is bound to save you a great deal of grief. At the very least, even keeping a small pocket-size flashlight on hand will be helpful.
Whether you're planning to go out hiking or rock climbing with friends, or just know that you venture outside a lot on your own, being prepared will go a long way in getting you out of trouble. Emergencies happen, and having a good survival kit on you will always be helpful in letting you enjoy your trip with minimal hassles. 
---