---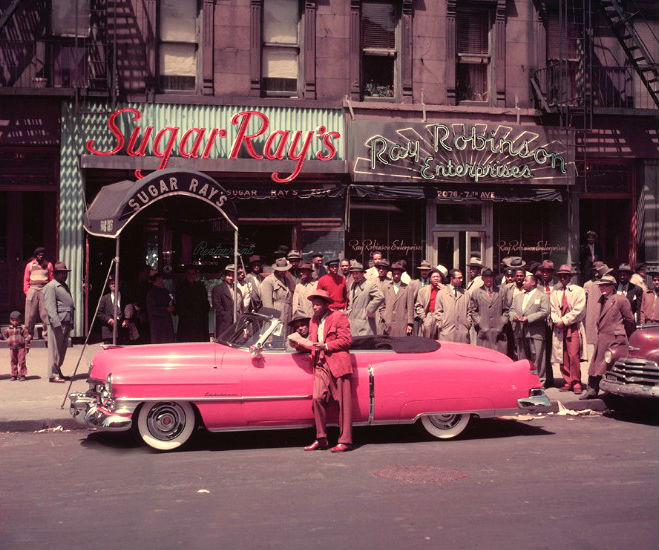 The New York Times published a piece on Sugar Ray Robinson and his glory days in Harlem. And the UpTownFlavor ran this piece, so we thought it might be cool to look back over some Sugar Ray's favorite places to hang out in Harlem.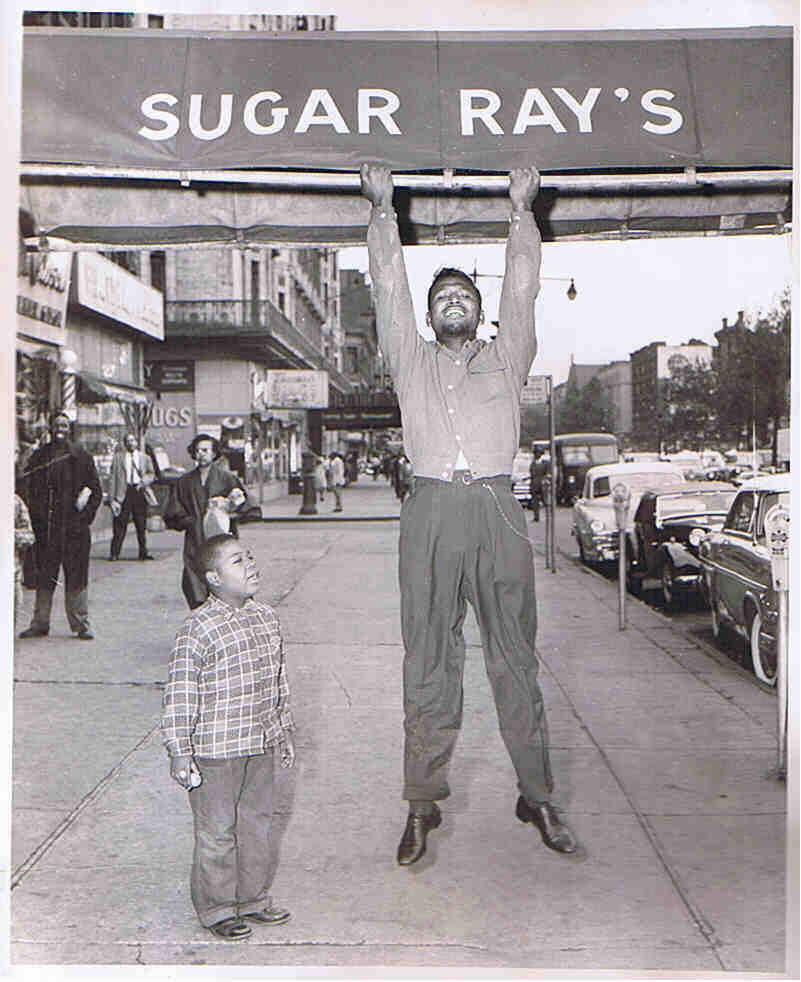 There he was, he ruled the ring as a champion welterweight and middleweight in the 1940s and '50s cruising in his custom flamingo-pink Cadillac, or jumping behind the bar to mix drinks for the luminaries in his nightclub, Sugar Ray's, which became a staple of New York's social scene.
There was 940 St. Nicholas Avenue, where Robinson rented his mother a spacious apartment after he won his first big purse, $6,000, in 1941.
There was the basement of the Salem Methodist Church (2190 Adam Clayton Powell Jr.) where Robinson learned to box Harry Wiley's Gym at Broadway and 136th Street after moving from Detroit at age 11.
And there was the string of buildings Robinson bought at Seventh Avenue and 124th Street where he opened Sugar Ray's, which attracted celebrities like Frank Sinatra, Nat King Cole, Elizabeth Taylor, Langston Hughes, escorting Lena Horne or giving boxing lessons to Miles Davis.Sugar Ray Robinson.
---