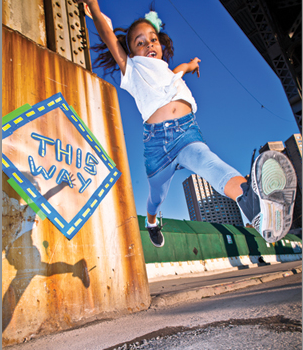 UNDER THE VIADUCT is a great art & lifestyle series where family, friends and all folks can meet, bike, skate or dine in an open-air plaza by Harlem arts visionary Savona Bailey-McClain. 
Situated in West Harlem on 12th Avenue and near the Hudson River, residents and fellow New Yorkers can enjoy passive recreation in the daytime and when the sun starts going down, engage in dance, digital and reflective art.
For more info go to undertheviaduct.wordpress.com.
And if you get a chance send us a photo or two when you're UNDER THE VIADUCT to #hwmag.
Related Articles
---