---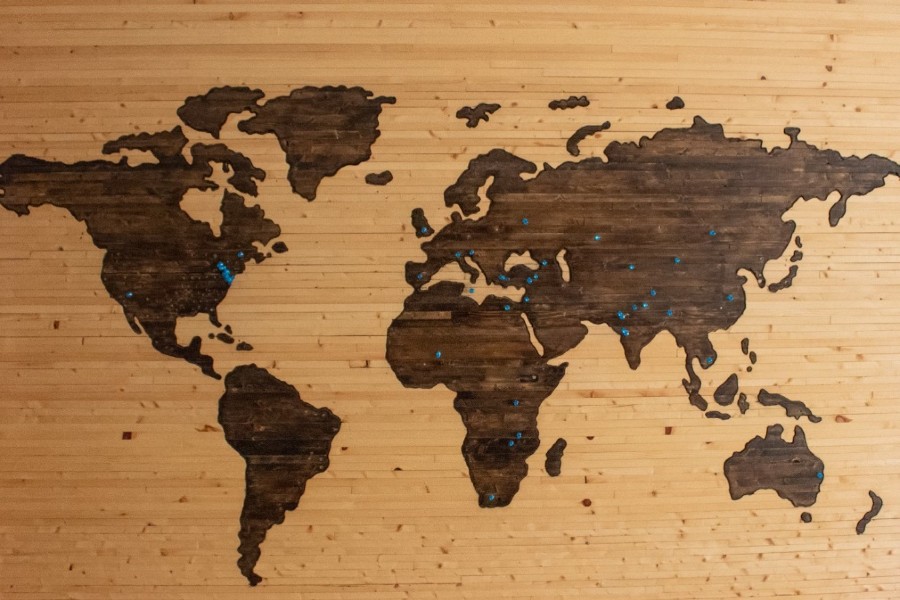 Are you an Indian national eager to explore the world without breaking the bank? Look no further.
This blog will show you the top ten best destinations to visit as an Indian traveller. Once you complete this blog, you will definitely have a budget holiday destination to choose from.
Let's get going!
1. Dubai
Dubai, the city of dreams, tops our list as the ultimate budget-friendly destination for Indian travellers. Dubai welcomes all kinds of explorers and is known for its amazing architecture, vibrant culture, and limitless options for adventure.
What makes Dubai such an affordable option is being able to do tax-free shopping. Yes, you heard right, you can buy luxury items and receive a tax refund.
Another big reason why Dubai is a great place to visit for Indians is because of the travelling distance. You can get a direct flight to Dubai for an affordable price.
And to make Dubai an even better option, you can apply for a Dubai tourist visa for Indians online in a few easy steps.
2. Sri Lanka
Just a short flight away from India, Sri Lanka is a paradise for nature lovers and culture enthusiasts. With a similar culture to India, you will feel right at home here, but with a paradise twist. So, If you want to have a beach holiday and feel like you are on an island, then be sure to keep Sri Lanka in your travel plans.
Sri Lanka is also a very convenient and cheap backpacking destination, making it ideal for exploring the whole island on a budget.
3. Bhutan
Bhutan is one of the border countries of India, allowing you to travel by plane or car without having to go through another country. A great thing about Bhutan is that Indians do not need a visa to enter the country, so you will save time and money.
Bhutan is best experienced by foot or local transport, which makes it affordable for travellers who love adventure.
4. Nepal
If you are an Indian who does not want to travel very far but wants to experience adventure, then Nepal is for you. This country offers amazing mountain ranges, including the famous Mount Everest, making it the perfect place for hikers.
Nepal is most probably the cheapest place for Indian travellers, offering affordable accommodation and dining experiences. And best of all, Indians do not need a visa to enter Nepal.
5. Thailand
We can't mention a travelling destination without Thailand. With low living costs and budget accommodation, travellers must visit Thailand if they are travelling on a budget.
Thailand can be enjoyed in many ways, such as relaxing on the beach, visiting temples, enjoying the nightlife, and travelling through street markets for some Thai cuisine without paying a fortune.
6. Turkey
For a different experience, Indians can travel to Turkey while still being within a reasonable budget. Turkey provides a favourable exchange rate, making it cheaper for Indians than other countries.
To experience Turkey without breaking the bank, you can visit the different museums and temples. Some of the museums are either free or charge a small fee.
When you plan your trip to Turkey, try to find accommodation close to but not in Istanbul. This will save your budget a lot.
7. Greece
Greece is an amazing place to visit for its natural landscapes and crystal clear blue waters. This island paradise offers some of the best and most relaxing holidays.
Greece is considered an affordable destination in Europe, but be sure to visit the country in shoulder seasons since peak seasons can really dent your budget.
When you consider travelling to Greece, be sure to plan your trip carefully, choosing the right time and finding affordable accommodation.
8. Georgia
Georgia is considered one of the most affordable destinations to visit in Europe.
For Indian travellers looking to experience a different culture and unique culinary dishes, Georgia is a place to visit. Georgians are some of the friendliest people to welcome tourists. They will invite you into their homes to provide you with a traditional home-cooked meal.
Indians can visit Georgia to experience some of the best festivals, and for wine lovers, Georgia is the place to visit since it is known as the cradle of wine.
9. Kenya
If you want a trip to Africa, Kenya is an affordable destination with plenty to offer. Usually, Indians can book a safari trip, including accommodation and food; this will be your best and cheapest option.
Kenya can be visited to experience a lot of different natural landscapes, such as safaris, the Kilimanjaro mountain, and white sand beaches.
A tip to save you money for Kenya is to book your flight tickets at least 6 months in Advance.
10. Malaysia
Our last country to visit on a budget will be Malaysia. This amazing country has some amazing places to visit, from the capital city of Kuala Lumpur, with amazing skyscrapers and nightlife, to the crystal clear blue waters and white beaches. When you book your trip, try and go when a festival is happening.
Indian travellers can budget for Malaysia by visiting in shoulder seasons and finding accommodation at affordable prices. Another tip is to use street markets for different dishes and try to cook most of your meals to save a bit extra.
Like the Dubai visa, Indians can easily apply for the Malaysia visa online before travelling.
Pack our bags!
There you go! We have now seen there are plenty of budget destinations for Indians to visit, and most of these countries are just a quick flight away.
As previously mentioned, obtaining a Dubai tourist visa for Indians is a straightforward process. What's even more convenient is that many of these countries allow you to apply for a tourist visa for Indians online.
So, pack your bags, gather your tourist visa, and set out on your budget-friendly adventure. These destinations are waiting to be discovered, and as an Indian traveller, the world is yours to explore. Bon voyage!
Government site: To learn more about when a visa is required, visit the Ministry of External Affairs of India.
---