---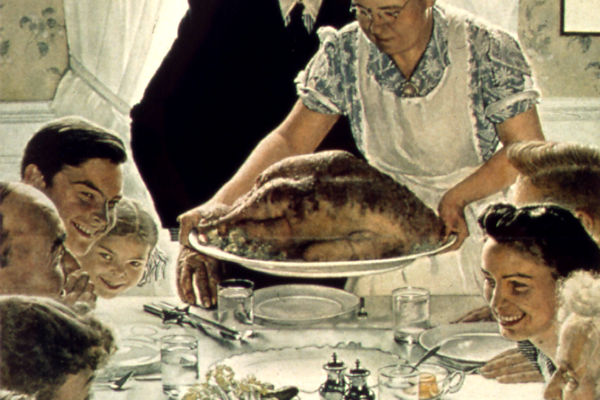 With the number of COVID-19 cases continuing to rise dramatically, health officials have strongly recommended that Americans avoid gathering with people outside of their household this Thanksgiving.
However, a new poll finds that a third of parents believe holiday gatherings are worth the risk of getting or spreading COVID-19.
The C.S. Mott Children's Hospital National Poll on Children's Health found that more than half of parents are sad that the pandemic has resulted in "a substantial decrease in the time their children spend with extended family members." As a result, 61 percent of parents said they plan to gather in-person with extended family for the holiday.
The Mott poll found that more than three-quarters of Americans believe it's important to prevent the spread of the virus at a family gathering, but 53 percent of respondents said it was important to them that their child(ren) be able to see extended family this Thanksgiving.
The researchers recommended that parents consider modifying their Thanksgiving plans in light of the circumstances.
"In this unique situation, children may be better served if parents are thinking about how to preserve family traditions without an in-person gathering," poll conductors said. "Parents may want to talk with children about their favorite Thanksgiving foods, decorations or activities, and then use that input to plan a virtual celebration that includes family members in different locations."
Thanksgiving travel advised against
On Friday, officials from the Centers for Disease Control and Prevention (CDC) said they were concerned about people traveling this Thanksgiving holiday period as it could give rise to a surge in COVID-19 infections.
"We're very concerned about people who are coming together sort of outside their household bubble," Henry Walke, the CDC's COVID-19 incident manager, said on a call with reporters. The agency strongly encouraged all Americans not to gather in person this year, as indoor gatherings are particularly risky reports Consumer Affairs.
"Postponing travel and staying home is the best way to protect yourself and others this year," the CDC said. "It's important to talk with the people you live with and your family and friends about the risks of traveling for Thanksgiving."
Photo credit: By Harlem's Norman Rockwell Freedom from Want.
---