A one of a kind "Shakespeare in Harlem," 1st edition hardcover book for someones book collection signed in 1945 by author Langston Hughes.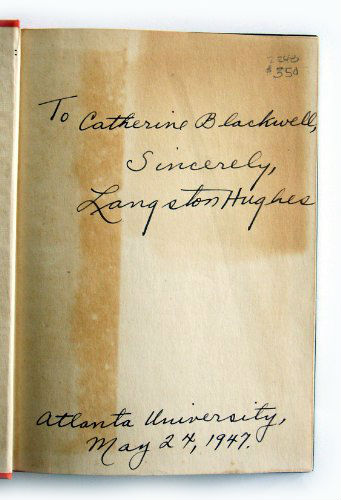 Orange and black cloth. Inscribed on front free endpaper reads:
To Catherine Blackwell,

Sincerely,

Langston Hughes

Atlanta University,

May 24th, 1947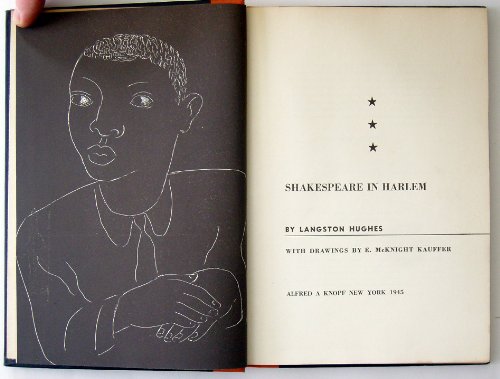 Blackwell was a dedicated advocate for civil rights. She worked in a Jackson, Mississippi freedom school in the 1960's and was chair of the Michigan Civil Rights Commission in 1973. She was an instructor in Detroit public schools for many years where her mission was to bring a knowledge of African heritage to the schools.
By Langston Hughes (Author), from Hardcover, Knopf; 1st edition (1945).
Get more Harlem Books, DVD's, Music, Collectibles and other gear at the Harlem World Magazine Shop Harlem store.
Related Articles