---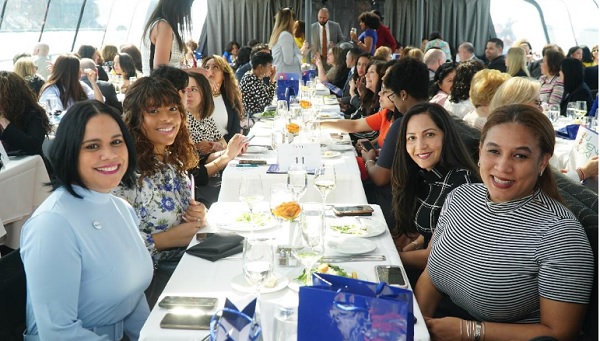 By Seitu Oronde
On Thursday, March 28th, 2019, the Women in Business Luncheon to salute and honor the commitment of exceptional Hispanic women from Harlem to Hollis at The Bateaux New York, Chelsea Pier 62, NY, NY.
All honorees have proven themselves in their respective fields, worked diligently to climb up the corporate ladder with integrity and have demonstrated social responsibility by giving back to their communities.
Those honored included:
Dr. Lissette Garcia, Senior VP & Chief Operating Officer, Hispanic Association on Corporate Responsibility (HACR)
Wendy Garcia, Office of NYC Comptroller Scott Stringer, Chief Diversity Officer
Teresa Gonzalez, Principal, DalyGonzalez
Grace Matos, Latino Market Manager, New York Life Insurance Company
Idelsa Méndez, Development Manager, Division of Institutional Advancement, Hostos Community College
Ms. Dyanne M. Rosado, Global Director – Talent Management, Nasdaq
And many others.
---