---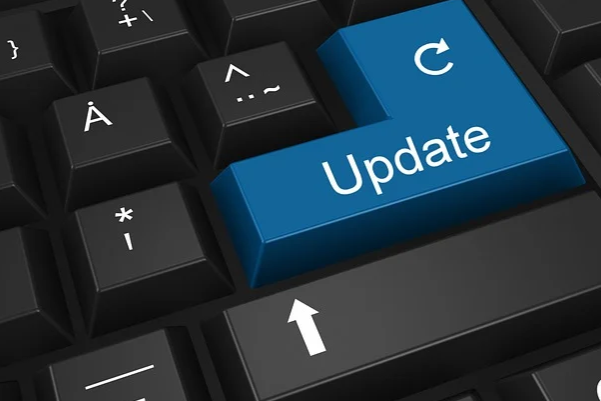 You've seen the little pop-up windows on your screen that alert you of available updates for your device.
Whether it's a laptop, computer, mobile device, or tablet, these devices are designed with essential security updates. While it's easy to skip the updates because they can eat into your busy time, the truth is that they're crucial.
Making the mistake of ignoring the updates opens doors for hackers to access your data. This exposes you to the potential risk of identity theft, loss of money, and other fraudulent activities. Apart from this protection against hackers, why are software updates important?
Help Patch Security Flaws
Cybercriminals capitalize on security weaknesses or software vulnerabilities to commit their cybersecurity crimes. When they find a flaw in a software or operating system, they write a code to target the vulnerability, packaged as malware.
Such exploits infect your device without your input. It takes actions like opening compromised messages, viewing rogue sites, or playing infected media. In doing so, it steals data on your device or gives control of your device to an attacker.
Software updates provide the necessary patches to cover such security loopholes to help wade off hackers.
They Protect Your Data
If you keep a lot of personal information and documents on your device, it could be a target for cybercriminals. Upon accessing the data, they can use it to commit crimes in your name or sell the information to other criminals.
In other instances, they encrypt your data, making it inaccessible from your end. They'll then ask for a ransom to hand it back to you. In worse cases, you could pay the ransom and still not get back your data. Software and system updates protect your data from hackers. 
Updates Protect Other Users Too
When you think of software and system updates, think of other people too. When your device is infected with a virus, you can easily pass it on to other people as you share files. Look for trusted security programs that can help keep your devices secure and potentially protect the people you interact with online.
Updates also come with newer and more enhanced features. Some of these features enhance the software's compatibility with various applications and devices. They also remove outdated features and improve the stability of the software. Overall, updates improve your user experience.
Will Data Be Lost During Software Updates?
One reason that makes many users shy off from software updates is the fear of losing their data. For example, smartphone users fear that they may lose their text messages, photos, or contacts. The question is, does this happen?
Under most circumstances, you won't lose your data when installing updates if you follow the manufacturer's wizard. However, data loss may occur in a few situations as follows.
Incompatibility
Your phone must be compatible with the updates you want to install. If not, your data will most likely be lost, or your device won't function as it should. Some reasons for incompatibility include installing an upgrade from an external source. You also should avoid rooting your phone when installing updates.
Insufficient Space
When you're downloading a system file or installing one, both processes require sufficient storage space. If your device's internal storage doesn't have enough storage, you may be able to download but not install the system file
successfully. When this happens, it's highly likely that you'll lose your data.
Sudden Powering Off
You must ensure that your device is well powered when installing updates. Some updates take quite a long time to complete, and all this time, your device must remain powered on. Forcing an update installation on low power mode will result in data loss if the device powers off.
How to Prevent Data Loss
You can take some steps to prevent the accidental loss of data when installing software and system updates.
Backup Data
The foremost thing you should do before installing system or software updates is to create a data backup. If you lose data, you can quickly retrieve it from the backup device. Generally, it's an excellent practice to create data backup at all times.
Make it Possible to Restore Manually
Create Enough Disk Space
You know that updates installation requires ample storage space to be successful. As a tip, ensure at least 20% of the total storage capacity is free. Remember that if the update fails halfway, it could lead to data loss. 
Temporarily Disable the Antivirus Tool
You may not know this, but antivirus programs interfere with the update installation and make your device sluggish. As such, it's wise to disable them beforehand. If they interrupt the installation process, you could suffer serious issues. 
Install Updates One at a Time
Due to time limitations, you may feel tempted to run several system and software updates concurrently. The downside of doing this is that you increase the chances of encountering an update failure.
Change Update Settings
In some operating systems like Windows, new patches are automatically installed. Consider changing the settings. Let the system download the updates but allow you to choose which ones to install.
Maintenance Measures
Data loss prevention is always easier than recovery. Consider using programs and software that protect your devices. For example, if you have a Mac, use the CCleaner for Mac. It scans your system files and browsing history and runs a deep cleanup tool to remove unnecessary files.
The idea is to keep your device operating at its optimal, making update installation smooth and minimizing data loss. Look for the equivalent tool for the type of device you use.
Final Thoughts
There's a reason why software and system manufacturers release updates occasionally. Ignoring them is usually at your peril and could lead to a system crash. If you're afraid of losing data during the installation of updates, take the necessary precautions as advised above.
---