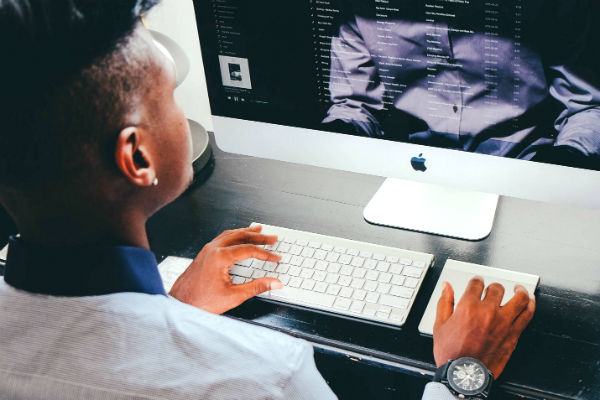 MACs have a smart algorithm and disk defragmentation technology which kicks in at system startup. This capability works effectively to defrag Mac hard drive; defrag Mac is very fast and it works in the background subtly auto-performing its functions. Within seconds, fragmented files in the Mac device are assembled and organized to leaving you with more free space and a more optimized device.
In addition, Defrag Mac has a full customization option which allows you to configure the settings to the style you prefer or simply use the single-click defrags default settings which makes it flexible and simple to use. Defrag Mac's smart algorithm has been tested and proved to meet high industry standards to ensure the integrity of your data.
Defragmentation defined
Digital files get fragmented while being written to the disk, they are broken down into many parts over time in the available free disk space and can be modified severally or moved around in different folders. With time, fragmentation causes the device system to slow down because of increased fragmentation- the system takes longer searching through the fragments of a file in the disk. This is the reason why defragmentation is essential to rearrange data, clear space, and optimize the system.
Defragging Apple computers
Apple uses HFS+ with a special function called Hot File Adaptive Clustering (HFC) responsible for automatically preventing fragmentation of disk storage. However, defragmentation is helpful where an old drive is installed in a computer. If large multimedia files are stored in the drive, defragmentation is a solution because such data is highly susceptible to fragmentation making automatic prevention difficult.
Is Defragmentation necessary on Macs?
Even though Mac's defragmentation may seem optional, there are exceptions to this thought. It is essential for multimedia developers who have large files which inevitably face fragmentation issues or if you have an old HDD full of large files. A third-party tool like iDefrag will work best.
Benefits of defragmentation
An efficient hard drive
Shorter time accessing data
Faster apps performance
What about SSD Defrag?
The majority of modern Macs have SSDs and it is important to know what would happen if an SSD is defragged them. Defragmentation of SSD can lead to active block overwriting and reduce the lifespan because of the limit on the number of write/overwrite cycles. Performing a SSD defrag on Mac can easily disable it. Apple does not support third-party defragmentation apps and should therefore not be run on SSD flash storage drives.
Does Defragmenting Speed up Performance? Are there Alternatives?
---
---
A hard drive defragmentation is a great option for speeding performance of older Macs but is not necessary for a new device. The alternatives which might help optimize your Mac are:
Regular software updates.
Disk clean up; get rid of temporary files, duplicates, caches, etc.
Minimize the number of apps which launch automatically on startup.
Reboot to free up memory and setup system updates.
The latest OS X versions you have, the better performance and bug fixing you will have.
PC slowdowns happen mostly because of the RAM constraints and overloading virtual memory; switching off running applications to free space is a viable solution.
Via source
Related Articles