---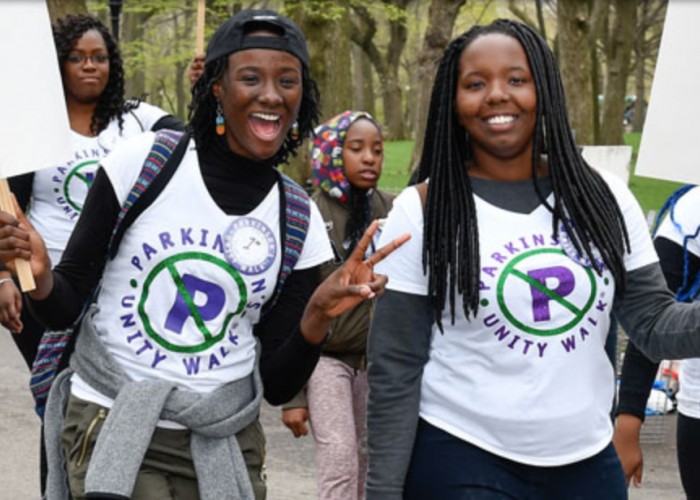 The Parkinson Alliance announced today that the 28th annual Parkinson's Unity Walk is to take place on Saturday, April 23, 2022, in New York City's Central Park.
The event will raise funds and unite the community in the drive towards a cure for Parkinson's disease.
After a two-year in-person hiatus, thousands of participants including patients, caregivers, family, and friends, will reunite and celebrate again in the largest single-day grassroots fundraiser for Parkinson's disease research in the United States.
Since the first Unity Walk 27 years ago, the event has raised over $28 million, and every penny of that money is funding vital Parkinson's research.
Martin Tuchman, Chairman of the Parkinson's Unity Walk, stated, "This community's commitment to our mission to find a cure for Parkinson's disease is remarkable. The pandemic truly challenged us, and we continue to rise above those challenges. We know that a cure for Parkinson's disease will only be accomplished by working together to fund clinical trials and innovative research. Collaboration and innovation are essential to our success in eliminating Parkinson's disease. We are thrilled to be back together in Central Park to gather as a community this April."
The Unity Walk is a fundraiser, but its significance runs deeper for the Parkinson's community. Carol Walton, Executive Director of the Parkinson's Unity Walk, explained that "The Walk is a day of education and community. The Walk offers one-stop shopping for the person with Parkinson's. Every resource you may need on your Parkinson's journey is at the Walk. Participants may not absorb everything in one day, but the contacts and resources are available on unitywalk.org year-round for your education." This annual event is life-changing. Walton added, "When you are among thousands of people with Parkinson's and everyone is working on your disease, you truly know you are not alone in this fight. This year we are increasing our impact by broadcasting to the global Parkinson's community made possible by Mediflix."
With the backing of our supporters, we have funded hundreds of studies since the Unity Walk's inception in 1994.
We are proud to partner with our sponsors who allow for every donation to go to Parkinson's disease research funded by four leading organizations: American Parkinson Disease Association, The Parkinson's Foundation, The Michael J. Fox Foundation for Parkinson's Research, and The Parkinson Alliance.
The 2022 Unity Walk sponsors include Double Diamond sponsor Supernus, Diamond sponsor Amneal, Platinum sponsors Abbott, AbbVie, Acadia, Acorda, Avion, Boston Scientific, DeOro Devices, Kyowa Kirin, LSVT Global, Medtronic, PMD Alliance, Sunovion and UCB.
This year's event will be broadcast by Mediflix, the new integrated health education and entertainment streaming network that was recently launched. "My vision in starting Mediflix was to give meaningful information and events that combat disease and build a bridge to wellness a broadcast home that allowed anyone to feel like they are part of the day," said Steve Leber, Founder of Mediflix. "For people to achieve wellness we must cultivate a community that includes the world's best doctors, interesting people with transformative stories, and pathways to access care. The Parkinson's Unity Walk is the ideal partner for us to demonstrate Mediflix's vision."
Live Broadcast Details
This year you can enjoy the event remotely with a Livestream at www.unitywalk.org thanks to our new partnership with Mediflix, Inc.
Mediflix is the first integrated streaming video health platform delivering information, inspiration, strategies, and innovation for patients and caregivers living with chronic diseases.
Mediflix is building a global network of top physicians to develop and vet all information in their respective specialties.
Parkinson's disease is one disease group supported by Mediflix. With a different spin on patient education, Mediflix uses entertaining formats and engaging storytelling to help people learn about different aspects of chronic illnesses from the perspectives of both experts and patients.
In addition to building a global network of top physicians, Mediflix is aggregating efforts of global medical institutions, research foundations, and disease-specific communities to provide accurate, up-to-date, and relevant information critical to those looking for answers, guidance, and connections to help manage their health concerns.
To register and donate and for more information about how to join us for the 2022 Parkinson's Unity Walk, visit our website at unitywalk.org or call (866) 789-9255.
The Parkinson Alliance
The mission of The Parkinson Alliance is to raise funds for research to end Parkinson's disease, support the development of new therapies, and improve the quality of life for those living with the disease through patient-centered research and resources.
The Parkinson Alliance stands as an umbrella organization for the Unity Walk, Team Parkinson, and other fundraising events held around the country. Taken together, we have funded nearly $34 million in research since our founding.
Photo credit: Source.
---