---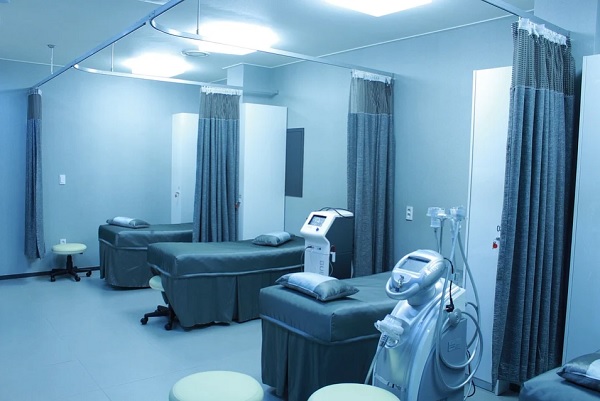 By Bretton Love
Healthcare is one of the most pressing issues of our time: with the requirement for healthcare a universal human experience, and the cost of healthcare preventing and deterring some individuals from visiting the doctor in the first place. It's important that technology arises to provide different options for patients looking to finance treatments – whether they're long-term programs or short-term health emergencies.
Thankfully, in the digital age, this is all made possible by new technologies that can calculate effective financing options for patients across the country; below, you'll learn how this works.
Traditional Systems
There are two key ways in which patients can pay for healthcare: they either have insurance, which covers them in the event of requiring medical assistance, or they pay on the spot, or in installments agreed with the healthcare institution.
Both of these systems work – but they don't work for everyone. Some individuals are unable to meet one-off payments, others get stuck in paying premiums, and others still find that their health insurance doesn't cover the malady that they're suffering from. It's in these instances that current patient financing doesn't seem to work.
Tech Breakthroughs
Happily, there is another way. It's more flexible, in that it can calculate based on individual needs. It's more efficient because this process is automated. And it's more effective, as ultimately it will deliver more cash to your healthcare institution, and will enable your staff to work on what really matters: providing excellent customer service to patients.
Aggregating data in order to make a payment plan for patient financing, this technology takes account of a number of data points to improve your workflow and enhance your operational efficiency. With this data, and automating the process from end to end, you'll come out with a simple calculation to pass on to your patients.
How it Works
The key to this technology is reimagining healthcare payments. By treating the patient as a consumer, economic logic is applied to their payment schedule that is discriminating in terms of the data the system is provided with. It's here that a wealthy individual will likely receive a different financing option than a less wealthy individual – and this will suit both individuals in the long-run.
The key here is to increase patient satisfaction while also ensuring that your business gets the cash that it is due after a series of medical interventions. It's a win-win for the consumer and the healthcare provider.
Onboarding
This solution is simple to onboard and intuitive to use and get your staff to use. Just like the many other packages of software on your current computer systems, it's based in the cloud, and allows you to plug-in right away, meaning a very short onboarding period. For your business, this might mean days, rather than weeks, to install your new patient financing options.
Ensure that you're fully abreast of how all of this works – including how payment references are assorted, and how communications are managed using omnichannelling – before you start deploying this technology in your daily operations.
The solution to patient financing is driven by technology and data – the two predominant forces guiding efficiency in the digital age.
---