---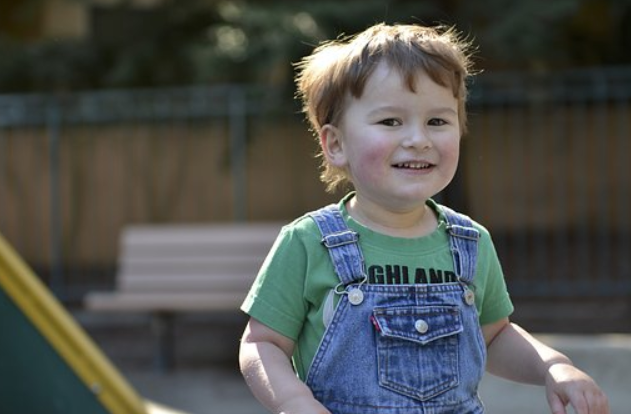 It is known that Autism in kids can be noticed for a time between 12 to 18 months after birth. 
Traditionally, most babies develop the same symptoms at an early age. These include making no eye contact, not talking when expected to talk, and communicating non-verbally (e.g., through gestures or facial expressions). However, with effective treatment like ABA therapy; autism can certainly be managed. 
It's important to understand that every case of Autism is unique, so getting to know your child's symptoms will help you take appropriate steps to care for them. 
It is also important because a condition might not be self-evident and such signs and symptoms may only present themselves after a few days of the onset of the condition.
We have mentioned important signs and symptoms you need to monitor and some tips to help you manage your child with Autism. 
Have a look. 
Know About Autism
As per WHO, Autism is a developmental disease. One in every 160 children is affected by Autism.
Given the high occurrence rate, you must know some basic symptoms. These include (but aren't limited to):
Social Challenges. 

Inattentiveness.

Difficulty building relationships. 

Refusing physical contact.

Excessive repetition.

Attachment to random objects. 

Moving in patterns. 

Speech difficulties. 

Speaking in odd rhythms. 

Language mistakes. 
It is advisable to consult the therapist as soon as you spot any of the above-stated symptoms. Remember, actions lead to results. Worry leads to chaos!
Tips to Deal with an Autistic Child
Seeing your child behave differently can be heartbreaking. Moreover, if your child has been diagnosed with Autism, then your worry will multiply. 
To get started, you should make sure that your child gets the best medical care and undergoes therapies as advised. In addition, you should make sure that your child takes the prescribed medications as advised and performs the various activities as instructed by the specialist. 
Along with the medical treatment, you should follow the below-mentioned tips. They will help you manage your child with more efficiency. 
Follow a Schedule
While enrolling your little champ in any medication, see if they can learn the techniques taught to them and use them in their educational environment. A good therapist will make the kid retain the things taught to them. 
There's nothing worse than a therapist telling your child what they need to learn, only to forget the same in School. 
Include Playing Time in the Schedule
Being a parent to a child with special needs will require you to be on your toes most of the time. Therefore, you should schedule time for doing fun activities with your child. 
This will help your child open up and will also improve your child's connection with you. Make sure that you do not plan any educational activity. 
Allow Them Time
Early lifestyle changes can make a tremendous difference for a young child with Autism. 
It's okay to experiment with various treatments and therapies to rewire your little champ's socializing and communicating skills. It's all about finding one good therapy and sticking to it. Rest assured, you will definitely see considerable changes in your kid's behavior over time. 
Keep a Positive Attitude
It is observed that children with Autism respond well to positive reinforcement. So, you should praise them for behaving well or doing anything good. 
Moreover, be careful with your words. What you speak can greatly affect your child's activities and behavior. 
Also, it's a good idea to incentivize them if they do anything good. 
Also, repetitive acts of affection like random hugs, forehead kisses, and snuggles will make their day!
Final Word
Your kid's autistic behavior can be overwhelming for you as a parent. Seeing the other kids ace their daily activities and hoping the same with your child can be heartbreaking. Moreover, autistic children may not like loud noises. In such cases, headphones for autistic children can be an effective solution. 
Remember, every cloud has a silver lining. Right medication and therapies can treat autism without a doubt. 
We're sure the above tips will help you better take care of your autistic kid. 
---