---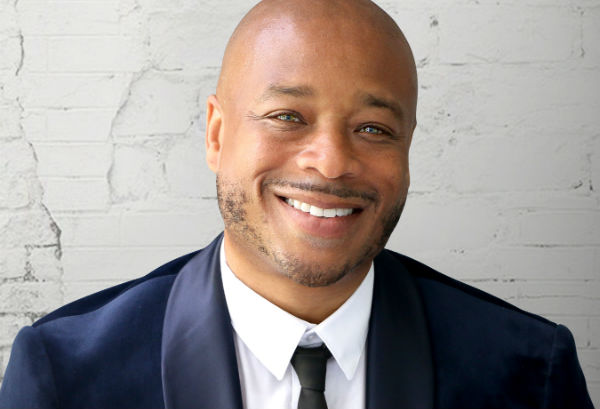 Harlem has been a fan of Bob Marley long before he performed at the Apollo Theatre, so we were excited to read that Madden Talent Agency has added entrepreneur and Diabetes advocate Charles Mattocks to their client list.
Some of the many trades Mattocks possesses is writing and directing, his new reality TV documentary, which airs on Discovery Life, called "Reversed" features five guests who talk about their ups and downs of living with diabetes and their desire of searching for positivity. The award-winning filmmaker also has the second season of his show "Eight Days" going into production this July. Mattocks' first season was based on diabetes, whereas this season he has teamed up with Hope4Cancer treatment centers for a new show that focuses on people living with cancer.
"Charles is one of the most dedicated people I've seen promoting awareness about an awful disease," said Richard Storch, President of Madden Talent. "I look forward to working with him to further expand his brand," added Storch.
Mattocks has made a name for himself as a best-selling author with many published books and has become a world diabetes advocate, after being diagnosed with type 2 diabetes himself. He has a published cookbook with the American Diabetes Association and has been awarded the Blue Circle Champion from the International Diabetes Association. Through his writings, he encourages people to know that there is an escape from diabetes and a way to live a fun and comfortable life.
To top it all he is an Emmy award-nominated actor who played the titular role in the film "The Summer of Ben Tyler
" and co-starred with James Woods. Charles' goal is to not only save his own life but to also train his audience on how they can live a clean, healthy lifestyle.
Madden Talent Agency is a full-service, talent agency serving clients worldwide since 2003. President is Richard Storch, his contact email is Info@MaddenTalent.com. Madden Talent, has clients in many fields such as modeling, acting, business, music, etc. They have booked talent for the Multiple Sclerosis Foundation, the Palm Beach International Film Festival, Vitalizer, and many more. Get more information on Charles Mattocks at https://maddentalent.com/charles-mattocks, and Madden Talent at https://maddentalent.com/.
---