---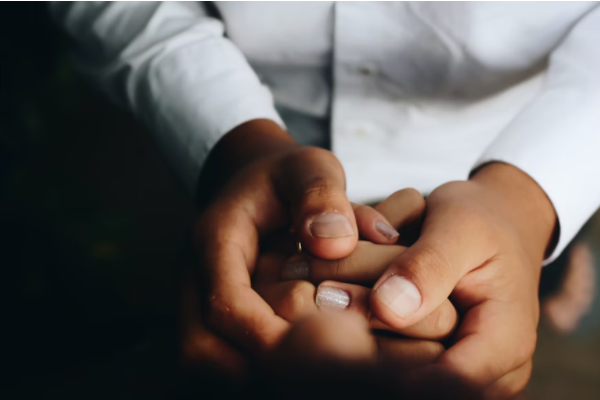 Today, Council Member Shahana Hanif, alongside Council Members Francisco Moya, Shaun Abreu, Linda Lee, and Lynn Schulman, introduced a resolution calling on the New York State legislature to pass A880A/S1572A also known as the Coverage For All Act.
If passed, this legislation would allocate $345 million to create a quality and affordable healthcare plan for the nearly 150,000 low-income undocumented New Yorkers.
Modeled off of similar plans in California, Minnesota, and Illinois, this plan would save the state $19 million and potentially hundreds of lives every year.
With dozens of cosponsors on both the Assembly and Senate versions of the legislation, the Council's resolution adds pressure on Albany to take action on the needs of working-class immigrants before the looming budget deadline.
"Council Members Shahana Hanif, Shaun Abreu, Linda Lee, Francisco Moya, and Lynn Schulman's resolution comes at a crucial moment in our coalition's battle for healthcare justice for New York's immigrant communities," said Murad Awawdeh, Executive Director, New York Immigration Coalition. "Each of these leaders embodies the incredible diversity of our city and understand the terrible costs that blocking healthcare coverage can cause. We thank the NYC Council for standing up not only for the immigrant New Yorkers in their districts but across the state. We call on Governor Kathy Hochul and the state legislature to listen to these leaders and include Coverage for All in the state budget."
"The Coverage For All plan will improve health outcomes for millions of immigrants and save our state millions every year. This is not only morally sound legislation, it's smart public policy," said Council Member Shahana Hanif. "For nearly two years during the COVID-19 pandemic, thousands of low-income undocumented workers have been essential to our state without just compensation. The historic Excluded Workers Fund kept many from losing everything, but it's legislation like the Coverage For All plan that will fundamentally transform the lives of thousands of working families. I'm proud to introduce this resolution alongside my Council colleagues and make it clear that this Council knows immigrant rights are human rights."
"Two years into this pandemic, a quarter-million immigrant New Yorkers are still uninsured despite being disproportionately impacted by the pandemic's health and financial tolls," said Comptroller Brad Lander. "Our state has the opportunity to expand health care coverage for all, which will be a boon to our recovering economy and to working families. My office's analysis found that insuring these New Yorkers would bring a total of $710 million in annual economic benefits, including gains in life expectancy and labor productivity that could save 55 lives a year and 1.5 million hours of work. Families will save a collective $20 million annually on out-of-pocket health care costs and health care providers would save $19 million per year on avoidable and costly emergency room visits. This is a win-win for our City and State, and it's time to pass Coverage for All."
"If COVID-19 has taught us anything, it is that our community cannot stay healthy unless all of us stay healthy," said Council Member Shaun Abreu, Chair of the Committee on State and Federal Legislation. "Tragically, too many of our neighbors and loved ones–people who have lived here most of their lives, who pay taxes, and who have helped build New York as we know it–have been denied access to affordable healthcare. Government inaction has left hundreds of thousands of immigrant New Yorkers uninsured, but we have the ability to change that. As Chair of the Council's Committee on State and Federal Legislation, I am proud to call for the passage of the Coverage for All Act and bring vital coverage to this state."
"COVID-19 devastated New York City, and in particular our immigrant communities," said Council Member Linda Lee, Chair of the Committee on Mental Health, Disabilities, and Addictions. "Community-based organizations were forced to step up to the plate to provide essential care and services to thousands of New Yorkers who lacked basic health coverage. New York State now has the opportunity to not only dramatically improve the lives of our working-class immigrant families by providing quality and affordable healthcare with the Coverage for All Act, but also to ease the financial burden of our hospitals and emergency rooms who continued to do their jobs and treat individuals who had no means of paying for their service. Thank you to my colleagues and the leadership of Council Member Shahana Hanif for introducing this resolution."
"Healthcare is a human right. As Chair of the City Council Health Committee, I am proud to join my colleagues in prioritizing the health of all New Yorkers, regardless of immigration status," said Council Member Lynn Schulman. "COVID-19 exhausted the city's workforce, especially those who were undocumented and essential in keeping the City's economy afloat during the height of the pandemic. The State can recognize the sacrifice of these workers by enacting the Coverage for All Act."
The New York Immigration Coalition (NYIC) is an umbrella policy and advocacy organization for more than 200 groups in New York State.
We envision a New York state that is stronger because all people are welcome, treated fairly, and given the chance to pursue their dreams.
Our mission is to unite immigrants, members, & allies so all New Yorkers can thrive.
We represent the collective interests of New York's diverse immigrant communities and organizations and devise solutions to advance them; advocate for laws, policies, and programs that lead to justice and opportunity for all immigrant groups; and build the power of immigrants and the organizations that serve them to ensure their sustainability, to improve people's lives, and to strengthen our state.
---