---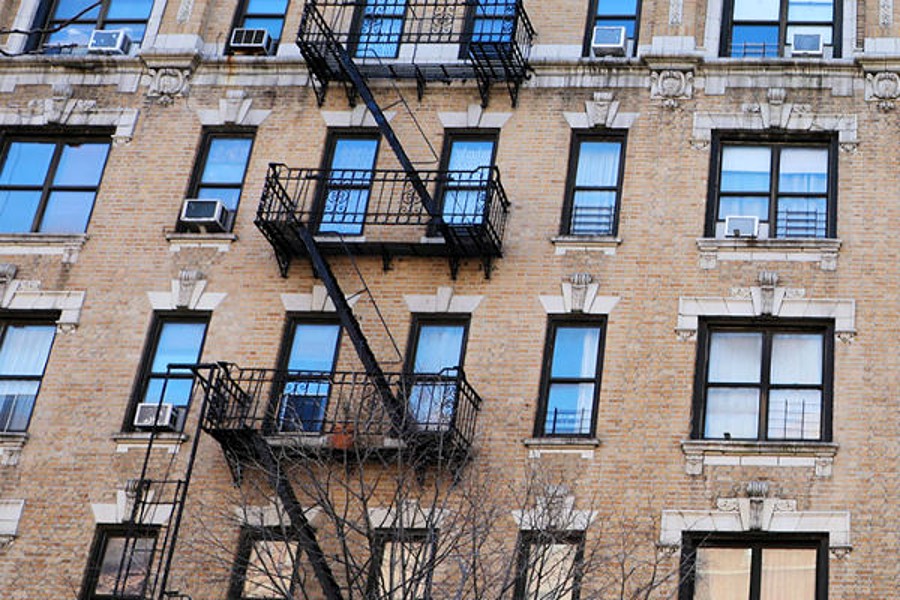 Today, NYC Health + Hospitals announced that approximately 600 patients per year will receive one-on-one support applying for housing from Harlem to Hollis.
Doubling the number of patients who currently access housing navigation support in the health system.
Eligible patients will be referred to a housing navigator who will help them find housing opportunities they qualify for, assemble application materials, accompany them on apartment viewings, and provide support to settle into their new home.
The housing navigation team will employ a whatever-it-takes approach to meet patients where they are and support them through the housing process. The new $14 million, multi-year contract with Coordinated Behavioral Care was approved by the health sytem's Board of Directors today.
Last year, NYC Health + Hospitals provided care for 49,800 patients experiencing homelessness. Housing navigation is a key part of Housing for Health, NYC Health + Hospital's initiative to connect patients experiencing homelessness to stable, affordable housing and a strategy outlined in Mayor Eric Adams' housing plan, "Housing Our Neighbors: A Blueprint for Housing and Homelessness."
"Housing is health care and these new housing navigators, part of our 'Housing for Health' initiative, will play a key role in helping low income New Yorkers find and apply for a place to live," said New York City Mayor Eric Adams. "It will take all of us to tackle the housing crisis and I want to thank NYC Health + Hospitals for stepping up to help connect our brothers and sisters experiencing homelessness to a home."
"Stable housing is critical to helping our unhoused patients manage their health," said NYC Health + Hospitals Assistant Vice President of Housing and Real Estate Leora Jontef. "Today, NYC Health + Hospitals is making it easier for our patients to navigate the housing process in New York City and find a home."
"Those who face housing instability are more likely to experience poor health. People must have proper, affordable housing that provides comfort and safety to live their best lives. Our Housing Taskforce has seen firsthand how a support system throughout the housing process makes the experience of finding and moving into new homes easier for patients," said Dr. Talya Schwartz, President and CEO at MetroPlusHealth. "We know our members will continue to benefit from NYC Health + Hospitals' commitment to Housing for Health and this new vital contract." 
"As we promised in the Housing Our Neighbors Blueprint, this administration is laser-focused on moving New Yorkers into housing more quickly and seamlessly. Health and housing are inextricably linked, especially for those experiencing homelessness, so we applaud our partners at NYC Health + Hospitals for expanding support services for patients in need of a home," said New York City Housing Preservation and Development Commissioner Adolfo Carrión Jr. "Permanent, affordable housing is essential to putting our neighbors on a path to wellness and stable living."
"The Housing for Health plan recognizes that strengthening access to both affordable housing and quality healthcare is critical to helping New Yorkers experiencing homelessness truly stabilize their lives," said Department of Social Services Acting Commissioner Molly Wasow Park. "We are incredibly grateful to our partners at NYC Health + Hospitals for this significant expansion of key housing navigation supports for some of our most vulnerable New Yorkers in the health care system."
"We are honored to partner with NYC Health + Hospitals to advance health equity through housing. CBC's commitment to transforming community care has long prioritized addressing social determinants of health. We are intensely focused on improving outcomes, valuing housing, and effective transitions of care," said Pamela Mattel, Coordinated Behavioral Care's CEO.
"Woodhull hospital has been great for me. They took me out of the shelter and put me in the greatest apartment that I only dreamed of. I love you guys. Thanks again," said Vincent, a patient at NYC Health + Hospitals/Woodhull who found housing through NYC Health + Hospitals' Housing for Health initiative.
NYC Health + Hospitals will offer the following housing navigation services through the contract with Coordinated Behavioral Care:
Find and Match Patients to Permanent Housing Opportunities

Identify housing opportunities, including supportive, affordable and private market housing.
Support Patients Through the Housing Placement Process

Conduct assessments of housing opportunities in the field.
Complete housing applications and collect of supporting materials, including identification and income documents.
Escort patients to apartment viewings.
Support a Successful Transition to Permanent Housing

Provide patients with furniture and supplies for their apartment, as needed.
Coordinate with patients and owners to support successful transition to permanent housing.
Coordinated Behavioral Care was selected for the contract due to its long history offering behavioral health, housing, and social services to people at various stages of housing insecurity including homelessness. Its housing consortium includes Catholic Charities, Services for the Underserved, and The Bridge. The Coordinated Behavioral Care network operates over 12,000 housing units representing the full housing continuum and provides comprehensive care to more than 150,000 people annually.
"We're excited to participate in this project with NYC Health + Hospitals and Coordinated Behavioral Care," said Monsignor Alfred P. LoPinto, President and Chief Executive Officer, Catholic Charities Brooklyn and Queens and Affiliate Agencies. "CCNS has provided affordable quality housing for over 30 years to those living with emotional health issues, HIV/AIDS, the formerly homeless and seniors. Our staff has a vast knowledge and experience in assisting individuals in navigating the complex process of obtaining housing. We look forward to assisting vulnerable New Yorkers as they seek housing and social services support to continue to manage their health."
"S:US is proud to partner with NYC Health + Hospitals and CBC on this essential project to remove barriers to housing for New Yorkers. So much of healing hinges on a safe and comfortable place to lay your head at night. At S:US our goal is to make sure every New Yorker has access to safe and dignified housing as part of their health plan. We are honored to work with agencies who uphold the same mission," said Dr. Rebecca Linn-Walton, Chief Clinical Officer, Services for the UnderServed.
"The Bridge looks forward to participating in this important initiative. We have a deep commitment to providing services and housing to people living with a serious mental illness, and will bring this experience to our work with NYC Health + Hospitals, CBC and our partner organizations," said Susan Wiviott, CEO of The Bridge.
Adults experiencing homelessness have three times more hospital and emergency department visits than the general population. In addition to improving participants' lives by finding them housing, the program is expected to save costs by reducing hospitalizations and emergency room visits.
Housing for Health is NYC Health + Hospitals' comprehensive initiative to facilitate housing opportunities and supports for patients experiencing homelessness. Recognizing that the chronic health issues of unhoused individuals cannot be treated without stable housing, this initiative seeks to improve their health and wellbeing of New Yorkers by focusing on four strategic areas: navigation services, medical respite beds, affordable housing on hospital property, and social service support for patients in permanent housing.
Coordinated Behavioral Care:
Coordinated Behavioral Care is a Clinically Integrated Behavioral Health Independent Practice Association and a Care Management Health Home. CBC's network of over 78 community-based, not-for-profit, health and human services agencies provides the full spectrum of behavioral health, social care, housing, and care coordination services. The Network uses data informed and quality improvement population health strategies, integration best practices, and innovative care transition models resulting in measurable whole health improvement for individuals, families and communities.
NYC Health + Hospitals
NYC Health + Hospitals is the largest municipal health care system in the nation serving more than a million New Yorkers annually in more than 70 patient care locations across the city's five boroughs. A robust network of outpatient, neighborhood-based primary and specialty care centers anchors care coordination with the system's trauma centers, nursing homes, post-acute care centers, home care agency, and MetroPlus health plan—all supported by 11 essential hospitals. Its diverse workforce of more than 43,000 employees is uniquely focused on empowering New Yorkers, without exception, to live the healthiest life possible. For more information, visit www.nychealthandhospitals.org and stay connected on Facebook, Twitter, Instagram and LinkedIn.
Photo credit: 1) Housing. 2) A client of The Bridge, one of the housing partners of Coordinated Behavioral Care, in his new home.
Related Articles
---